The Sweet Sound of 78s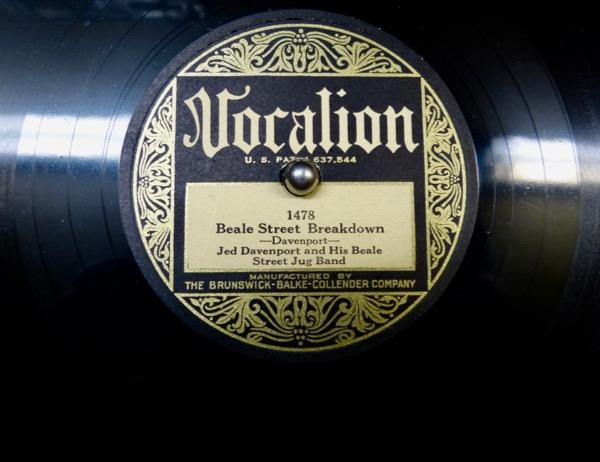 For me, a thrill that comes with the arrival of spring and summer months is jumping in my car and traveling in pursuit of music. Two months back, I saluted the warm weather, loaded up my Impreza, and drove a few hundred miles south to Takoma Park, Maryland to attend
The Thousand Incarnations of the Rose, A Festival of American Primitive Guitar.
It was the sort of music fest that I prefer: a manageably-sized gathering of fans assembled for a series of intimate shows catering to a specific niche. The event was a celebration of the 60th anniversary of the first recordings made by John Fahey, a cult musician born and raised in Takoma Park. The niche was "fingerstyle," an approach to guitar playing rooted in American folk and blues traditions, but in this case informed by Fahey's interest in modern classical music from composers like Bartok, Ives, and Stockhausen.
Though the shows I attended at the fest were uniformly great, a highlight was a side trip organized by my friend Josh Rosenthal of Tompkins Square records to the home of legendary record collector Joe Bussard. Joe is well known in the wax collecting world for his library of extremely rare 78 rpm blues, jazz, and country recordings. Up until 1970, Bussard also ran his own label, Fonotone, which was the last to issue recordings in the 78 rpm format. Fahey's first recordings, made between 1958 and 1965, were all issued on Fonotone.
Along with 78s – more than 15,000 of them – Bussard also collects Edison Diamond Discs and cylinders, and he owns restored examples of machines used to play both formats. His 78 rpm playback system is decidedly unfussy – a Technics Pro DJ turntable, generic DJ mixer/amplifier, and a vintage furniture-style speaker tucked in the corner of his basement library/listening space. What Bussard is fussy about is cartridges and needles: during our session, he would regularly swap out both, insisting on a particular type of needle for playback of Robert Johnson.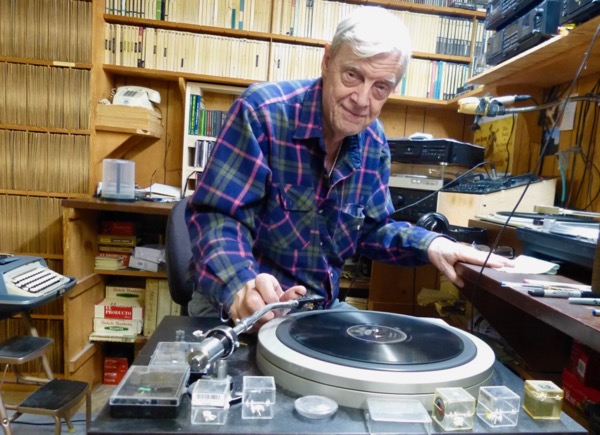 How did the 78s sound? A distinguishing feature of Bussard's collection is that it's remarkably well-maintained, so the records didn't have the scratchy quality I associate with the format. There was also a raw physicality and transparency to the recordings that I honestly didn't expect. Getting to hear 78s in this pristine, preserved form was a rare experience, and it gave me new respect for the old.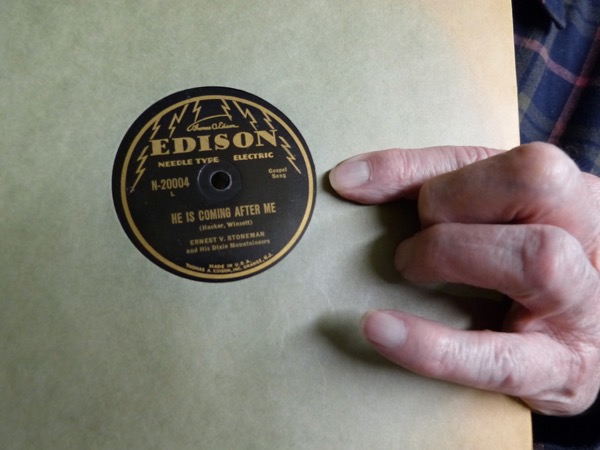 What I ultimately took away from the visit – aside from the astonishment at the scale and quality of Bussard's collection – however, was a reminder that music enjoyment isn't just about gear. Although Joe's switching of needles to eke out more detail from the Robert Johnson discs did improve the sound, I would have loved it anyway. In the end it's about being present while listening. And sometimes you have to travel a long way to get to a place where you can do just that.