Steinway Lyngdorf LS Concert Speaker: Tall, Dark, and Handsome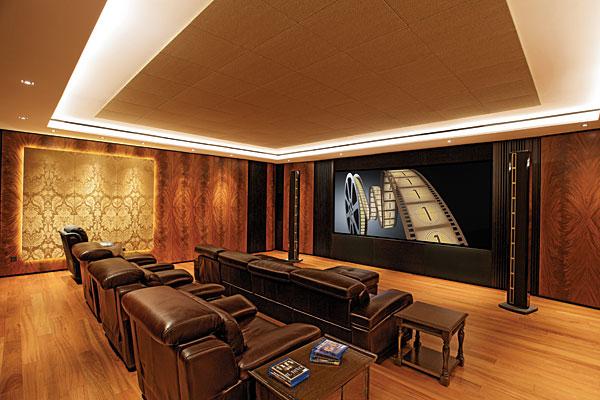 Make that very tall. The Steinway Lyngdorf LS Concert speaker is distinguished not only for its towering stature and exquisite looks but for its technical design, which combines the virtues of line-source and dipole speaker design. About those looks: Unlike countless other "piano black" speakers, this piano black is the real deal. The speaker is designed and manufactured in Denmark using panels hand-finished to perfection in Hamburg, Germany, by Steinway & Sons, maker of the world's finest pianos since 1853. The entire process takes eight weeks.
The LS Concert started out as a sketch in the notebook of audio innovator and company founder Peter Lyngdorf, who had the idea of combining a dipole speaker with the line-source principle to create an "immensely powerful speaker that aesthetically fills the room with its physical presence." The manifestation of Lyngdorf's dream is a perfect stack of 15 5.25-inch aluminum midrange drivers and eight rectangular Air Motion Transformer (AMT) tweeters in an 8.5-foot-tall cabinet less than 3 inches deep (except for its base). Each AMT tweeter, which has an ultra-thin folded diaphragm with the same surface area as an 8-inch driver, combines the advantages of a dome tweeter with those of a ribbon tweeter to achieve high power handling and detailed, accurate sound reproduction.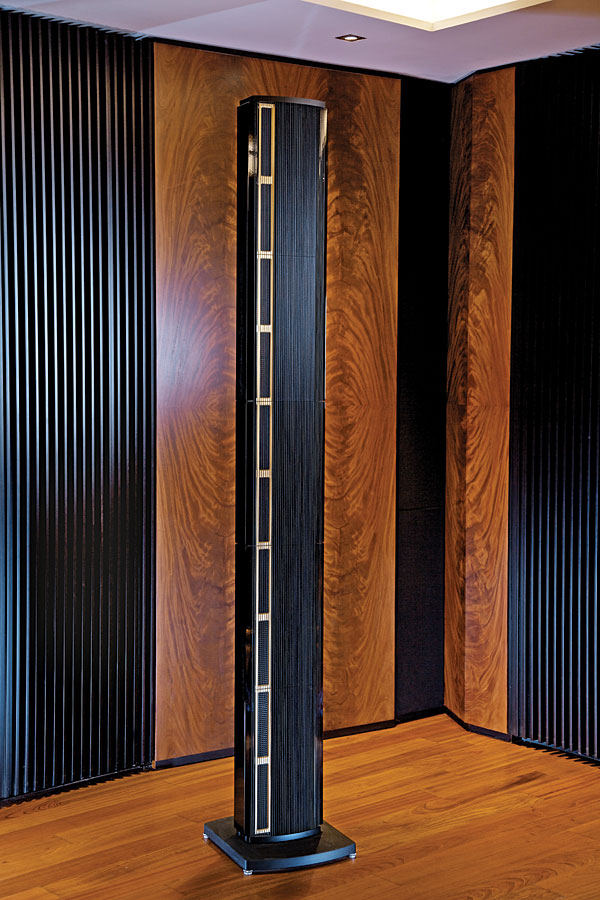 The tall and narrow nature of the line-source configuration enables sound to propagate over long distances while maintaining surprisingly uniform volume levels throughout the room, making the LS Concert ideal for large spaces. But what sets the LS Concert apart is its open-baffle dipole design, which allows the speaker to interact with the room much like a musical instrument would, resulting in what Lyndorf describes as lifelike musicality.
Prices start at $86,000 per speaker, and a full stereo setup that includes amplification, a stereo processor, and woofers starts at $228,000. Complete five-channel systems are $298,700 and up. Custom finishes are available with a choice of gold, chrome, or satin-black accents.
Steinway Lyngdorf • (212) 588-9330 • steinwaylyngdorf.com