Sneak Peek
The 2009 CEDIA (Custom Electronics Design and Installation Association) Expo is only a month away, and I'm starting to get lots of press releases about products that will be introduced there. Many of these announcements are under embargo until the show, but here's one that isn't—the M15HD surround preamp/processor from respected Canadian manufacturer
NAD
.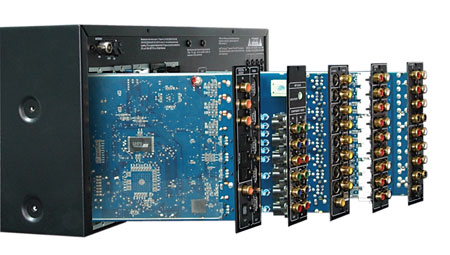 The M15HD is a significant update of the original M15 from 2005 and the first product in NAD's top-drawer Masters Series to incorporate the company's Modular Design Construction (MDC) architecture. I've always admired this approach, in which circuit-board modules that serve various functions are installed in the chassis' card cage and thus can be easily upgraded and serviced.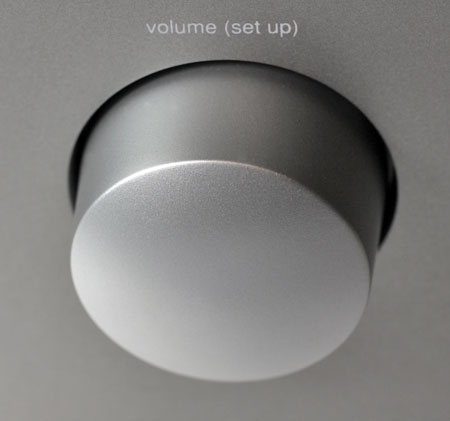 The M15HD offers five MDC slots, and several modules are available, including digital and analog video and audio I/O and processing. For example, the digital-audio module provides four coax and four optical digital-audio inputs and two of each type of output. Twin 300 MIPS dual-core DSPs can perform the complete suite of Audyssey processing, including MultEQ XT/Pro auto setup, Dynamic EQ, and Dynamic Volume. It can also decode Dolby Digital Plus, Dolby TrueHD, and DTS-HD bitstreams entering the HDMI inputs on the digital-video module.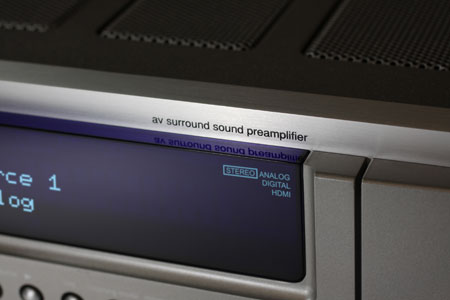 Speaking of which, the digital-video module is equipped with VXP processing from Sigma Designs, which recently purchased this highly regarded technology from Gennum. The module performs all deinterlacing and scaling up to 1080p/60 as well as transcoding from analog video to HDMI, and it provides four HDMI 1.3 inputs with repeaters and one HDMI output.
There are plenty of connection points on the analog-video module, including four composite/S-video and three component inputs as well as one component, one S-video, and two composite outputs (one for an independent remote zone). On the analog-audio input module are eight L/R analog-audio inputs and two L/R outputs for independent remote zones, while another analog-audio module offers a 7.1-channel input and a 7.2-channel output to your primary power amplification.
As with all high-performance products, the M15HD ain't cheap—$4500, but that includes all modules, making it a relative bargain compared with other premium pre/pros. And when new features such as HDMI 1.4 become available, you don't need to replace the entire unit, only the corresponding module. I'm eager to see this puppy at CEDIA, so stay tuned for my report from Atlanta next month.