Shannon Larkin of Godsmack's Summertime Playlist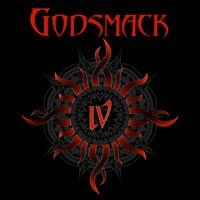 Godsmack, Boston's multiplatinum metal growlers, took the nation by storm this past April by debuting at #1 with their heavy-hitting, aptly named fourth album, IV (Republic/Universal). And though the band's drummer Shannon Larkin loves his iPod ("every single song on it came from my own collection"), he still has a thing for CDs. "I'm a collector," he laughs. "When a record came out, I'd read the lyrics and look at pictures of the band while I was listening to it. I'll miss that, for sure, if the CD goes away for good."
Meanwhile, Larkin has compiled an S&V-exclusive 11-song summertime playlist that's guaranteed to get your blood pumping when the sun comes up.
The Verve "Bittersweet Symphony," Urban Hymns Snoop Dogg "Drop It Like It's Hot," R&G (Rhythm & Gangsta): The Masterpiece Jimi Hendrix "All Along the Watchtower," Electric Ladyland Led Zeppelin "The Rain Song," Houses of the Holy The Black Crowes "Gone," Amorica Oasis "Lyla," Don't Believe the Truth The Beatles "Come Together," Abbey Road Venom "Welcome to Hell," Welcome to Hell Bad Brains "I Against I," I Against I King's X "Faith Hope Love," Faith Hope Love Pink Floyd "Wish You Were Here," Wish You Were Here
Also see Tommy Shaw's Summertime Playlist
more of this month's reviews Back to Homepage What's New on S&V