Separate vs. Integrated Subwoofers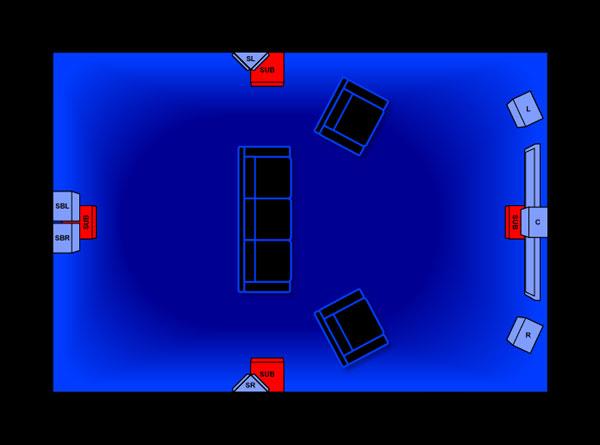 I have a couple of questions:
1. Should a home-theater speaker system have separate subwoofers instead of subwoofers in the main front towers?
2. Should an amplifier's power-output rating match the power-handing rating of a speaker system?
Bob Spencer
I prefer to have separate subwoofers that are not incorporated in the main front towers. Why? Because the best placement for subwoofers in a room is not necessarily the same as the best placement for the front left and right main speakers. Subwoofers reproduce the lowest frequencies, which can cause the most problems in a room, especially the frequencies that cancel and reinforce themselves at particular locations because of the room's dimensions. These problems can be minimized with judicious placement of the subwoofers, often at the halfway or quarter points along the walls, which is certainly not where you'd want to put the front left and right speakers.
As for your second question, in general, an amplifier's power output should more or less match the maximum power-handling capability of the speaker it's connected to. If the amp has way too little power, it must work very hard to drive the speaker, leading to higher distortion; if it has way too much power, you might overdrive the speaker if you crank the volume, damaging it as a result. If you only listen at moderate levels, having an amp with more power than the speakers are rated for is not a problem—in fact, the amp operates with lower distortion in this case, leading to better overall sound.
Another critical factor in matching an amplifier to a speaker is impedance, which is a speaker's resistance to alternating current—that is, an audio signal. As a speaker's impedance drops, it offers less resistance and thus draws more power from the amp. If the impedance is too low for the amp, it might overheat and/or the signal might become highly distorted, which can also damage the speaker, especially the high-frequency tweeter.
If you have an A/V question, please send it to askhometheater@gmail.com.