Scott's Picks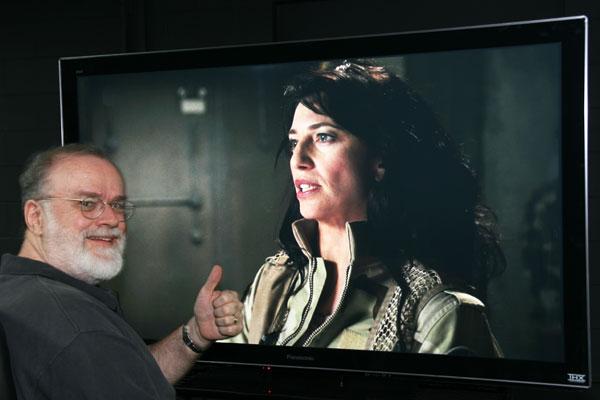 With so many products among our reviews that merit Top Picks status, I'd like to share with you my personal favorites from 2011. Of course, all of our Top Picks are worthy of your serious consideration, but these are the ones I'd buy if I was shopping for home-theater products in the entry-level, midrange, and high-end price ranges.
FLAT PANELS
Entry Level
Panasonic TC-P50ST30
List Price: $1,300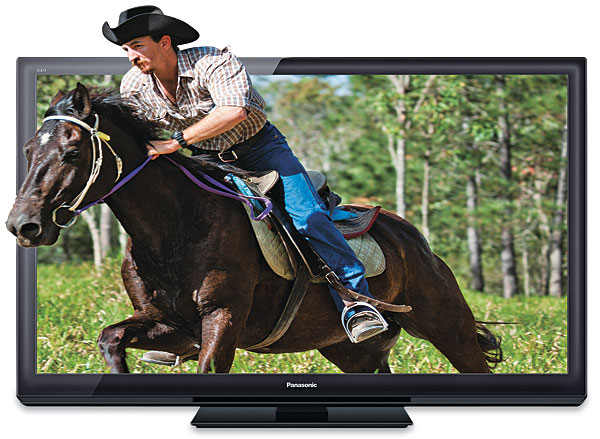 A great plasma at a great price, often offered for hundreds off list, with online streaming and 3D capabilities. The TC-P50S30 ($1,000, reviewed here) is essentially identical without 3D for $300 less.
Midrange
Panasonic TC-P55VT30
List Price: $2,800
Panasonic's top-of-the-line 3D plasma with online streaming, but price for reviewed screen size puts it in the Top Picks midrange. Excellent all-around performance.
High End
Sharp Elite PRO-60X5FD
List Price: $6,000
Finally, a flat panel to compete with the late, lamented Pioneer Kuro. Gorgeous in every way (except off-axis, like all LCDs).
PROJECTORS
Entry Level
N/A
We haven't yet found an entry-level projector that warrants Top Picks status, but we'll keep looking.
Midrange
JVC DLA-X3
List Price: $4,500
This 3D projector exhibits superb blacks without using a dynamic iris, which I prefer to avoid. Soon to be replaced by next generation.
High End
JVC DLA-X7
List Price: $8,000
Like the DLA-X3, this one has no dynamic iris, yet it achieves superb blacks with an even greater native contrast ratio and THX 3D certification. Soon to be replaced by next generation.
FLOORSTANDING SPEAKER SYSTEMS
Entry Level
Aperion Verus Grand
List Price: $3,095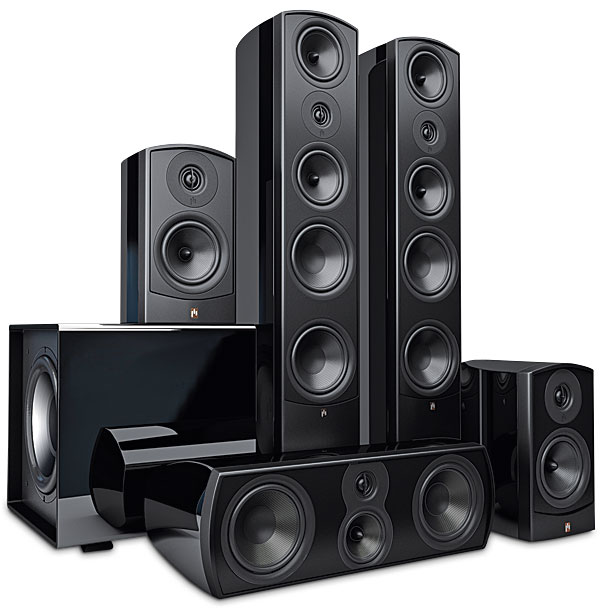 A tough choice between this and the GoldenEar TritonCinema Two system ($3,495, reviewed here), both of which sound splendid. The GoldenEar system has no standalone subwoofer, which I prefer so it can be placed separately for optimum low-frequency performance.
Midrange
MartinLogan ElectroMotion ESL
List Price: $5,290
I love the sound of MartinLogan electrostatic speakers, as long as there is enough room to place them properly. If I didn't have enough room, I'd choose the KEF Q900 system ($4,000, reviewed here).
High End
Revel Ultima2
List Price: $45,993
These are the best speakers I've ever heard, bar none.
COMPACT SPEAKER PACKAGES
Entry Level
Pioneer SP-BS41-LR
List Price: $528
These speakers offer an astounding price/performance ratio, though they are a bit bulky. The reviewed system is the SP-PK21BS 5.1 package with the larger SP-BS41-LR speakers in the front L/R positions; standard package with smaller SP-BS21-LRs is $400. Either way, I'm blown away by how much performance you get for so little money.
Midrange
Boston Acoustics A 25
List Price: $1,200
As reviewer Mark Fleischmann puts it, "Altogether, this is one of the most well-rounded sets of affordably priced speakers I've ever heard. For this price, you can't go wrong." Especially impressive is the subwoofer, which performs far better than others in its price class.
High End
Klipsch Reference RB-61 II
List Price: $3,350
Horn tweeters aren't everyone's cup of tea, but Klipsch has tamed them effectively; plus, with a center speaker, you're always "in the beam," so directionality isn't a problem, and their high efficiency lets you drive them with less power.
A/V RECEIVERS
Entry Level
Pioneer VSX-1021
List Price: $550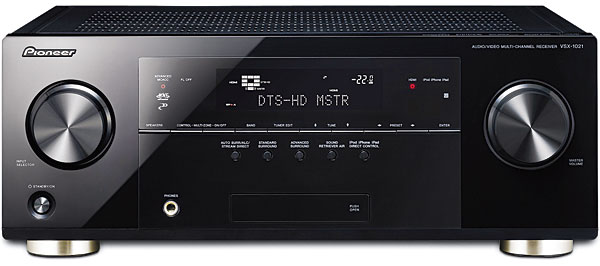 This is a close call with the Onkyo TX-NR609 ($599, reviewed here), which uses Audyssey 2EQ to auto-calibrate for three listening positions; Pioneer's proprietary MCACC system auto-calibrates for only one, but it EQs the subwoofer, which 2EQ does not. Also, the Pioneer's AirPlay feature is compelling.
Midrange
Marantz SR7005
List Price: $1,600
Marantz makes superb A/V electronics that easily compete with far more expensive models, and this AVR is no exception.
High End
Arcam AVR600
List Price: $4,995
This model is a bit dated by now, with no 3D passthrough, but it sounds amazing with class-G amps that deliver pseudo class-A performance. As reviewer Mark Fleischmann concluded, "The Arcam AVR600 is one of the best receivers I've heard from any brand."
BLU-RAY PLAYERS
Entry Level
Panasonic DMP-BDT210
List Price: $200

This player is actually at the bottom of the Top Picks midrange, but we have found no true entry-level Blu-ray players yet. An excellent 3D player with online streaming.
Midrange
Oppo BDP-93
List Price: $499
This one is at the high end of the Top Picks midrange, but it's definitely the player to have if you can't afford the Oppo BDP-95 or don't need its audiophile-grade analog output. 3D, online streaming, and second-to-none customer support.
High End
Oppo BDP-95
List Price: $999

If you're a true audiophile with high-end electronics, you can't beat the BDP-95; otherwise, get the BDP-93 and save $500.
PREAMP/PROCESSORS
Entry Level
Marantz AV7005
List Price: $1,600
How does Marantz make such great electronics for such low prices? Get the matching MM7055 multichannel power amp and step up to a stellar separates system that doesn't break the bank.
Midrange
Integra DHC-80.3
List Price: $2,600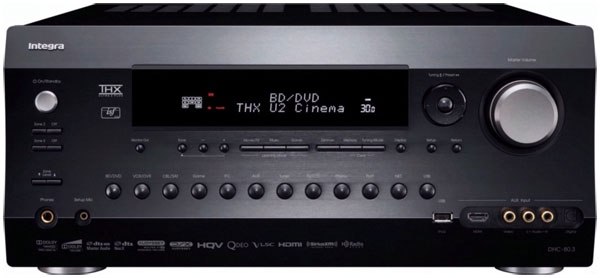 Just under the wire for 2011, the new DHC-80.3 from Integra boasts a boatload of features, including 4K upscaling. Plus, it sounds great! If I got this pre/pro, I'd probably get the matching DTA-70.1 9-channel power amp ($1,600).
High End
Denon AVP-A1HDCI
List Price: $7,500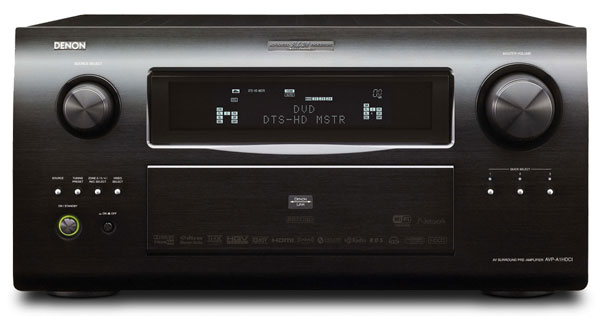 This monster has been around for a while, but Denon has updated its firmware with 3D passthrough, Audyssey MultEQ XT32, Audyssey DSX, and Dolby Pro Logic IIz; mates beautifully with the POA-A1HDCI multichannel power amp.
POWER AMPLIFIERS
Entry Level
Marantz MM7055
List Price: $1,200
Perfect mate for the AV7005 pre/pro; separates performance for AVR price.
Midrange
Cary Audio Model 7.125
List Price: $4,000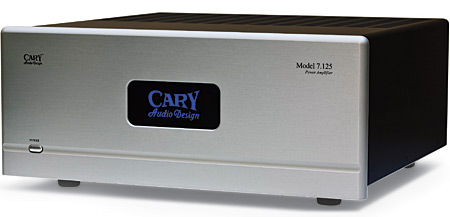 Seven channels of audiophile-grade amplification for $4,000 is actually quite a bargain, especially with the Model 7.125's punchy, tight, well-controlled sound and enhanced dialog clarity.
High End
Denon POA-A1HDCI
List Price: $7,500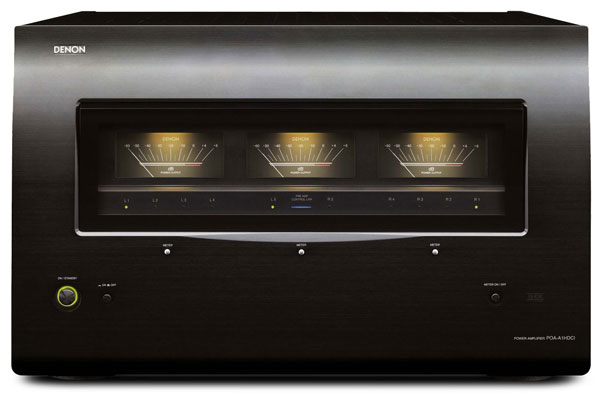 If you've got the scratch, pairing this behemoth with the AVP-A1HDCI gets you something really special.
MEDIA STREAMERS & SERVERS
Streamer
Roku 2 XS
List Price: $99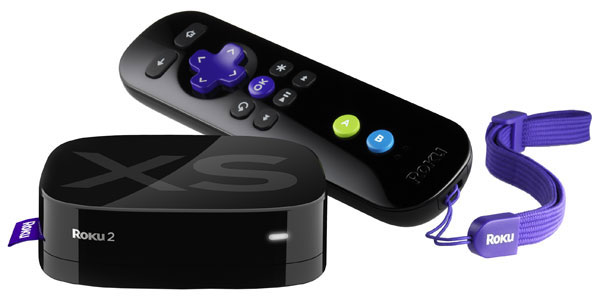 I chose this over the Apple TV because it provides access to a wider variety of content, including TWiT, the Internet TV station that carries my Home Theater Geeks podcast as well as many other fine tech shows.
Server
Kaleidescape 1U Server & M500 Player
List Price: $16,470

Super expensive, but superb in every way. I would add a Disc Vault to make Blu-ray playback easier from the server; M700 holds 320 discs for an extra $6,000. Hey, it's only money!