DreamWorks Animation Campus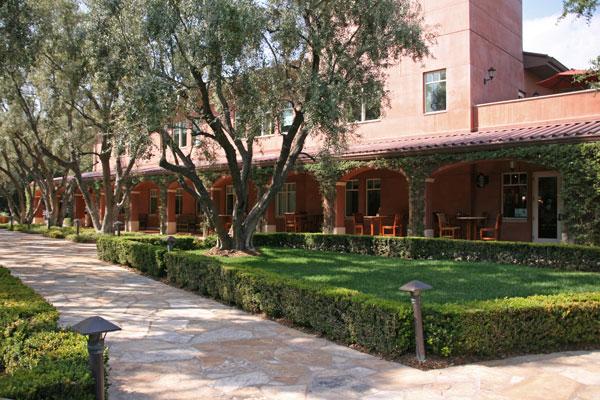 During our visit to DreamWorks Animation for
the Samsung reviewers' workshop
, we weren't allowed to take photos inside any of the buildings (except the motion-capture stage where the event was held), but we were free to take pictures of the grounds. Here are a few of my shots to give you an idea of just how idyllic the place is.
The top of the stairs overlooking the central lagoon affords a beautiful view.
The lagoon area serves as a central meeting place for company-wide events.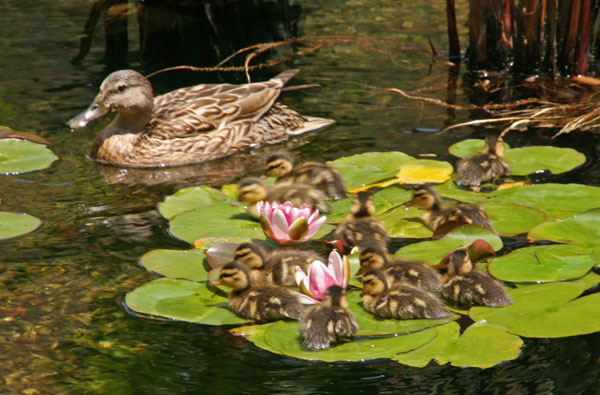 Resident ducks return to the lagoon each year to nest and hatch their ducklings, who play on the lotus pads while Mom looks on.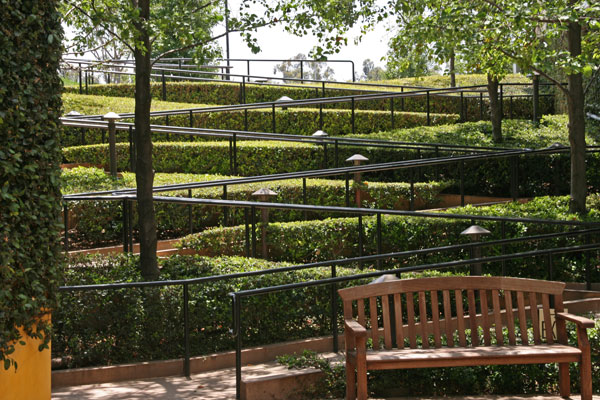 This switchback ramp provides an interesting visual image and good exercise, I imagine.
In addition to free meals, other amenities are offered to employees, including yoga classes. No wonder DreamWorks Animation is considered among the best places to work!
WHERE TECHNOLOGY BECOMES ENTERTAINMENT