Runco Signature Cinema Projectors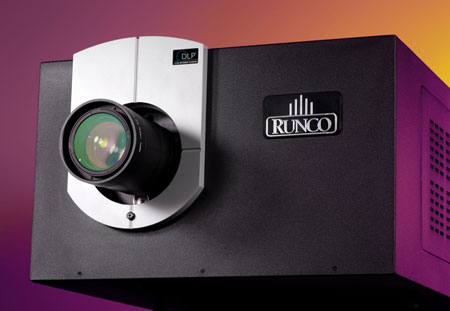 Anyone who knows high-end video knows Runco, which is now the high-end home-cinema division of Oregon-based Planar. Among Runco's many well-regarded projectors, the premier line is undoubtedly the Signature Cinema series, which now includes two brand new models.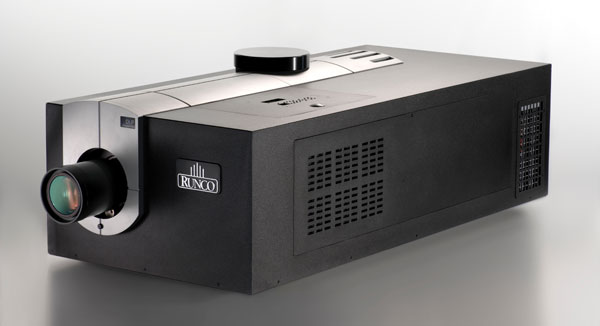 The top of the heap is the mighty SC-1—essentially, a 3-chip DLP digital-cinema projector with a native resolution of 2048x1080, just like in commercial digital theaters. Equipped with a xenon lamp of your choice (1.6 to 7kW), this 342-pound monster can fill a screen up to 40 feet wide with 8000 to 25,000 ANSI lumens, which requires a 220V/30A power service. Sources plug into to the included DHD video processor, which connects to the projector with a proprietary digital link.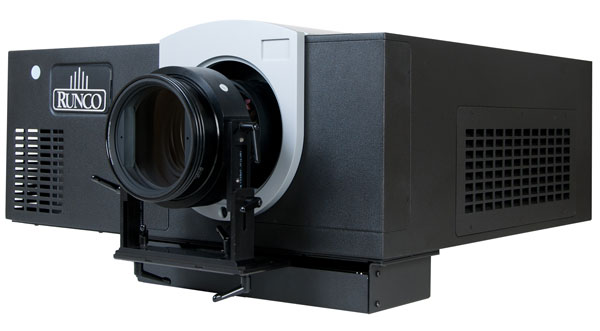 Just announced are two new models in the Signature Cinema portfolio—the SC-50d and SC-60d. Both are 3-chip DLP projectors with 1920x1080 resolution that come with the DHD video processor, and both have dual UHP lamps. In fact, the primary difference between them is how much light they can throw—the SC-50d can fill a screen up to 264 inches wide with a calibrated light output of 3471 ANSI lumens, while the SC-60d can accommodate a screen up to 420 inches wide with 5785 ANSI lumens.
Perhaps most importantly, both new models include HDMI 1.4a inputs and 3D capabilities with either active-shutter or passive glasses. Runco isn't revealing much about this feature until CEDIA next month, so we'll just have to wait until then for the full story. Apparently, there are no plans to upgrade the SC-1 to 3D capability.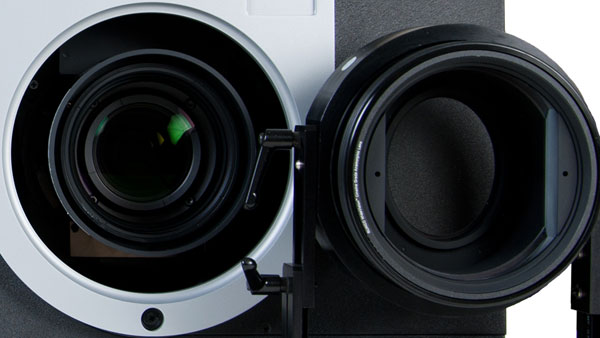 Like many Runco projectors, all models in the Signature Cinema line can be outfitted with a CineWide anamorphic lens for displaying 2.35:1 movies using all of the available pixels. Add the AutoScope motorized sled to automatically move the extra lens into and out of the light path, and you have the best of both worlds. Also, the new models are the first to include Runco's Smart Lens system that lets you store different settings for the motorized primary lens and iris, which means you don't need CineWide with AutoScope to switch between filling a 2.35:1 screen and displaying native 16:9 at the same height. In this case, however, you get less vertical resolution, since the black letterbox bars are simply zoomed off the screen.
Of course, we're talking about Runco here, so these beauties will cost you more than a pretty penny. The SC-1 is $250,000, while the SC-50d and SC-60d are $89,000 and $99,000, respectively. If you want to add CineWide with AutoScope, that'll add substantially to the price tag, though the exact amount depends on the projector and lens option you select. Reading between the lines of the press release and specs, it looks like 3D on the two new models will require an optional outboard box, which will jack up the price even more. But having seen my share of Runco projectors over the years—including the SC-1—I'm confident you won't find anything better at any price.