Review: Klipsch Image X7i in-ear headphone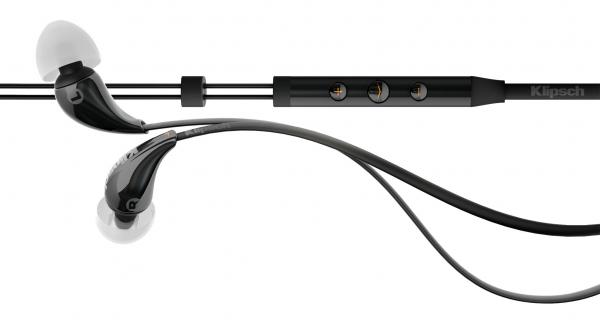 To most people, a high-end in-ear monitor costing hundreds of dollars doesn't look much different from the $10 IEMs you buy at Walgreens. But usually, the difference is huge. Perfect example: the $199 Klipsch Image X7i.
Cheap IEMs are molded from plastic, which can resonate, vibrate, and generally just muck up the sound. Klipsch makes the Image X7i from ceramic, so it's extremely stiff and non-resonant and, in theory at least, doesn't muck up the sound.
Cheap IEMs use dynamic drivers, which are basically just tiny speakers, with miniaturized voice coils and diaphragms. Don't get me wrong, dynamics can sound fantastic, but they're known more for powerful bass than for delicate, detailed treble. The Image X7i instead uses a balanced-armature driver, which is sort of like a tiny teeter-totter connected to a diaphragm. (Check out page 30 of this PDF to see a cutaway diagram of a BA driver.) The BA's motor structure has less mass than a dynamic driver's, so it has the potential to offer more detailed, delicate treble.
The Image X7i comes in black or white for $199 list. It includes a three-button, iPhone/iPad-compatible mic/remote; oval-shaped silicone tips in five sizes (one is double-flanged); and a nice zippered carrying case.
At five to 20 times the price of most IEMs, the Image X7i should sound a lot better than the generic models most people listen to. Let's run 'em past Sound+Vision's West Coast listening panel to find out.
The tipping point
Although the X7i fit our other listeners just fine, I had a weird fit problem with it. Despite the generous array of tips provided, none of them were big enough to seal my ear canals. I do have larger-than-average ear canals, but this is the first one of the 100+ IEMs I've tried that didn't have a tip large enough for me. Fortunately, Klipsch was able to send me a set of XL tips—something it doesn't normally supply—so I could give the X7i a listen.
Panelist #1, L.A. jazz musician Will Huff, couldn't stop raving about the X7i. I always ask our panelists to give me an unofficial one-to-five-star rating of every headphone they test, and without hesitation, Will gave the X7i five stars. "Every tune I listened to was totally brought to life," he said. "The tonal balance is dead accurate through all octaves, and the soundstaging is incredibly natural. When I listened to Casey Abrams' version of "Nature Boy," I felt like I could see him on stage."
Panelist #2, voice actress Lauren Dragan, had a bit of a fit issue with the tiny X7i: "I really had to make sure they're in your ear good, otherwise when I moved my head they pulled loose a little and I lost some of the bass response." That said, she thought the X7i sounded especially good for acoustic music because of its clear, crisp, clean highs and mids. But when she switched to some of her EDM favorites, she found the X7i's bass a little lacking.
My longer listening sessions showed that the treble detail of the X7i was indeed pretty incredible, as Will suggested. When I played "Nancy Jane" by the Pacific Northwest revivalist band Crow Quill Night Owls—a clean, straightforward recording of National resonator guitar, male and female vocals, washtub bass, and percussion—I heard every little detail in the high frequencies. I almost felt like I could count the number of jingles on the tambourine (six, I estimate). The voices sounded dry, neutral, and plaintive, exactly in line with the group's early-20th-century ethos.
Through the X7i, Toto's "Rosanna" sounded like it was coming out of the monitors at the recording studio, with a wide soundstage, precise image placement, natural-sounding vocal reproduction, and especially detailed percussion and guitar.
That said, I think Lauren's right about the bass. The X7i portrays the low notes precisely, but it doesn't deliver much groove. This was especially easy to hear on one of my fave rock cuts, The Cult's "King Contrary Man," which sounded extremely clean but didn't really rock. The result is a tonal balance that I think most audiophiles would love, but that your average dude would think sounds a little thin.