Review: Denon AH-D7000 Headphone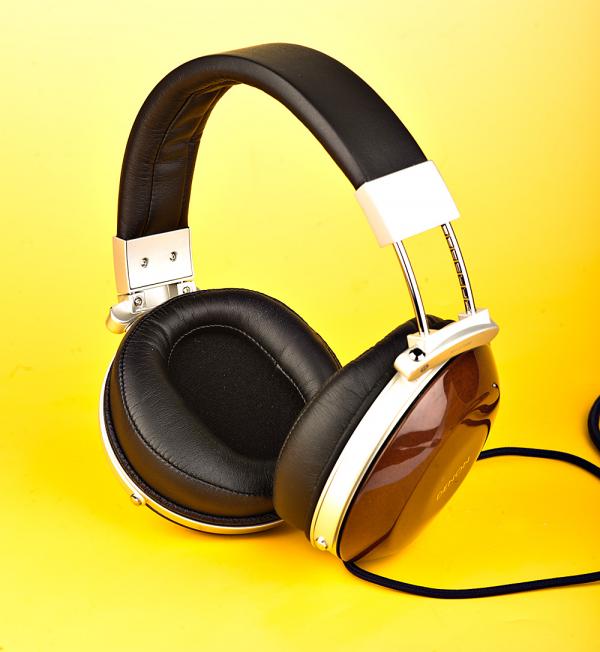 When we got our hands on the latest iteration of Denon's flagship headphone, the AH-D7000, we had no idea it would be the end of the line for these spectacular wooden-cupped cans (and for the entire Dx000 series, at least as we know it today). Suffice it to say that however curious we are to learn what the Denon headphone design team has up its collective sleeve, we will be sad to see 'em go.
The D7000, then, represents the pinnacle of Denon's last-gen thinking about headphones, and it's about as good a representative as one could hope for. All hope is not lost, however, as the D7000 will be available through June, so if you move fast you should be able to grab a pair (and, hopefully, a closeout deal).
But in any case, wipe away your tears, and let's talk about the D7000s. We've had a pair in house for a little while now, and Popular Photography tech editor (and resident headphone aficionado) Philip Ryan has joined me in putting them through their paces. We both listened to a wide variety of music, exploring the full range of the Denon's capabilities. Brent Butterworth then gave them a thorough session on his measuring setup.
Setup
Arriving in a substantial, silk-lined cardboard box, and without any accessories (no case, no bag, no airline adaptor), the Denon AH-D7000 is clearly not intended as an out-and-about headphone. No inline remote to be found here, and the thick, fabric-wrapped, oxygen-free copper cable terminates in a 1/4-inch full-sized jack, so you'll need an adapter (not included) should you choose to use these with your portable media player or smartphone (I did try it, though I wouldn't recommend it; despite the fact that these are 24 Ohm phones, they're just barely efficient enough to get to reasonable levels with a traditional portable source. In any case, these are meant for serious music appreciation, folks, after which you'll be putting them away, or, rather, showing off their polished, piano-lacquered mahogany earcups on a stand.
You do need to put a little current into these things, though nothing exotic is required - a mobile phone won't quite do for the Denons, but your receiver or integrated amp should serve you well. They were in their comfort zone driven by our usual Musical Fidelity V-Can and Rane headphone amps, along with a CEntrance DACMini, and run from a number of small combo DAC/headphone amp units (including units from HRT, NuForce, FiiO, and ADL) we've had in for review recently. Phil did take the show on the road, though he found good company, pairing the Denon's with a HiFiMan HM-801 portable high-rez player and an iPod Classic driving a Corda StepDance headphone amp via a line out cable.
These are very lightweight headphones, and quite comfortable on the head and ears. The large pleather earpads are asymmetrically designed, with more padding behind the ear than elsewhere, which keeps the drivers positioned and the 'cans steady on your scalp. The band is easily adjustable with one hand and maintains its setting, though I'd personally have liked to see a finer range of settings; I found I really wanted to be between clicks on one side, though I didn't experience either slipping or undue pressure. The band itself is as comfortable as the pads, and I felt no discomfort even during lengthy listening sessions. The Denon is one of the most comfortable full-sized headphones on the market, at least from the perspective of my ears and head - though as with anything headphoney, your mileage may vary.
While most of the headphones you'll find in the $1,000-and-up luxury market are open-backed units, the D7000 is nominally a closed-back design. But it really doesn't perform quite in the way you'd expect from such a configuration. For one - and this is what you'll notice straightaway - the headphones offer little in the way of isolation. While leakage won't bother your officemates (or, perhaps, whoever's sunning next to you topside on your yacht) the thin wooden cups won't do much to block out chatter around you. Looking to hide from the world? Look elsewhere. On that front, you can treat these as if they were open-back cans.