Revel in Luxury
As part of megaconglomerate Harman International,
Revel
has access to some of the finest speaker-design and development facilities in the world. And yet it retains its identity as a separate, relatively small company whose sole focus is producing the best possible speakers without compromising or cutting corners.
At the pinnacle of Revel's lineup is the flagship Ultima2 series, which incorporates new transducers designed specifically for these exceptional speakers. The woofers and midranges feature dual neodymium-magnet motors with distortion-reduction mechanisms, titanium diaphragms, and oversized voice coils with ribbon wire, while the 1-inch tweeter sports a beryllium dome and custom-designed waveguide. Each Ultima2 speaker is individually hand-tuned during manufacturing to match the original engineering reference to within a fraction of a decibel, ensuring unsurpassed consistency from one speaker to the next.
Of the two floorstanding models in the Ultima2 series, the Salon2 is the top dog. Standing over 53 inches tall, it's a 4-way design with three 8-inch woofers, a 6.5-inch mid-woofer, a 4-inch midrange, and a 1-inch tweeter. Magnetically attached grilles eliminate the need for mounting hardware, and the acoustically optimized baffles help minimize diffractive distortions.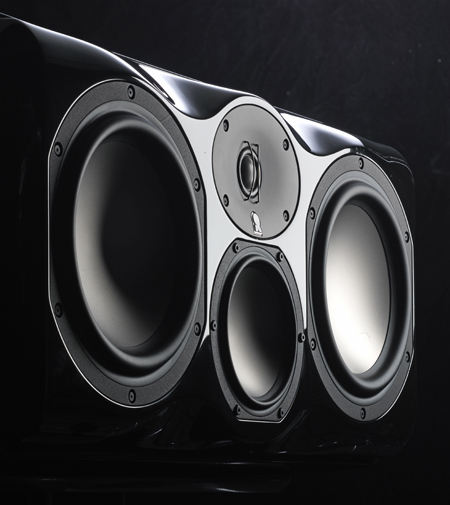 The center channel is served by the 3-way Voice2, which includes two 8-inch woofers flanking a 5.25-inch midrange and 1-inch tweeter. As with the Salon2, the curved baffle is designed to minimize diffraction and thus distortion, allowing the speaker to match the tonal characteristics of the Salon2 perfectly.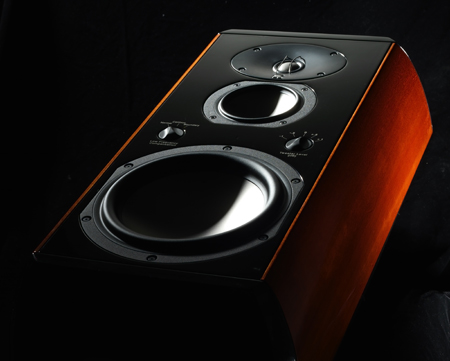 For the surround channels, the Gem2 is another 3-way design with an 8-inch woofer, 4-inch midrange, and 1-inch tweeter. An optional stand is available, but this unique speaker has a very thin profile, allowing it to be easily wall-mounted with the included bracket. In addition to serving the surround channels, the Gem2 is equally at home as a smaller front speaker.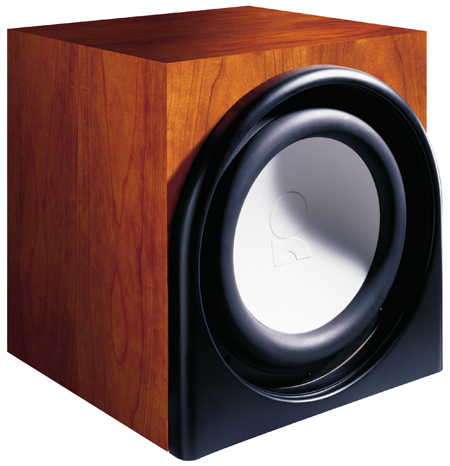 The Ultima2 series includes no subwoofer at this time, though Revel is hard at work on one, the Rhythm2, which should be available by mid-year. Meanwhile, the Performa B15a is a fine choice to compliment an Ultima2 multichannel home-theater system. Its 15-inch driver with inverted metal dome is powered by an built-in 1000-watt amp that boasts a 40% reserve, allowing it to deliver 1.4 kilowatts as needed. To help tame the inevitable resonant peaks that arise whenever a sub is placed in a room, the B15a provides a 3-band parametric equalizer along with highpass and lowpass filters with adjustable slopes.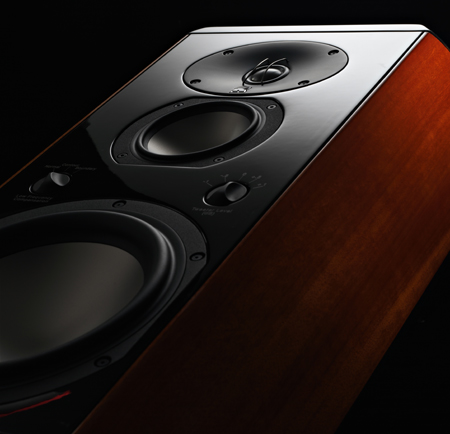 I've visited the Revel facilities within the Harman campus on several occasions, and I was extremely impressed with the technology and passion that are brought to bear on all Revel speakers. Computer-aided design, 3D modeling, anechoic chambers, and real-world listening rooms are just a few of the tools used to refine these beauties.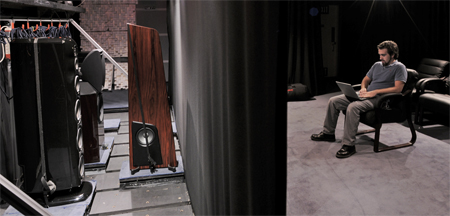 Also critical in the development process is Harman's Multichannel Listening Lab, in which trained listeners hear audio clips played by several different speakers in a random sequence behind an acoustically transparent but visually opaque screen. Even more impressive, the speakers are mounted on moving platforms that shift the positions of the speakers for each run. Why is this important? Harman's research shows that, below about 300-400Hz, a speaker's position in a room has more effect on the sound quality than the speaker itself, so one cannot make valid comparisons of speakers at different fixed locations. Shuffling the speakers around eliminates this biasing effect and allows the listeners to focus on the sound of the speakers themselves.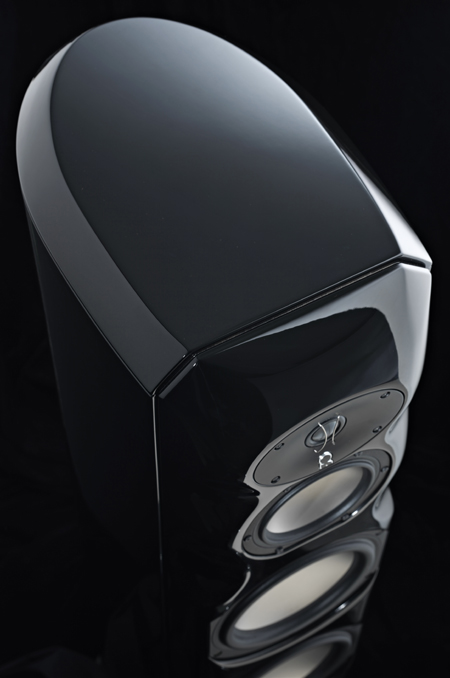 I've listened to my fair share of Revel speakers in various home systems, and I have to say they are among the finest I've ever heard. And they ought to be—a 5.1 Ultima2 system with one Performa B15a sub will set you back nearly $43,000, which doesn't include a pedestal for the Voice2 ($600) or stands for the Gem2s ($1400/pair). That's some serious coin, but for those who can afford it, I guarantee a superior sonic experience.