Record Store Day 2012: The 78 Reemergent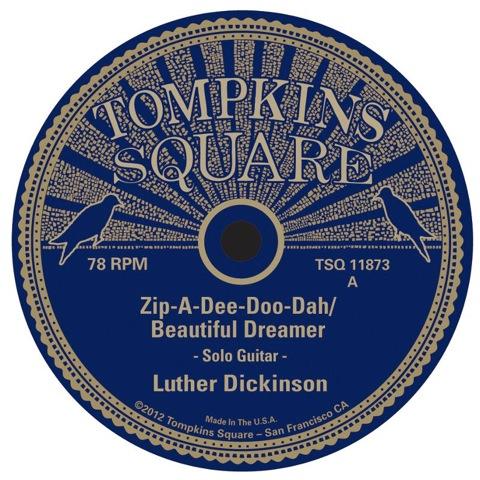 Back before the development of 33 1/3-rpm vinyl records (those things that DJ types and a few of us here at Sound+Vision collect) and CDs, people used to listen to music using something called the 78, a 10-inch disc format that spun at 78 revolutions per minute and was made from a variety of materials during its lifespan, including rubber, shellac, and, ultimately, vinyl. Chances are yer granpaw had a stack of 'em lying around in his basement gathering dust when you were a kid. The 78 came back into public consciousness when underground cartoonist Robert Crumb was shown waxing poetic over his extensive library of 78 rpm blues and jazz LPs in Terry Zwigoff's documentary Crumb, and it has since enjoyed something of a resurgence among the record collecting cognoscenti.
If you've never experienced the pleasures of music played at 78 rpm, here's your chance: The vinyl fetishists at San Fran-based label Tompkins Square are celebrating Record Store Day with a pair of new 78 rpm releases. The 10-inch discs, by current The Black Crowes guitarist Luther Dickinson and Grammy-award winning (for his contribution to the O Brother Where Art Thou soundtrack) bluegrass artist Ralph Stanley, are being churned out in a limited run of 500 copies each. Both feature old-timey music played solo on acoustic instruments — a perfect sonic fit for the old timey 78 format.
It may be a little weird for the purists, but thanks to the miracle of modern technology, you can use your computer to sneak-preview the Luther Dickinson side.
"So...how do I play a 78 rpm record?" Thought you might be asking that. Some new turntables, including models from Audio-Technica, Pro-Ject, and Rega (check out The Needle Doctor for a list) have the ability to spin vinyl at 78 rpm. So you might have to upgrade your turntable, but that was something you were gonna do anyway, right?