PSB Updates Popular Alpha Series Speakers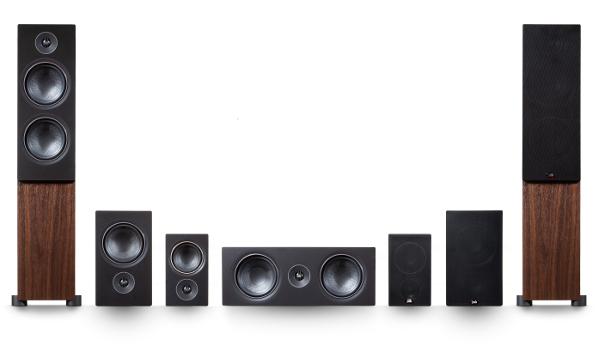 PSB Speakers is kicking off CES 2019 with an all new lineup for its longstanding Alpha series speakers, known for delivering high performance at affordable prices.
The company is showcasing four models designed and voiced by PSB founder and chief designer Paul Barton: The P3 compact monitor ($199/pair), P5 bookshelf speaker ($349/pair), C10 center-channel speaker ($299), and T20 tower ($599/pair) with dual woofers in a 32.5-inch-tall cabinet.
Taking advantage of improved materials and production techniques, Barton designed a new 0.75-inch aluminum-dome tweeter, mated with a wave guide for a "seamless transition" at the crossover point, new 4.5- and 5.25-inch woofers made of a textured polypropylene said to prevent cone breakup and outfitted with dual-layer voice coils and rubber surrounds, and a complex fourth-order Acoustic Linkwitz-Riley crossover not commonly used for speakers in this price range.
Noting that the importance of the cabinets is often overlooked in lower priced speakers, Barton used "a unique combination of wall thickness and bracing to control resonances" and a specialized internal damping material developed over many years to "provide a perfect platform for the drive units."
Available in a simulated walnut or black-ash finish, all models are equipped with five-way gold-plated binding posts and have grilles that attach via magnetic fasteners.
"The PSB Alpha speakers were among the most popular speakers we have ever made so we have had constant requests from the market to design an updated and improved range," noted Paul Barton, founder and chief designer of PSB. "The original Alphas were quite good for the time, so this was a tall order." He said the goal was accomplished by leveraging new materials and design techniques as well as advanced manufacturing capability, resulting in a "substantial improvement over the original ones with respect to looks, performance and value."