Plasma Cool Page 3
Panasonic TH-42PX20U/P Panasonic's plasma TVs have always offered reliable video performance, but lately the company has dramatically improved its panels' outward appearance as well. This is its nicest-looking plasma to date, with a slick black lacquerlike border around the screen and a silver bottom that sweeps back gracefully. Naturally, a wall-mount kit is available, though the supplied table stand looks good, too. At first I didn't think this plasma included speakers, but in fact the thin slits to either side of the screen do emit sound.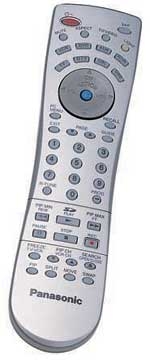 Compared with the Sony, Panasonic's remote is homely but highly functional. All of the keys have red backlighting, they're generously spaced and differently shaped for no-look operation, and the big cursor ring moved easily under my thumb. A flip-down door on the front of the TV hides most of the controls along with a VGA computer input and SD and PC Card slots so you can display digital photos.
While the TH-42PX20U/P lacks a digital TV tuner, I don't consider this a big problem since most people get their HDTV from satellite or cable boxes anyway. People who want a tuner can choose the nearly identical TH-42PX25U/P. The Panasonic does, however, include a connection the LG and Sony lack: an HDMI (High Definition Multimedia Interface) port.
Equipped with picture-in-picture, a couple of video presets, and a capable sound system, this plasma behaves just like a regular TV. I was a little disappointed that, as with the Sony, the five aspect ratio choices don't work with HDTV sources and that I was unable to adjust each input individually for different sources.
Panasonic TH-42PX20U/P
DIMENSIONS (WxHxD) 44 7/8 x 29 3/4 x 5 1/2 inches WEIGHT 90 pounds PRICE $6,500; optional wall-mount kit, $600 MANUFACTURE Panasonic, www.panasonic.com, 800-211-7262
After an unusually long calibration session, I turned to Gothika for welcome, horror-fueled relief. As I expected from a high-resolution plasma set, the Panasonic was topnotch at displaying detail. In one memorable scene, Miranda, locked in her cell, is taunted by an invisible presence that sweeps against her neck and toward her eye. As the camera swoops toward her face, I could clearly discern the veins and pink coloration at the extreme edge of her eyes.
When she snaps her head back and the camera retreats to show her entire face, I got a good look at something the Panasonic didn't do so well: reduce false contouring. Berry's high cheekbones created a shadow on her face that, instead of smoothly fading from the shiny cheek to the shadowed chin, proceeded in clearly discernible contours, or steps, from light to dark. I also continually saw motes of video noise, which looked sort of like black snow, crawling along the edges of shadows.
I was impressed with the depth of the Panasonic's blacks, which contributed more to the high quality of its picture than anything else. The darkest parts of the picture, such as Miranda's sweater in the opening interview with Chloe, were closer to true black than with either of the other two plasmas. This depth made the colors and lighter areas pop with impact.
Despite claims by Panasonic, the 42PX20U/P cannot correctly implement 2:3 pulldown detection. For example, as the camera follows Miranda down a hospital corridor, the exposed pipes along the ceiling took on moving diagonal lines, which disappeared when I set my DVD player to progressive-scan mode. Moral of the story: Make sure this panel is connected to a good progressive-scan DVD player.
The HDTV images from Eyes of the Inuit were incredibly sharp, a credit to the Panasonic's high resolution. The gorgeous hillsides, with their craggy rocks and snow-dusted mountains beyond, came to life before my eyes. The resolution was fine enough to display every stem of waving grass and the smooth, fine diagonal line of a radio-tower support wire. Unfortunately, the panel would not accept a 720p signal - the more stable and filmlike of the two high-def formats - but it did handle 1080i (interlaced) without a hitch. My only serious complaint had to do with small motes of video noise that were clearly visible, for example, in the dark rocks of a mountainside. The noise became less visible as I moved back but didn't disappear until I was about 12 feet from the screen.
If the sharpness of the image and the depth of darkness aren't enough to recommend the Panasonic TH-42PX20U/P, its reasonable price could seal the deal for most folks. I mean "reasonable" in the high-end plasma TV sense, of course. PDF: Features Checklist PDF: In the Lab
LATEST VIDEO