New Music for November 6, 2012: GBV on 45, Helio Sequence in Quad, George Harrison, and More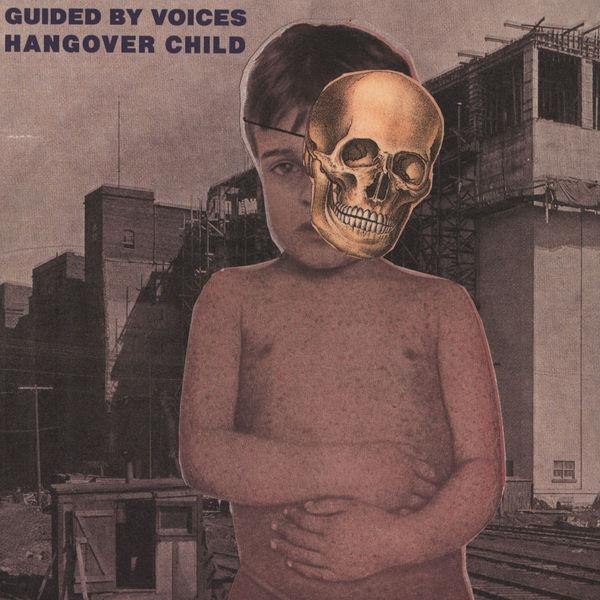 Guided by 45s
Guided By Voices has a new album coming out this month, but true to form they have issued THREE (count 'em, 3) new singles to promote the new record. While they are not spiffy colored vinyl affairs like the last album, they do sport a neat official Guided By Voices Inc. record label and picture sleeves and non-LP B-sides. None are as immediately engaging as the hit title track from Class Clown Spots a UFO, but after just my second listen I am already getting hooked on the new songs. "Hangover Child" is my fave so far, followed by "White Flag," and then "Everywhere is Miles From Everywhere." GBV's website is sold out but you can still find this limited run (of 1000!) singles on the Interwebs. The new GBV album The Bears For Lunch will be out in mid November on vinyl, CD and download. We'll be reviewing it for sure!
New & Reissued Classic Rock Out This Week
Jethro Tull's Thick as a Brick is coming in 5.1 surround! We've ordered ours. Have you ordered yours?
Holiday's Rule, a new holiday season compilation is out featuring tracks by The Shins, Rufus Wainwright, Calexico, Andrew Bird and some guy named Paul McCartney.
The Rolling Stones' Charlie is My Darling is a never-released concert film shot in Ireland in 1965 that promises to be fascinating and probably rocks pretty madly!
There is also an uber-deluxe edition with LP!
Aerosmith releases a new one at a VERY reasonable $9.99 price point: Music From Another Dimension. Bravo boys!
The Helio Sequence Makes a Grand Re-Entrance With Negotiations (and its Quad-Like Companion, Aces)
What if the Pet Shop Boys could really rock out? Y'know, like getting down 'n dirty with real live drums and stuff. If they did, they might well sound a bit like Oregon's The Helio Sequence. The band first came to my attention several years ago when a friend gave me a copy of their fourth album "Keep Your Eyes Ahead," the title track of which is a killer tune that has an equally cool video. It was enough to make me buy the album on VINYL (sounds real great!) and also pick up one of their earlier discs. So I was really pleased to hear their new one out - just recently - called "Negotiations." This is a logical follow up to the "hit" that landed them on tour opening for Keane and such.
Deep reverb on Brandon Summer's vocals, coupled with quirky - but ever- rocking - drums by Benjamin Weikel propel the album from the get go. The opening track, "One More Time," takes the introspective opener of the prior album ("Lately") to another level sonically, this time adding sleigh bells and even more ambiance. "October" feels like a bit of an homage to early U2 by way of Ultravox. Every song has a nice building structure that I suspect will keep fans on their feet and pumping their fists along - yeah, The Helio Sequence might even get all arena rock on ya someday. But that isn't really a bad thing.
This album has such a nice ambiance about it, I'd almost like to hear this in surround (Note: my wish came true as I was writing this; see review of the Quad companion disc Aces below).
Negotiations comes in three formats and here's how they break out in terms of fidelity:
LP: The double LP on clear - probably 180-gram - vinyl spinning at 45 RPM wins hands down. Its a real nice quiet, well centered pressing. It also comes with a download of the complete album (more on that later). The beautiful gatefold artwork features gold-embossed lettering on the cover.
CD: Sounds mighty fine but is less distinctive in bass and midrange than the LP. This is real apparent from the first hit of the kick drum at the beginning of the first song, which has less PRESENCE on the CD. Also, I hear some digital artifacts (a flange-like tonality) on the lead singer's voice that is not apparent on the LP. The CD comes with a folded-up insert featuring additional pictures and notes not in the LP package.
Download: The LP's bonus download (320 kbps/44.1 kHz ) is OK, but shows a further deterioration of the sound from the CD. You DO get a PDF featuring the artwork on the CD insert that is not on the LP so I guess there are some redeeming qualities.
This album is a keeper that will stay in my current rotation. Good stuff.
Aces: A Quadrophonic Surround Companion Disc for Negotiations
Thanks to the folks at Sub Pop we received a copy of this neat Quadrophonic extra to add to our review. For those of you familiar with The Flaming Lips' Zaireeka album (from 1998), Aces: A Negotiations Companion uses a similar concept: set up a second stereo and play the disc at the same time as the primary CD (the Lips required 4 players so this is much easier!). The challenge, of course, is getting your CD players to start up at precisely the same time is difficult, so creating a perfectly sync'd match is near impossible.
That is part of the concept. The band advises: "There are no hard rules so feel free to experiment and get creative with placement and playback variation. Overall the results aren't meant to be precise, but rather ethereal and spacious."
Ethereal and spacious it is! At times it plays like dub remix as the tracks flow in and out of sync. It seems to capture the sound of their warehouse studio (one would assume) but also isn't just reverb - there are some different and complementary things going on in this disc that makes for cool listening - some different beats and such percolating through the ambiance.
I had some trouble getting my DVD player handling the main CD to sync halfway steadily with my old boom box playing Aces. However - and curiously - when I switched the discs around the sync improved drastically, maintaining a continuous sense of ambiance throughout most of the album. Go figure!
A release like this begs the question: why not put out a proper surround version on DVD Audio Disc or Blu-ray or SACD? Well we all know the answer to that comes down to $$$ and demand, so perhaps someday The Helio Sequence will create a Deluxe Edition with a fully sync'd high-resolution surround mix. Or perhaps fans will get creative and make their own (as happened with The Flaming Lips' Zaireeka).
This release underscores just how much newer artists DO care about audio fidelity and surround sound. I can't tell you how many people have pooh-poohed surround sound over the years, saying things like "show me some new artists doing surround, not just The Moody Blues" and then I have to shove discs by Bjork, Flaming Lips, Beck and many others in their faces.
You can stream the album on YouTube, courtesy of Sub Pop. Check it out and then go to your favorite music shop to buy it! Support independent original music!
George Harrison: Early Takes Volume 1 (HDtracks vs. CD)
The soundtrack to Martin Scorsese's documentary on George Harrison is essential for hardcore Beatle and Harrison fans. Whether you buy it on LP, CD, or as an HDtracks high-resolution download is probably a matter of how much you want or need to hear Harrison in the most uncompromised digital audio format possible. Either way you will get some fascinating looks at Harrison's early solo work in progress as well as some gorgeous unreleased demos (covers of Dylan's "Mama You've Been on My Mind" and The Everly Brothers' "Let It Be Me").
I compared the CD and HDtracks versions, playing through VLC Media player out of a new iMac fed to an audioengineD1 DAC - so it was as close to an apples-to-apples comparison as one could make. The differences between the CD (16-bit, 44.1) and HDTracks (96 kHz, 24 bit) are notable - albeit subtle - most likely due to the raw nature of the source material. On the high-rez files, acoustic guitars sound more acoustic-y, George's upfront vocals tend to sound cleaner and less compressed (especially "Behind That Locked Door" and "Run of the Mill"). On the gorgeous version of "The Light That Has Lighted The World" both sound about the same, with the HDTracks version getting the edge for a bit more high-end and presence.
Given the album's 30 minute length, the HDTracks version might seem a bit pricey for the casual listener, but that, I guess, is the price one pays for getting uncompressed 96 kHz, 24-bit high resolution audio. Either way, you should pick up this album, whether on CD from Amazon (under $10) or from HDTracks ($18). Don't need high-rez? It is up on iTunes as well.
LATEST VIDEO