Neodio NR22 CD Player & NR600 Integrated Amp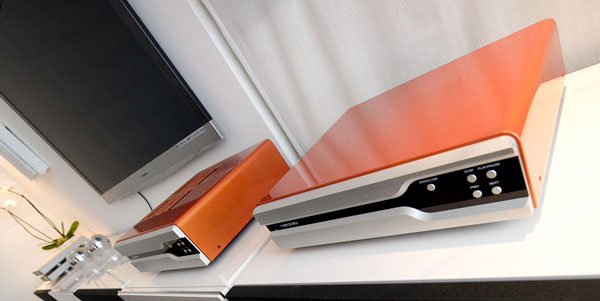 Another company showing its wares at this year's Rocky Mountain Audio Fest was French Neodio, which demonstrated its NR22 CD player and NR600 integrated amp. Both are distributed in the US by TMH Audio and offer some impressive specs—and prices.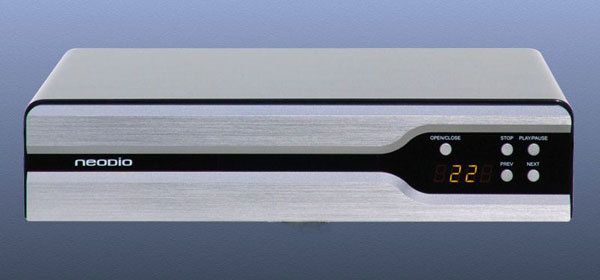 The NR22 is available in two versions—an all-in-one player and a transport with outboard DAC. Both models use a vibration-damped DVD-ROM drive and upconvert CDs to 24-bit resolution at 192kHz with a custom analog clock that is said to outperform some 32-bit quartz clocks in terms of jitter.
The rear panel of the DAC (shown here) and player is made from aluminum sandwiched between layers of acrylic, which is said to reduce the magnetic coupling between inputs and outputs. Both units provide a USB input that supports full 24/192 resolution, while the DAC adds S/PDIF and AES/EBU digital inputs; analog outputs in both cases include balanced and unbalanced connections.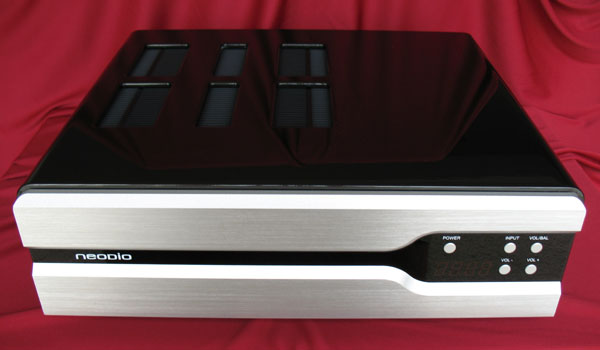 Also on hand was the NR600 integrated amp with three unbalanced inputs and one balanced input. It pumps 100 watts/channel into 8Ω or 180Wpc into 4Ω with a specified frequency range from 1Hz to 200kHz (-1dB) and zero negative feedback.
As you might imagine, these babies carry a hefty price tag—the NR22 integrated player is $18,900, while the separate transport and DAC are $16,000 each; the NR600 will set you back $18,000. According to the reviews I've seen, these components make a very pretty sound, as well they should for that kind of scratch.