Max Klimax
I've always had a certain fondness for
Linn
, a high-end audio company based in Glasgow, Scotland. Perhaps it's because the company is located in my namesake country, or maybe it's the clever, Ikea-like product names. More likely, it's because Linn has been making exceptional audiophile products for over 35 years, starting in 1972 with the Sondek LP12 turntable, which is now the longest-lived hi-fi component still in production. Of more recent vintage is the flagship Klimax speaker system presented here.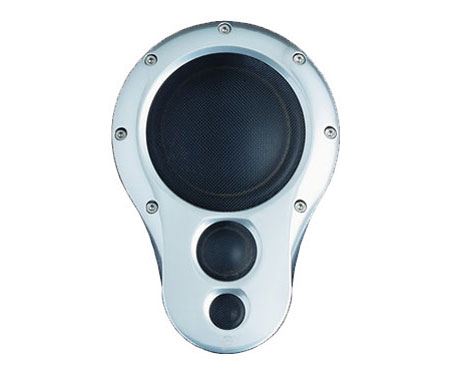 All Klimax models feature Linn's 3K driver array, which includes three dome diaphragms—a 3-inch midrange, 1-inch tweeter, and 0.5-inch supertweeter. This array is said to exhibit wide dispersion, precise high-frequency response, and point-source accuracy, though I don't see how that last one can be true since the drivers are not coincident. Also common to all but one of the models is full-range internal amplification; I've chosen active—or, in Linn-speak, Aktiv—speakers all around for this system.
At the top of the Klimax heap is the 350a, a 5-way design that adds a 6.5-inch upper-bass driver and two 8-inch woofers to the 3K array, and it provides 1500W of amp power. The frequency response is spec'd from 20Hz to 33kHz with servo-controlled bass amplification, which measures the woofer movement, compares it with the input signal, and makes any needed corrections to ensure accurate bass. List price is $47,500/pair for any of the standard finishes, $57,000 for one of the special finishes.
The center-channel is served by the 340a, in which two 8-inch woofers flank the 3K array—one for upper bass and one for lower bass. The result is a frequency response from 30Hz to 33kHz with a total amp power of 1300W. The 340a in one of the standard finishes costs nearly $18,000, while one of the special finishes ups that to $21,560.
There are no dipole/bipole surrounds in the Klimax line, so the rear channels are served by the 320a, a compact design with a 6.5-inch woofer in addition to the 3K array and 700W of amp power. Of course, the bass extension isn't as deep as the other models—the frequency response extends from 50Hz to 33kHz—but that's plenty for the surround channels. The standard-finish price tag is $25,750/pair, while a special finish costs nearly $31,000.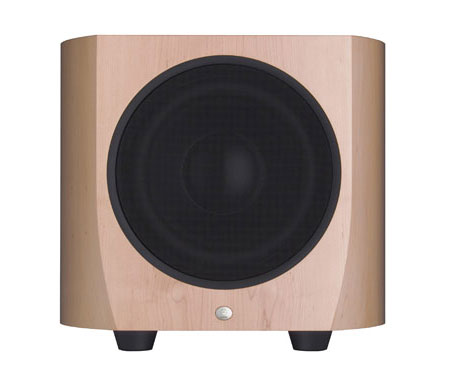 Even though the 350a reaches down to 20Hz, no self-respecting multichannel system would be complete without at least one subwoofer. The Klimax 345 fills the bill nicely with a single 12-inch driver and 500W of servo-controlled amplification. The specs say it can reproduce frequencies all the way down to 10Hz, not bad for $7270 (standard finish) or even $8830 (special finish).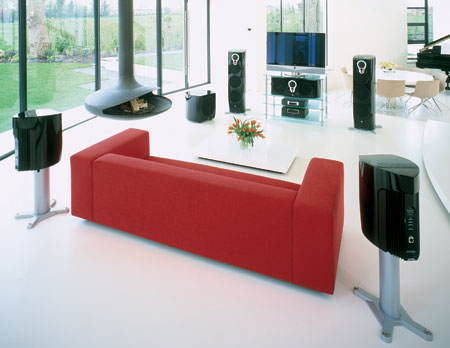 So how much for a 5.1 Klimax system? Almost $100,000 for a standard finish, or 20 percent more for one of the special finishes. Then there's the added expense of multiple subs and perhaps two more surrounds for a 7.1 setup. Any way you slice it, the Linn Klimax system is bound to be exceptional if past experience is any guide.