MartinLogan ElectroMotion ESL X Speaker System Review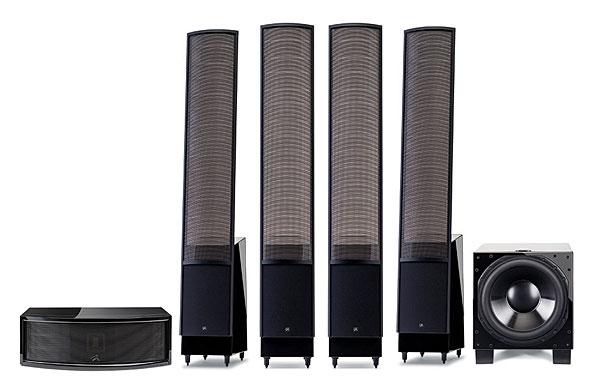 PRICE
$11,395 as reviewed
AT A GLANCE
Plus
Excellent performance with music and movies
Perfect Bass Kit for sub eases setup
Compact electrostatic center speaker
Minus
Some timbral shift between center channel and towers
Towers and center require AC power
THE VERDICT
MartinLogan's ESL X tower speakers deliver delicacy and detail—along with serious dynamics when paired with the Dynamo 1500X subwoofer. A new, more compact electrostatic center speaker sweetens the deal.
As a member of Generation X, I sometimes get paranoid about being target-marketed when I see a product name appended with an "X"—for instance, MartinLogan's new ElectroMotion ESL X speaker. I, for one, would be an easy target: An eX-MartinLogan owner, I'm very familiar with the detailed, almost eerily present sound that the company's hybrid electrostatic speakers deliver. Consider me a fan.
Why did I move on from my MartinLogans? Adaptation to change, mostly. The big A/V console I had custom-built to accommodate my oversize MartinLogan center-channel speaker suddenly felt like it was overwhelming my space. I also thought that dynamic speakers might be a better fit for the mostly rockmusic diet I was consuming. After I made the switch, however, I would often become wistful when I thought of my old system.
Which brings me to the matter at hand: the ElectroMotion ESL X tower and ESL C center speaker. If these represent some kind of attempt to lure me back into the MartinLogan fold, it's a compelling strategy. The $4,000/pair ESL X tower is the new top model in the company's entrylevel ElectroMotion series of electrostatic speakers, just above the $2,500/pair ESL. According to MartinLogan, the ESL X provides better power handling than the regular ESL model, courtesy in part of a larger electrostatic transducer (the thin-film diaphragm that is positioned between perforated metal stators; that's what moves to create the sound in an electrostatic speaker). Also contributing are dual 8-inch woofers (both housed in a ported enclosure). At 59 inches tall, the ESL X also has a 7-inch height advantage over its little brother.
The ESL C ($1,700) takes the same Curvilinear Line Source (CLS) electrostatic transducer technology found in the ESL X and combines it with a 1 x 1.4-inch Folded Motion tweeter and dual 5.25-inch woofers. Unlike the company's previous center speakers that incorporate CLS, the woofers are inside the cabinet in an opposing arrangement that MartinLogan calls CenterForce. Their combined output emerges from the front baffle via a single slot. The benefit to this design is that it enables the use of a sizable electrostatic panel within a relatively compact enclosure—one you won't need a custom-built A/V console to hold.
For those unfamiliar with the Folded Motion tweeter that accompanies the electrostatic panel, it's MartinLogan's variation on a planar magnetic driver with an accordian-folded diaphragm, based on concepts originally developed by Oskar Heil in his Air Motion Transformer and now found in a variety of both high-end and inexpensive speakers.
ML has been using this tweeter for years now in its non-electrostatic Motion line because, they say, its wide surface area and dispersion, low distortion, and fast transient response most closely resemble the characteristics of a true electrostatic speaker in a traditional passive driver. In this case, the CLS panel handles the midrange duties from 600 to 3,400 hertz, and the tweeter handles the high frequencies above that point. That's different than the towers, whose CLS panels, by virtue of size, are able to reproduce frequencies up to the top of their range.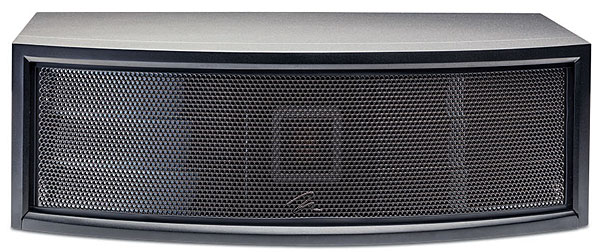 The final component of the system MartinLogan sent me was the company's Dynamo 1500X subwoofer ($1,595), a sealed-cabinet design with rounded edges and a sleek, satin black finish (you'll have to pay $300 more for high-gloss piano black). This was previously reviewed in the November 2015 issue by my colleague Mike Trei as part of a MartinLogan Motion system. Surprisingly compact for a sub containing a 15-inch woofer, the Dynamo 1500X features removable feet to permit installation with the woofer arrayed in either a downward- or forward-firing orientation. For the latter case, MartinLogan also provides a black mesh speaker grille to conceal the driver on the sub's front. The 1500X is powered by an internal 650-watt RMS amplifier (1,300 watts peak) and is compatible with the company's Perfect Bass room correction feature (which requires the optional $100 Perfect Bass Kit). It offers both line-level stereo and LFE inputs (RCA and XLR) and provides an LFE bypass mode. A signal sensor automatically turns the subwoofer on and off, and there's also a trigger input to switch power via a 12-volt connection from an A/V preamp or receiver.
Setting Up and Breaking In
MartinLogan warned me in advance that the ESL X towers would require at least 100 hours of break-in time. I was surprised to find how on-target that estimate was. After I had fed the speakers music nonstop for almost a week, the sound eventually transitioned from too crisp to a more relaxed presentation that was much easier on the ears. At first, I listened to a pair of towers alone, and then later introduced the Dynamo 1500X for subwoofer-enhanced stereo. My final step was to whisk the whole kit over to my home theater, where a second pair of ESL X towers served as surrounds in a 5.1 system.
Like other MartinLogans I've used, the ESL X proved mostly unfussy about placement. Electrostatics have a dipole radiation pattern in which sound emerges from both the front and back, so they shouldn't be pushed right up against a wall. I positioned the speakers about 2 feet out from the front wall and 11 feet apart, toed them in slightly toward the center seat on my couch, and got a well-focused stereo image. Along with hooking up the usual speaker cables, each ESL X comes with its own low-voltage power supply that has to be connected to AC power. The power supply energizes the electrical grid in which the diaphragm is sandwiched. That's nothing new for electrostatics, but the need to run an extra power cord to every speaker may be a deterrent for some. The 1500X, meanwhile, ended up about 1 foot out either way from the room's left corner, where it sounded, well, not great.