Marten Coltrane Supreme Speaker System
I'm constantly amazed at the number and variety of super-high-end speakers out there. Among the many manufacturers I'd never heard of before is
Marten
, a Swedish maker whose flagship is the magnificent Coltrane Supreme.
Each channel is served by two towers—one for the bass and the other for the rest of the sonic spectrum. Standing nearly six feet tall and tipping the scale at just under 200 pounds, the bass tower incorporates six 10-inch ceramic drivers in a sealed cabinet to reproduce frequencies from 15 to 100Hz (-3dB). The slightly smaller main tower includes four 7-inch ceramic woofers, one 7-inch ceramic low-mid driver, the world's first 2-inch diamond midrange, and a ¾-inch diamond tweeter to encompass the range from 90Hz to 100kHz (±1.5dB). The crossover between the towers is a fully balanced, active, fourth-order design with digital room correction below 70Hz.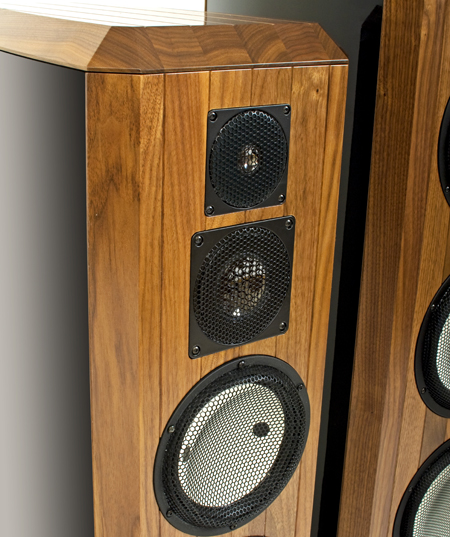 According to Marten's website, most high-end speakers are designed to be placed well away from walls, but this is often impractical in real rooms. So the company designs its speakers to be placed near the back wall and, to a certain extent, the side walls, using reflections to amplify the bass.
And the price? $350,000/pair, for which I would expect the Coltrane Supreme to sound spectacular. As Michael Fremer concluded in his review of its smaller sibling for Stereophile, "The Coltrane is the real McCoy. I have a Jones for it."