Making Hi-Res Audio Wireless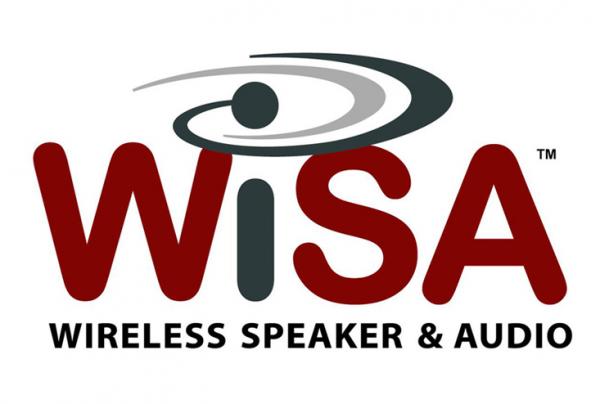 15 Minutes with WiSA President Tony Ostrom
The daggers (okay, beans) were flying around the room, whizzing by my head as they traversed the room—front to back, side to side, corner to corner. I flinched. More than once. It was a convincing demo of fast-moving sound placement, courtesy of the "Echo Game" drum/dance scene in the House of Flying Daggers. (If you've seen the 2004 movie, you know what I'm talking about.) The 7.1-channel reference system, still in prototype form, did a remarkable job of putting me in the middle of the action. Even more impressive, all of the speakers were wireless. I've never forgotten that demo but I haven't heard much lately about the Wireless Speaker & Audio (WiSA) technology behind it, so I reached out to Tony Ostrom, who took over as president of the WiSA Association last August, for an update.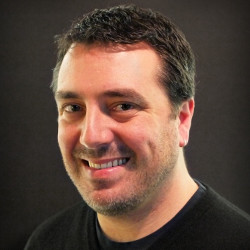 S&V: You joined WiSA last August. Tell us a about your background and what attracted you to the Association.
Tony Ostrom: I've been in the Consumer Electronics industry for over 22 years concentrating on product development, marketing, brand strategy, and business development. My focus has commonly been on bringing solutions that involve innovation and new technology to market. I recognized the true size of the opportunity that WiSA brought to home audio and home theater while spearheading the development of one of the first WiSA-certified systems, which made me want to play a larger role in the initiative.
S&V: Can you provide a brief history/overview of WiSA technology and the organization behind it?
Ostrom: The WiSA Association is an industry group that was created to make the home theater experience better by standardizing and promoting high-definition wireless audio while assuring interoperability between wireless speakers and components. WiSA technology enables wireless multichannel transmission of low-latency, high-definition audio, which makes it ideal for home theater systems.
In today's world, simplicity is common and therefore expected. Yet, home theater systems require a myriad of wires and are often complicated to connect and install, which compromises the quality of the overall experience. We have an opportunity to make it extremely simple to build an exceptional home theater experience, and to do so without compromising performance.
S&V: From a technology point of view, what advantages does the WiSA standard provide over other wireless platforms, and why is it the best choice to transmit 24-bit uncompressed high-res audio?
Ostrom: Because we're talking about home theater, four components of the technology become extremely important: audio latency, speaker synchronization, signal fidelity, signal robustness, and dependability.
Latency is the difference in time between the video and the audio signals. Too much latency causes lip-synch issues, which disrupts the home theater experience. It's common to have a latency of 50 to 150 milliseconds (ms) in today's wireless audio systems, but in a WiSA-based wireless system latency is no greater than 5.1 ms—and can be as low as 2.6 ms—which effectively rules out lip-synch issues. Likewise, synchronization across all of the speakers is less than 2 microseconds (µs), which means latency is virtually nonexistent.
WiSA technology also enables a 24-bit/96-kHz audio—the highest quality eight-channel signal a Blu-ray Disc is capable of storing—to be transmitted wirelessly. Unlike other wireless systems, WiSA operates in the U-NII (Unlicensed National Information Infrastructure) 5.1 – 5.8 GHz bands to ensure a signal that is robust and dependable with zero loss in fidelity. The system supports up to 24 non-overlapping channels—including DFS channels—which avoids interference by always providing a clear channel for transmission. Additionally, WiSA employs proprietary audio-recovery algorithms, including forward error correction and concealment, to preserve the integrity of the 24-bit audio stream while providing an exceptionally high quality of service.
S&V: WiSA was formed in 2011 and has around 30 member companies. How many WiSA-compliant products are on the market today?
Ostrom: The first few years were spent integrating the idea of wireless home theater products into product roadmaps and the first products launched in 2014. There are five brands with WiSA-based home theater systems in the field today, including 15 unique speaker models, and about 20 projects are in the works for launch in the coming year, including more transmitting solutions for specific speaker brands.
We also recently established a partnership with a major TV brand to ensure that a large number of its TVs are able to transmit high-resolution audio to WiSA-certified speakers via a USB accessory connected to the rear of the TV.
S&V: Are you happy with the support the Association has received from the AV industry over the past 5 or so years?
Ostrom: Yes. As with most new technologies, there has been a period of investigation, testing, and integration into the roadmaps of many brands and manufacturers. The systems in the market have been received very well. Additionally, several key retailers are now allocating precious floor space to WiSA-certified wireless home theater solutions. These are all great signs for the future of wireless home theater.
S&V: Tell us about the WiSA Compliance Test specification and certification program—how it works, who administers it, and so on.
Ostrom: The core purpose of the Association is to ensure and promote interoperability between wireless home theater components. The WiSA specification defines the criteria that a component must meet to be certified and to properly connect to other WiSA devices. Two testing houses are well-versed in the specification and available to provide testing services to brands and manufacturers.
The process is simple and quick. It involves declaring the product to be tested and then sending it to one of the testing houses where engineers run wireless performance tests to ensure the product meets WiSA quality and transmission requirements. Components that pass receive a certificate and permission to use the WiSA logo under the terms in our agreement.
Most of the WiSA systems created to date have been 5.1 and 7.1 solutions but one of the benefits of the technology is its scalability. In light of that, we will be adding a level of certification for designing low-cost 2.0 and 2.1 systems.
S&V: What is WiSA's pitch to the consumer? The Association strikes me as a sort of Good Housekeeping Seal for high-definition wireless audio systems. Is that accurate?
Ostrom: Yes, it is certainly a seal of approval. Devices with the WiSA logo are guaranteed to deliver high-definition wireless audio with zero install hassle and are complete interoperability. WiSA devices do not require professional installation—they just work when connected to a power outlet and consumers can choose any brand of WiSA speakers to gradually build a system over time—moving from, say, a basic 2.0-channel audio system to a 7.1-channel home theater system without adding complexity.
S&V: What is the biggest challenge WiSA faces today?
Ostrom: The next step in our process is to gain momentum with retailers and convey the benefits of WiSA to the end-user. This is somewhat of a natural progression as more systems are displayed and demonstrated at key retailers, but we are committed to accelerate the process by helping our partners effectively communicate the benefits of interoperable, high definition, wireless home theater.
S&V: What is the Association planning to focus on in 2017?
Ostrom: The plan for 2017 is to bring certified products into the public eye. We are leading this charge with key retailer placements and demonstrations, great performing systems from several brands and, as noted earlier, a large number of top-tier televisions that are able to transmit high-definition audio through a WiSA-certified USB accessory.
S&V: Looking ahead to the future, where will multichannel wireless technology be five years from now? And what about wireless power—how long before we see truly wireless home theater speakers?
Ostrom: Wireless home theater will contribute greatly to the growth of the category over the next five years and beyond. I envision a future in which every multimedia device has the ability to broadcast high-definition, multichannel audio to multiple speakers throughout a room and even an entire home.
The recent trend of whole-house audio will continue to grow and consumers will create one or multiple rooms of true home theater audio within the multiroom ecosystem. It is also likely that most or all of the speakers in the smart home will be able to change their identity on the fly and adapt to multiple use cases.
Improved designs will also facilitate seamless integration into multiple locations within a home. Battery-powered solutions and even wireless charging could play a significant role in turning the smart home of the future into a seamless multimedia experience involving both high definition video and audio.