Lansche Speakers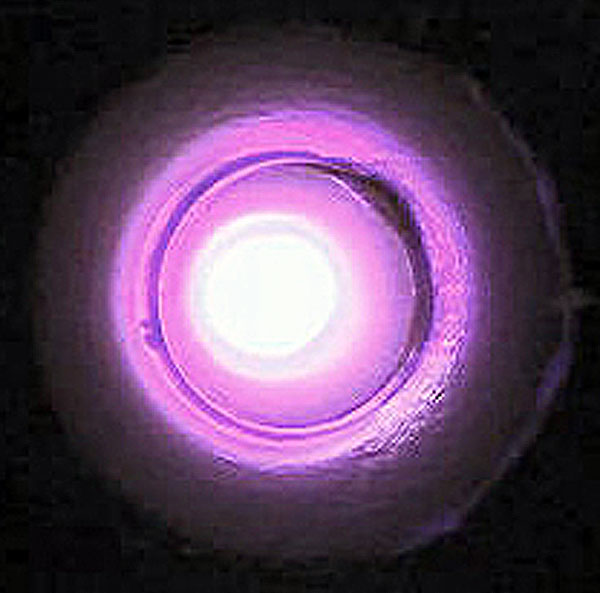 I had not heard of German high-end speaker maker Lansche Audio until I received a press release announcing that Aaudio Imports is now the US distributor for its products. First to be available in this country are four very expensive models that all feature Lansche's Corona Plasma Tweeter.
The Corona Plasma Tweeter has no physical diaphragm at all. Instead, a high-voltage arc is established between a small circular electrode within the tweeter's combustion chamber and another circular electrode outside the chamber. In a process called corona discharge, the arc ionizes the air within the chamber, forming a gas called a plasma (as seen in the photo at the top of this blog), which responds to the musical signal modulating the arc current. This causes nearby air molecules to vibrate in response, much like lightning causes thunder. The tweeter has virtually zero mass and can easily reproduce extremely high frequencies with no resonances, break-up modes, or other bugaboos that can plague conventional tweeters.
Least expensive in Aaudio's Lansche lineup is the No.3. a 2-way speaker with a plasma tweeter and one 8-inch paper-cone woofer in a ported enclosure. The frequency range extends from 40Hz to 150kHz with 91dB/W/m sensitivity, and the price tag is $25,000 to $30,000/pair depending on the finish you select.
Next up the food chain is the No.5 3-way model with a plasma tweeter, one 3-inch dome midrange, and two 8-inch fiberglass/polyester, ported woofers, which drops the low end to 30Hz. Prices range from $35,000 to 40,000/pair depending on finish.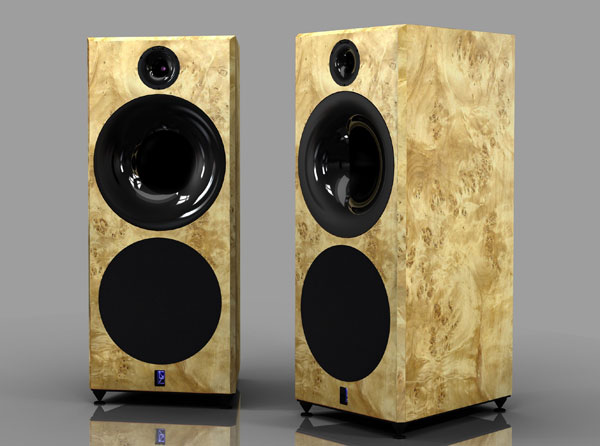 The Cubus adds a new element to the mix—a 2-inch compression driver in a 20-inch horn situated between a plasma tweeter and an 18-inch composite-coated paper-cone, ported woofer. The frequency response is the same as the No. 5—30Hz to 150kHz—but the sensitivity is higher at 95dB/W/m, possibly due to the horn. And the price? $80,000/pair.
At the top of the totem pole is the No.8.1, a 3-way design standing six and a half feet tall with a plasma tweeter in the center flanked by two 3-inch fabric-dome midranges and two 10-inch sealed woofers. Bringing up the bottom are two 15-inch aluminum, ported subwoofers powered by two 450-watt class-AB amps. The result is a frequency range extending from 16Hz to 150kHz with a sensitivity of 95dB/W/m—and that's without a horn—all for $187,000/pair.
As I said, these are very expensive speakers, but they embody very sophisticated technology. Does that translate into very exceptional sound? I hope to find out some day.