Kaleidescape Simplifies Disc-to-Digital Conversion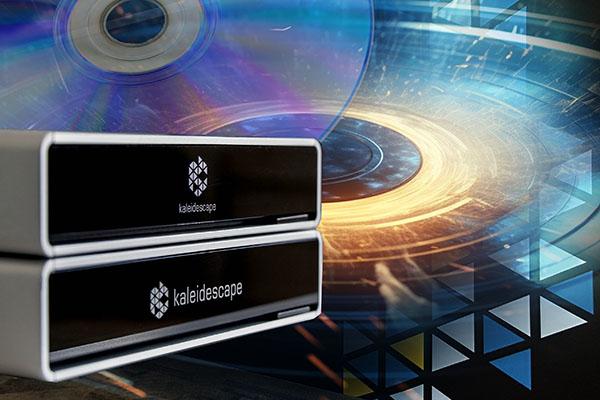 For eight months, I've had a Kaleidescape
Strato-C
and
48TB Terra server
in my system and the user experience has been outstanding. At the time my
initial review
posted many readers argued that the system offered poor value compared to ripping discs onto local storage solutions and playing them through an Nvidia Shield or similar front-end device.
Like many things in life, DIY is a double-edged sword. The DIY route will save you money, but some people don't want the hassle or have the time to invest in learning how to do it on their own and would rather just plunk down their credit card and buy a plug-and-play solution. A fitting analogy is the choice between paying for an oil change service and performing it oneself; different individuals have different preferences.
In defense of Kaleidescape, they make no claims to be a bargain. Rather, they target a high-end clientele seeking premium products without considering the price. However, even these customers appreciate a good deal, which is where Kaleidescape's recent "Disc-to-Digital" program comes into play.
Previously, Kaleidescape offered a similar program with their discontinued Alto player, which is now difficult to find on the used market. However, with the new kOS 10.14.0 update, users no longer require an Alto player to convert physical discs into digital copies. By purchasing an external Blu-ray disc drive, customers can catalog their collections (DVD and Blu-ray only) and obtain discounted digital versions from the Kaleidescape Movie Store—often in 4K resolution!
The approved drives range in price from $125 up to $240 and include the following:
• Pioneer BDR-X13UBK
• ASUS BW-16-D1X-U
• OWC Mercury Pro x16 Blu-ray
• Buffalo BRXL-16U3
To convert your collection, simply connect the drive to your Strato player via USB and power both devices on. The Strato then enters "Recognition Mode," indicated by the front logo blinking three times. Insert a disc into the Blu-ray drive, and the Strato starts cataloging it—usually within 10 seconds for DVDs and 15 seconds for Blu-rays. After completion, the disc ejects, and the Strato reverts to "Recognition Mode."
I spent an hour cataloging 55 discs from my physical library, including both Blu-ray and DVD titles. I included DVDs to check their availability in the Movie Store, such as The Eagles' Hell Freezes Over. Of the 55 discs, 44 had upgrade options; unfortunately, some older DVD concert discs, like The Eagles' title, did not. The price to upgrade the catalog discs are all over the map depending on the studio and the resolution available. For example, Star Trek (2009) is a bargain with a cost of $3.14 for Blu-ray and $4.92 for HDR versus $14.99 if you were to purchase it on its own.
Sadly, some studios, like Disney, offer little discount at all. Star Wars: A New Hope in 4K is $19.99 and the Disc-to-Digital price is $17.47—no thanks. The same can be said of all of my cataloged concert videos. For example, the 1080p version of The Eagles Farewell 1 Tour: Live from Melbourne is $19.99 with the Disc-to-Digital price coming in at $16.53. I'll keep these more expensive options in the Digital Offers section of the Store in hopes there's a more wallet-friendly price in the future.
The Disc-to-Digital program is a great addition to the Kaleidescape ecosystem. Adding an external Blu-ray drive is relatively cheap and the process of converting discs is simple and easy. I purchased 13 upgrades for approximately $60, adding titles from my physical collection to my digital library. I plan to add more once my Xfinity data cap resets next month. If your ISP has a similar cap, be sure to keep an eye on it when converting discs because 4K downloads generally exceed 60GB each and it doesn't take long to run out of data.