Installations: Heartbreak Home Theater Page 5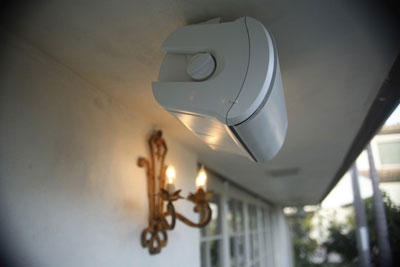 But the installer was reluctant to give up the source code that would've allowed them to add the new gear. Melinda tells the tale: "I didn't want the installer to come in and do anything else, because he'd been just so defensive about everything and difficult to deal with. So he said, 'No, you can't have the source code.' That's one thing your readers should know. Buyer beware: Negotiate for the source code before you start the job. Otherwise, you're beholden to these guys. If you don't have the code and you want to add something to your system - and the installer goes out of business or moves away or whatever - you can't do it without somebody else having to rewrite the entire system."
It ended up being cheaper to pay the installer to come in and add Sonos as a source to the system than it would have to buy the code.
The multiroom audio system has gone from being a living nightmare to simplicity itself. A Sonos ZonePlayer 80 in the main gear stack allows the Farrellys to listen to any of their 50,000 songs (stored on a 1-terabyte G-Technology G-Raid drive) through any of the existing audio zones. ZonePlayer 100 modules in Pete's office and one of their children's bedrooms, hooked up to Sonos desktop speakers, bring those spaces into the network as well.
"I'm happy I didn't get the server that the installer wanted us to buy, because I love the Sonos," says Melinda. "It gives me everything in one piece, and it integrates well with the existing system. It's a two-step process now: When I go to the touchscreen, I select my room and select Sonos as my source, and then I go to my Sonos controller. It's way better than what we had."
Pete agrees: "Sonos is fantastic. It's very simple - you just push a button. And the company has extremely good customer service. I would definitely go to them again."
Adds Melinda: "I love the idea that you have this little wireless controller that you can take wherever you want, and it gives you your whole music library plus Rhapsody and Pandora. I've never had any problem turning it on, getting it to work, turning it off. And it's got amazing scrolling capabilities." (FYI: Sonos has since started streaming Sirius satellite radio as well.)
LATEST VIDEO