How Do I Get Dolby 5.1 from My TV's Streaming Apps to My Old Receiver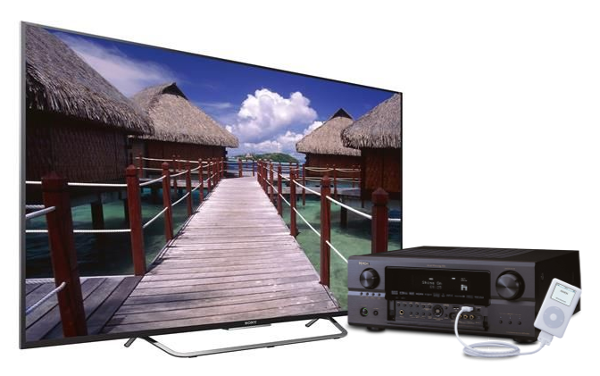 Q
I'm using the built-in apps on my Sony XBR-55X850C TV for video streaming. The set's optical digital audio output is connected to an older Denon AVR-4306 receiver. My problem is that I only get Dolby Digital 5.1 sound from the TV's Netflix app; no other app (HBO Now/Go, Sony Crackle, Hulu, or Disney+) provides DD 5.1. After much internet research, I suspect that it has something to do with either the Denon's lack of HDMI ARC capability, or the use of Dolby Digital Plus by the streaming services. However, I understand that Netflix also uses DD Plus. I performed a very recent software upgrade on the Sony, but to no avail. My local AV shop suggested using another streaming device or upgrading to a high-quality optical cable. Any advice or suggestions? I don't want to upgrade the receiver at present. —
Ken Ashlock, Colorado Springs, CO
A As you've probably discovered while poking around the internet, an issue with pairing older AV receivers (the Denon AVR-4306 dates back to 2005) with a new smart TV like your Sony XBR-55X850C is that the higher-quality Dolby Digital Plus format offered by some streaming apps requires an HDMI ARC connection from the TV. (ARC, or Audio Return Channel, first saw life as an HDMI feature starting with version 1.4, which was released in 2009.)
Optical digital connections do not support DD Plus. And only in select cases will audio from the TV's streaming apps be converted for regular Dolby Digital 5.1 output over the set's optical digital audio output — it all depends on the app and the make of the TV. That's why you're getting 5.1 audio from Netflix with the Sony, while other apps such as HBO Now and Hulu, both of which do actually support Dolby Digital Plus, are arriving in DD 2.0 format.
You made the right first step by updating your TV's software since smart TV apps typically get regular upgrades. Buying a new, better-quality optical digital cable is not the answer to the problem (see above statement about DD Plus requiring an HDMI connection). And since your Denon receiver features older HDMI connections and doesn't support Dolby Digital Plus, an external streamer like those from Apple, Roku, or Amazon also won't provide a sure-fire answer to your 5.1 audio problem.
Also, if you're interested in taking advantage of video features like 4K and high dynamic range, you should also be aware that the HDMI version found in receivers from 2005 doesn't support 4K/HDR or the HDCP 2.2 content protection that 4K Ultra HD playback requires, so you won't be able to use the Denon to switch those sources. It really might be time to upgrade that old receiver!