How Do I Get the Best Picture and Sound From an Apple TV 4K?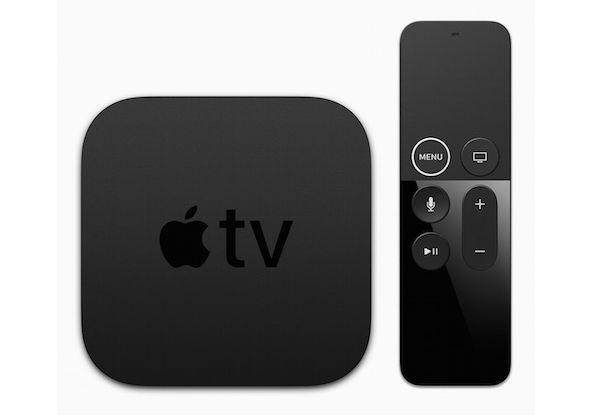 Got a tech question for Sound & Vision? Email us at AskSandV@gmail.com
Q I just bought the new Apple TV 4K streaming box and am wondering how to get the best picture and sound from it. My system consists of an LG OLED Ultra HDTV and a Marantz SR7010 receiver. Should I route the signal from the box through my Marantz receiver via HDMI, or connect it directly to the TV? —Mike Franchek
A I would connect the Apple TV 4K directly to your TV — for now. Here's why.
One of the key features of the new Apple TV 4K is its support for Dolby Vision high dynamic range (HDR) video. Since your LG OLED supports Dolby Vision (presuming it's a newer Ultra HDTV model), the Apple TV 4K should automatically detect that capability and send signals to the TV in the Dolby Vision format. Here's the rub: while your Marantz SR7010 receiver has HDMI 2.0a connections that are capable of passing signals in the HDR10 high dynamic range (HDR) format, it isn't Dolby Vision-compatible. Marantz has announced a firmware update to change that situation, but it won't be available for the SR7010 until at least 2018.
Your Marantz receiver may not be Dolby Vision-compatible (yet), but it does support the Dolby Atmos object-based soundtrack format. Unfortunately, the new Apple TV 4K does not! For that reason, it won't be a loss to route surround sound audio back to the receiver via an HDMI ARC (Audio Return Channel) link when the Apple TV 4K is connected directly to the LG. Downsides? Depending on your TV (and 2016 and earlier LG OLED models are reportedly on the list), sound quality will be limited to regular Dolby Digital when using an HDMI ARC connection, instead of the higher-quality Dolby Digital Plus format offered by many streaming services.
Of course, you could always run the Apple TV 4K's output through your Marantz receiver. The catch there would be no Dolby Vision, though you would still be able to watch programs in the HDR10 high dynamic range format. One upside: the Apple TV 4K supports Dolby Digital Plus, so you'd at least get a sound quality boost.