How Do I Convert S-video Signals to Component Video?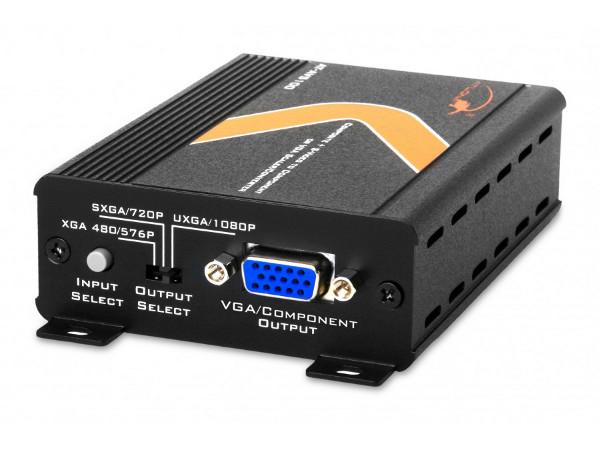 Got a tech question for Sound & Vision? Email us at AskSandV@gmail.com
Q Is it possible to convert S-video signals to component video? If so, where can I find a conversion device? —Richard S. Hubina / via e-mail
AI'm not surprised to see this question pop up: Up until a few years ago, S-video inputs were common on AV receivers and HDTVs, but few (if any) new models feature legacy S-video jacks. First, a bit of history. An S-video connection carries the color and brightness information in standard-def video signals on separate wires. When they first appeared on consumer video gear, S-video offered a potential picture-quality boost over a composite-video link, which combines color and brightness information and conveys it over a single wire. S-video can't provide the same increase in color resolution as component video connections (which arrived later with the onset of the DVD format), but it does have the benefit of minimizing a video artifact called dot crawl that results from inadequate filtering of the color and brightness portions of the composite-video signal on the TV end. History lesson concluded. Now back to your question.
Atlona makes a relatively inexpensive (around $140) video converter called the AT-AVS100 that converts S-video signals to a component-video format and can also scale signals up to 1080p resolution. For another 100 bucks, you can instead buy the company's AT-HD520, which converts S-video signals for output over HDMI. In either case, I wouldn't have high expectations for picture quality: The conversion from S-video to component video can't make up for the necessarily limited resolution of a legacy baseband video source—be it a VHS or S-VHS tape or even laserdisc.
LATEST VIDEO