How to Choose a Media Player/Streamer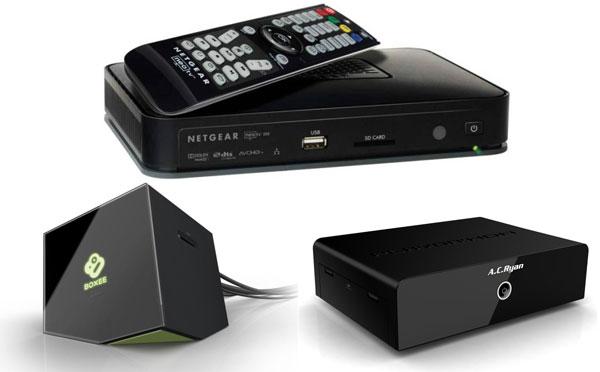 There is a growing number of media players, media streamers, and other devices that can access Netflix, Hulu, and your own saved media to watch on your TV. The first step in deciding which one to buy is to know why you want it. Do you only want to stream video and music from the Internet? Do you want to watch Netflix or Hulu, or do you like to find unique videos and video podcasts? Have you saved music, photos, and/or videos on your computer that you want to stream to your TV?
Media players are often called media streamers, but I make a distinction between the two. A media player connects to your home network to play movies you have saved on computers and hard drives, which act as media servers. "Media player" is a DLNA (Digital Living Network Alliance) certification indicating that the device will communicate with and play the files from a DLNA-certified media server. With a few exceptions, most media players can also connect to online services in addition to playing your own media files.
A media streamer connects to online services and may or may not play your saved media files. Those that can play your own files have an app that connects to the media library on your computer—and with some fancy setup work, it can connect to external hard drives and network-attached storage (NAS) drives as well. However, media streamers often are not DLNA certified.
You can quote me on this distinction, but there is little agreement or consistency in whether a device is called a media player or a media streamer.
So what's the best way to watch movies and TV shows, listen to music, or play slideshows from online sources or your own stored media files on your home-theater system? Which device should you buy? Or, should you simply get a new TV or other component with streaming services built in?
Before you buy, consider the following:
1. Ease of Use vs. Customization and Features: If you have family members who are nervous tech users, there are media players and streamers with simple menus and basic remote controls that are relatively easy to use.
The Roku box is probably one of the simplest media streamers to set up and navigate.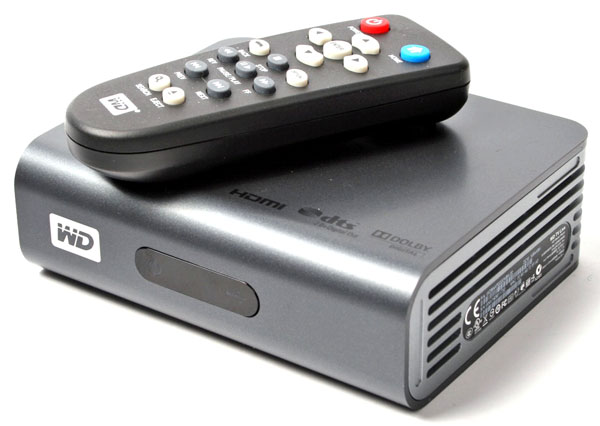 The WD TV Live has large icons and simple menus, making it a good choice for novice users.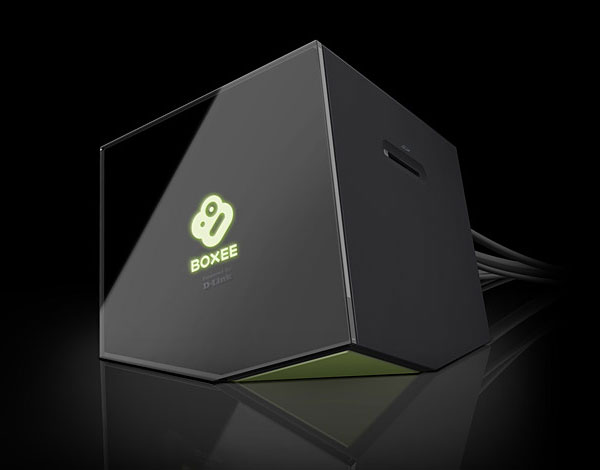 Other media streamers like the Boxee Box are full-featured yet have a long learning curve. The Boxee has an extensive ability to search, get recommendations from other users, and share what you are watching with others in your social-media universe, plus it has a massive index of "channels" and "apps." Those features fill the screen and can confuse a novice or timid user.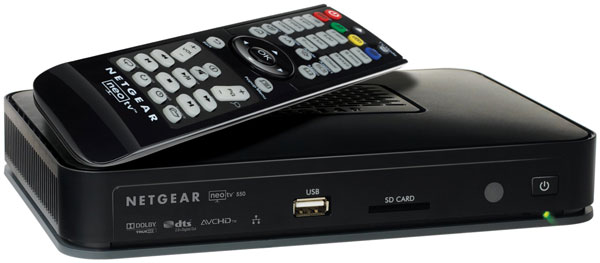 One media player that offers customization is Netgear's NeoTV 550. Able to handle most any file format, I would recommend this player for advanced users because the menu navigation and lack of automation can be quite confusing for other family members. (We reviewed the NeoTV 200 here.)
2. Streaming Online Services vs. Downloaded Media Libraries: If your main interest is connecting to Netflix, Hulu, Vudu, Amazon, and other video services, or to play music from Pandora, Rhapsody, MOG, or Spotify, look for a media streamer with the online services that interest you. Some manufacturers call online streaming services "online streaming partners," "apps," "channels," or simply "services." While there will be a list on the streamer's packaging, firmware updates often add new services. Be sure to check the manufacturer's website if you don't see the service you want.
The Roku box may be great for online streaming, but you need special media-server software on your computer, or to connect a USB drive to the Roku box, in order to play your downloaded files.
The WD TV Live is a good balance. It can stream from Netflix, Hulu, and Vudu, and it's simple to play your downloaded media files and photo slideshows. It is also easy for most family members to understand.
The Boxee Box is able to find files on your home network, organize them by whether they are TV shows or movies, and find cover art and data for them. There is a wealth of online streaming opportunities, including Netflix and Vudu.
The Netgear NeoTV 550 will play almost any of your saved media files, but it provides no online streaming.
3. Storing Media on your Media Player: If you are running out of storage and want to move your media libraries off of your computer, you might look for a media player that has built-in memory or can connect to an external USB hard drive. By copying your media files to the player or hard drive, your computer needn't be powered on to access your videos, music, and photos. Plus, you won't have a problem with WiFi interference and video stopping/buffering.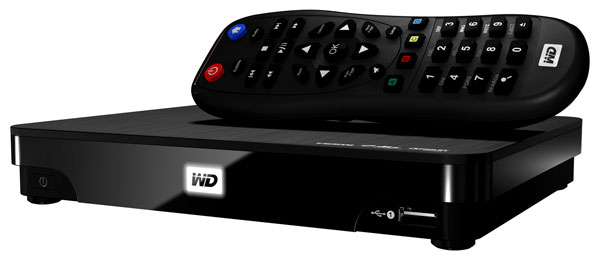 The WD TV Live Hub has a 1 terabyte (TB) hard drive. You can copy files to the WD TV Live Hub to save your media in a centralized location, where it can be accessed by all computers and other media players connected to your home network.
4. Compatibility with Your Saved Files' Formats: Most players can handle a wide variety of file formats, including iTunes music, and many types of video file formats. You can tell the file format of your media by the letters to the right of the "." (e.g., JPEG, M4A, AVI, and so forth). Always check the specs on a media player to be sure it can play the types of files you have in your libraries.
Advanced users who want a media player that can handle file types like MKV and Blu-ray may want a media player like Netgear's NeoTV 550.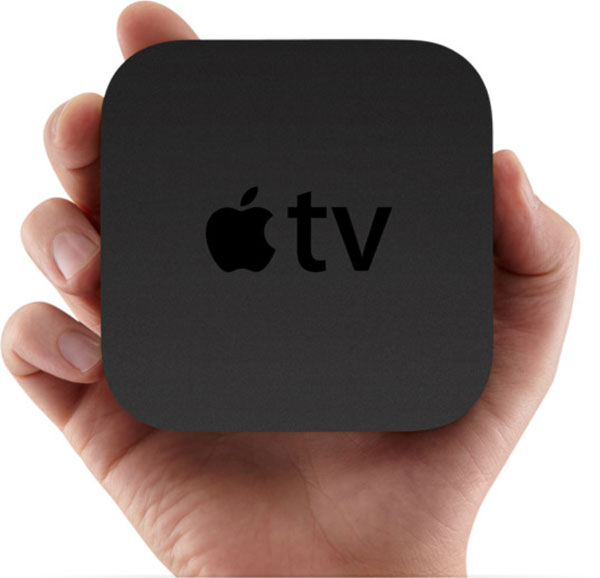 5. What about Apple TV? If you have an iPhone 4s, iPad 2 or newer, or a Mac computer, consider an Apple TV media streamer. The Apple TV is easy to understand for iOS users, and while its online streaming services heavily lean on renting or buying videos from iTunes, you have more streaming options with an iPhone 4s or iPad 2. For devices older than the iPhone 4s and iPad 2, you can use AirPlay to stream from a compatible app on your device to the Apple TV.
With the iPhone 4s, iPad 2, or newer devices, you can turn on "mirroring" so that anything you are watching on your iPad can be seen on your Apple TV. However, these files undergo a lot of compression to make them smaller, because they don't need to be as good quality on a 10-inch screen as they do on a 55-inch screen. If you expect to be a heavy Hulu or Vudu user, opt for another media player.
6. Standalone Media Player vs. TV with Built-in Media Player: Many so-called "smart" TVs, connected Blu-ray players, and even video-game consoles come with streaming and local-media playback abilities. Even the Dish Hopper satellite receiver can stream Pandora. Should you buy a smart TV or component with a built-in streamer/player, or do you want a standalone device?
There are benefits to the all-in-one scenario. The video doesn't have to go through one more quality-degrading step to reach the TV. And TVs are getting more apps and partners as they get firmware upgrades. On the other hand, media players have become so small that they are easily moved from room to room, and they can be packed in briefcase to take with you while traveling.
Should you buy a media streamer/player, or will media-playing features be built into your next TV or home-theater component? Prices for media streamers have dropped big time—there are models available for under $50. If you are in the market for a TV, Blu-ray player, or video-game console, look for one that can stream media from the services you want. Samsung TVs may be the best at finding media on your home network as well as offering popular streaming online services and a growing number of apps. Indeed, the best media player to buy may be your next TV.