How Can I Connect an iPhone to an Old AV Receiver?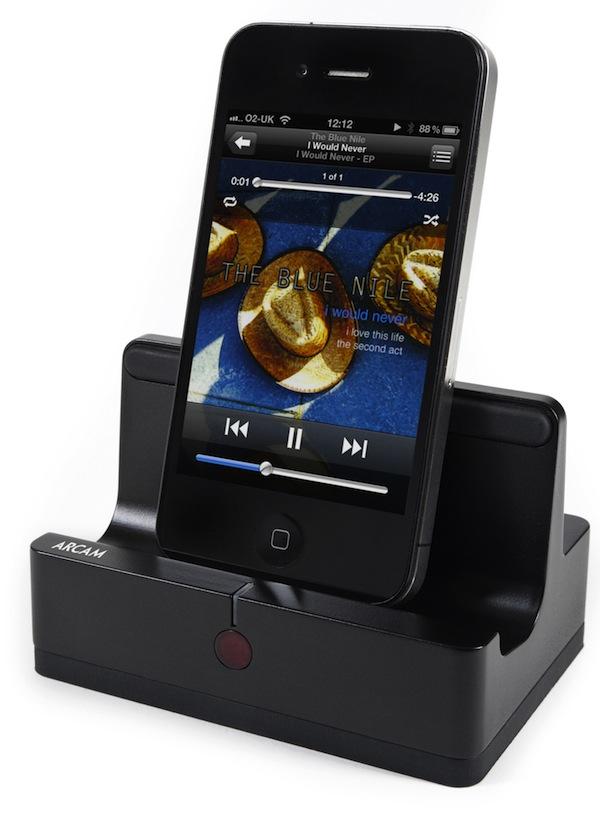 Got a tech question for Sound & Vision? Email us at AskSandV@gmail.com
  Q Can you recommend an affordable device to connect an iPhone or iPod to an old AV receiver and still get good sound? — Stan Reed 
  A If you had you asked this question a few years ago, there would have been a bunch of high-quality iPod/iPhone docks I could recommend that do precisely what you're looking for. Here's what I mean by high-quality: The dock would bypass the iPod/iPhone's digital-to-analog converter and feed audio data directly to its own built-in DAC for output via an analog stereo connection, or route it from a digital output to an external DAC (such as the one in your receiver).
  The pool of such devices right now is much more limited, though they do exist. Affordable? That's another story. You can find Arcam's rSeries drDock and rDock-uni (both $299) at Crutchfield.com. The difference between the two is that the drDock has a 30-pin connector for plugging in an iPod or iPhone (up to model 4s), while the rDock-uni has a Lightning connector for use with newer iPhones (5 and 5c) and iPods (7th-gen Nano and 5th-gen Touch).
  If you're using an iPhone or iPod Touch, another option would be to go wireless using Bluetooth. Mass Fidelity's Relay ($249) is a high-quality Bluetooth DAC that can output either an analog stereo or digital signal. And if your receiver isn't so old that it lacks HDMI or optical digital inputs, one more wireless option would be to hook up an Apple TV box and use Airplay to stream uncompressed audio to it from your iPhone.
LATEST VIDEO