How Can I Avoid Turning Up the Volume to Hear Movie Dialogue?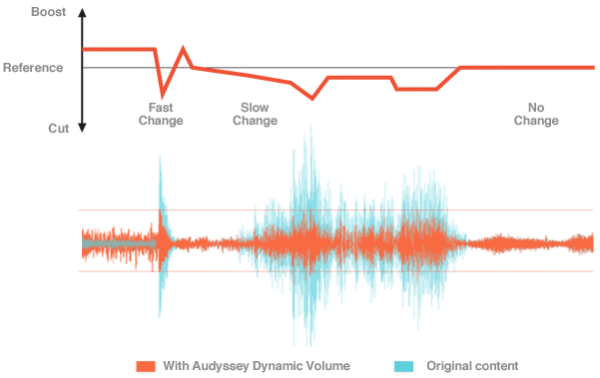 Got a tech question for Sound & Vision? Email us at AskSandV@gmail.com
Q When watching a movie, I often have to turn the volume up to hear the dialogue but then find that the action scenes are too loud and have to turn it down again. My speakers are all from the same product line, so I know they are meant to play well together. I also use the automatic room correction on my Pioneer VSX-914-K AV receiver to adjust levels and distances for the speakers. Is the volume issue due to the way movies are mixed these days? —Ricky Meadows / via e-mail Ricky Meadows / via e-mail
A The majority of movie soundtrack mixes are focused on maintaining clear dialogue. Even loud explosions and other effects in action films shouldn't do anything to take away from dialogue intelligibility. In some situations, however, music and effects in soundtracks with wide dynamics might come off as overly aggressive. In this case, if you are listening to Dolby Digital or DTS source material, you should turn on the receiver's Dynamic Range Control (DRC) function. This setting, which usually has low, medium, and high presets, lets your AVR maintain consistency of the overall volume level when watching movies by boosting low-level elements in the soundtrack and taming the louder ones.
Many recent AVRs also include more sophisticated volume compensation schemes such as Dolby Volume, THX Loudness Plus, or Audyssey Dynamic Volume, so you may want to consider a receiver upgrade at some point. With any form of volume compensation, you won't get to experience the soundtrack's full impact, but it will let you watch movies late at night without disturbing others in the home.
Along with experimenting with your receiver's DRC settings, I'd also recommend that you manually check that the speaker levels dialed in by its automatic calibration feature are correct. You'll need to use an SPL meter to do this—you can buy a handheld one for under $50 from RadioShack (tip: set it for Slow Response and C-weighting), though there are also a few inexpensive and reasonably accurate smartphone apps that will do the job. Turn on the receiver's manual level-calibration function and cycle through the test tones, measuring the relative decibel level for each speaker. The output of the front and surround speakers should be closely matched. If that's not the case, and one or more speakers measure notably louder than the others, you should tweak the output for all speakers until the levels are balanced.