How Can I Add CD-Quality Streaming to My Old AVR?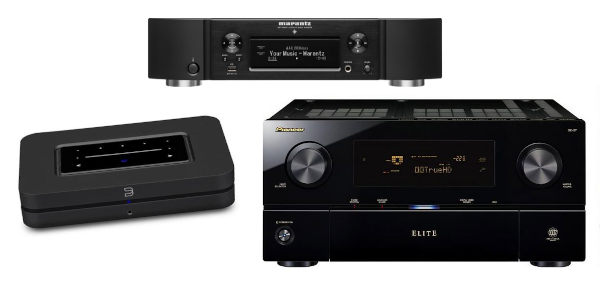 Got a tech question for Sound & Vision? Email us at AskSandV@gmail.com
Q I am interested in listening to music from Spotify using my older Pioneer Elite SC-07 A/V receiver. I tried connecting my smart TV to the receiver via an optical digital connection and then streaming using the TV's built-in Spotify app, but was disappointed with the sound quality. Will adding a network media player like the Marantz NA6006 to my system and using that to stream Spotify provide the CD-quality fidelity I am after? —Rob Pileski, Burlington, WI
A Adding a media server/streamer like the Marantz NA6006 (or a newer option like the $599 Bluesound Node) will bring both CD-quality and high-res audio streaming capability to your system. It will also add up-to-date features like Bluetooth and AirPlay 2 wireless streaming that your circa-2009 Pioneer Elite receiver lacks. Along with Spotify, you will gain access to lossless-quality music services like Tidal, and in the case of the Bluesound streamer, Qobuz plus Roon compatibility. The Marantz and the Bluesound both also use proprietary protocols for multiroom music streaming (HEOS on the Marantz, BluOS on the Bluesound), so you will be able to extend your system's reach and control everything via a smartphone app.
One thing to note about Spotify: that particular service is not CD-quality. Rather, Spotify uses lossy compression to stream albums and tracks, making it a lesser-quality option than other services like Tidal, Qobuz, Apple Music, and Amazon Music HD that stream at CD-quality using lossless compression, along with offering a high-res audio option (up to 24-bit/192kHz).
Click here for more expert advice on all things audio and video.