Horo WJE168 Turntable
And now for something completely different—a turntable shaped like a piano with a tonearm made from a violin bow. Italian maker Horo calls the WJE168—named in honor of jazz legend William J. (Bill) Evans—a "tunable turntable."
According to the Horo website, the WJE168 is "produced with the forms and materials of a lute maker...the arm is made from a violin bow, and the platter is constructed like a musical instrument."
The site goes on to say, "The vibrations created by the pickup while the record is playing are treated in a way that is similar to strings of a guitar, a piano, etc." There's even a guitar tuning peg mounted on the arm that is said to modify the sound according to the user's expectations, though there's no description of exactly what it does.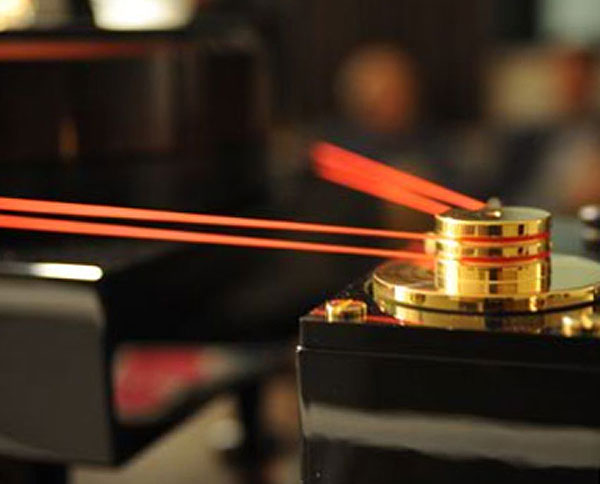 Like many high-end turntables, the belt-driven platter is powered by an outboard motor that is completely isolated from the main structure.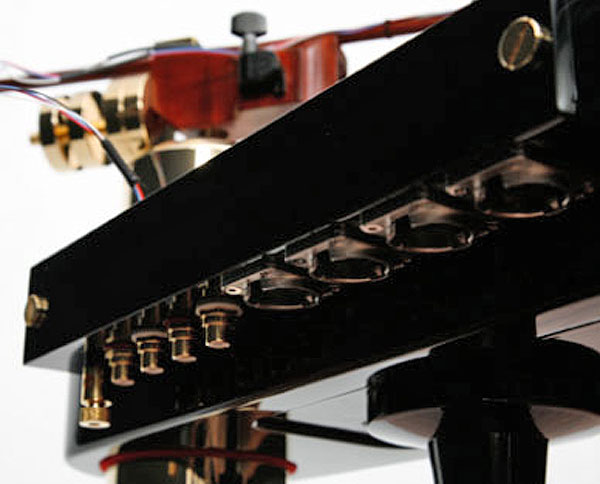 This photo shows a surprising number of connections for a turntable, including several RCA and XLR jacks, but I was unable to learn what they are. I was also unable to determine the exact retail price of the WJE168—the rep I communicated with said he would discuss it only with prospective customers. He did reveal that the starting price is in the tens of thousands of dollars, which isn't really surprising.