HDNet's Mark Cuban
The always-expressive entrepreneur speaks out on a doubling HD audience and idiots who shoot in NTSC.
For a great many guys, to know Mark Cuban is to envy him: The outspoken owner of the Dallas Mavericks is also the founder of the all-high-definition TV network, HDNet, which has since added his latest success, HDNet Movies, as well. Mark recently spoke to Home Theater about his newest offerings, the challenges and benefits of high-def, and an unusual prediction for the impending next-generation DVD format war.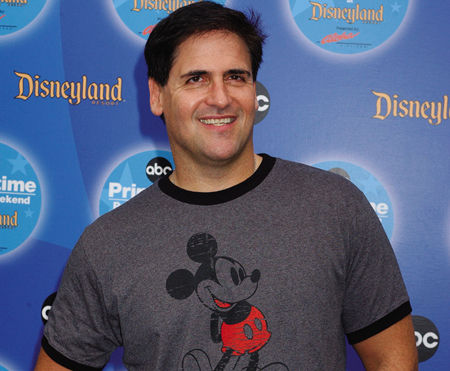 How important is original HD programming to the success of the format?
It comes down to great entertainment. All things being equal, people will give the benefit of the doubt to a show shot in HD, because the visual experience is more compelling. People who just bought an HDTV will watch HD channels more often for the first year or so, but, after that, they look for their favorite shows. The good news is, by being the HDTV "home page," HD networks like HDNet and HDNet Movies get viewers sampling their programs, and, if they are good, the people will come back. Shows and movies shot in HD will also have an advantage in the HD-DVD/Blu-ray/PC Media Center market: Users of these products will have an expectation of visual and sound quality, and shows shot in true HD will be able to provide that.
What movies do you have in production right now with HDNet movies?
Enron: The Smartest Guys in the Room by Alex Gibney premieres this spring. It was a Sundance entry. Over the Mountains: Two families from Pakistan are separated. One comes to the U.S. and experiences the American Dream; the other stays behind. The friend left behind becomes disillusioned and militant and volunteers to be smuggled to the U.S. and live with his former neighbor, now in New York City. His mission is to blow up a key target in New York. Quid Pro Quo: A reporter, paralyzed in a car wreck as a child, comes upon an underground group who wishes they were paralyzed and, although able-bodied, use wheelchairs and try to pass as disabled. A disturbing movie with tons of twists and turns.
Will all of these movies be released theatrically as well as on HDNet?
Yes, day and date. The plan is to have them premiere on HDNet Movies on the same Friday night they premiere in theaters.
Any names attached to them?
What I will say is that directors and big-name actors are loving the fact that we can green-light a movie in days and that we give them complete creative control and direct participation. So we are getting tons of pet projects from big names. Stay tuned!
So what's the trick to delivering news from around the world in high-def (with The World Report)?
Being persistent and having lots of HD equipment and smart people who can get anywhere and find ways to get the product back to us. We have had to have armored escorts in Iraq, bury equipment in the sand in the Middle East, and dodge bullets, but the results have been amazing. Seeing the news in 1080i and in surround sound is far different and more compelling than a talking head trying to explain what can't really be seen behind him.
What can you tell me about your original program, Higher Definition?
We have a great film critic, Robert Wilonsky, who has a unique sense of humor and sensibility about films. We don't put any limits on him, so Higher Definition can go in directions other shows can't, and Robert takes advantage of that.
And the new show, Art Mann Presents?
We know that a great percentage of our subscribers are male, ages 18 to 49. They want to see people doing crazy things, and there is no one better at that than Art Mann. The only bad side is that some of the shows have gotten so out of control that we have had to have "special showings" after midnight.
Jeez! Was it difficult to source enough equipment and technical personnel to create this sheer quantity of HD programming?
No, just expensive!
Are we at a point yet where creating HD programming can practically replace NTSC production?
Sure. The key is how much is already invested in NTSC equipment. If you are starting from scratch as a production company or network, you are an idiot to shoot in NTSC.
Is there a reason that high-definition works so well for sports?
In standard def, you have to pick one area of focus at a time. With widescreen and 1080i resolution, you don't need to move the camera as much or find single areas of focus.
How did the Smallville arrangement come about? And can we look forward to any other HDNet exclusives of familiar shows in high-def?
We have a great relationship with Warner Brothers, and we worked out a deal to get Smallville and share it with ABC Family. We get HD; they get SD. And, yes, we are in negotiation to get more big-name shows. Our goal won't be to get shows that were the highest rated, but shows that we really like and that were critically acclaimed. Andy Richter Controls the Universe is a great example of the type of shows we will be airing.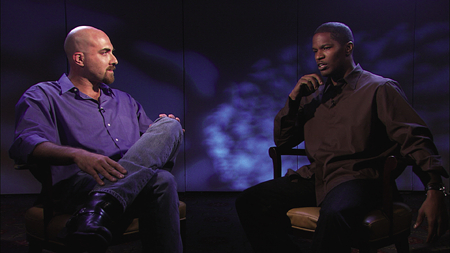 What would you say to people who dismiss HD programming as eye candy?
They aren't watching HDNet. The first year or two probably could be categorized that way, because of the shortage of content. Those days are long gone. One of the biggest issues that HDTV faces in general is that most people who write about it don't have it at home. If you don't have it, you can't appreciate it or understand it.
After years of The Spaghetti Method, you've thrown a lot of different types of programs out there. Which ones are sticking to the wall?
We had to have shows like Hogan's Heroes or Charlie's Angels or Square Pegs when we started because that is what we could find in HD, converted from film. Those days are over as well. We realize that our audience will be doubling every six months or so, so we still want to have variety. We want everyone to experience all that HDNet and HDNet Movies have to offer. We don't have to worry about ratings, just making our viewers happy.
So what's your take on the coming high-definition DVD format war? Have you chosen a side?
I hope it's a real mess. I hope there is a ton of confusion. That will be great for us. I know that's not a good thing for consumers, but it will create more opportunity for HDNet. Right now, and I think it's a huge mistake, broadcasters—whether it's over the air or cable/ satellite—are defining MPEG-2/19.4-megabytes-per-second quality as the standard. The thinking is that, as compression is adopted, there will be opportunity to use the compression to fit more channels into the existing amount of bandwidth. I think that's a mistake, for a couple reasons. Most important is that the quality of HDTV pictures is going to improve every single year. We are already seeing full 1,920-by-1080p HDTVs. At some point, the TV manufacturers are going to realize that the broadcast/cable/satellite pictures that are being transmitted don't do justice to the sets they are building. They are going to start pushing higher-resolution products to highlight their offerings. And home theater owners won't settle for anything less.
LATEST VIDEO