Grammys 2011: The Good, The Bad, and The Ugly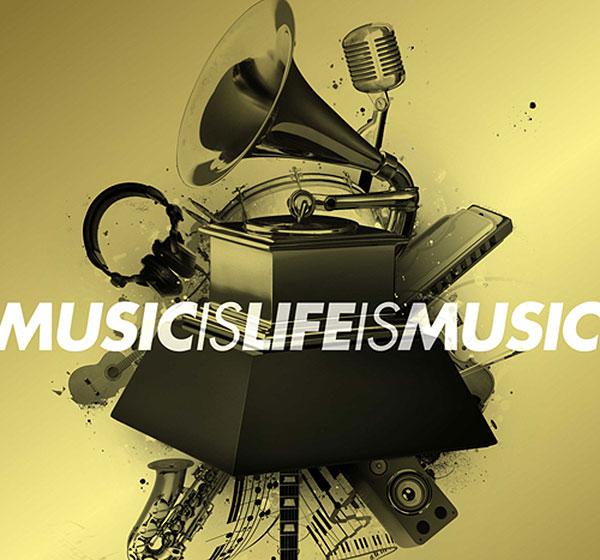 My favorite awards show of the year is the Grammys, because it's all about music and musicians, and except for the occasional backing track, all the performances are live. I've attended the show twice, but aside from the excitement of being with 20,000 of my closest friends at the Staples Center in downtown Los Angeles, I prefer to watch at home, where I can control the volume and see the performers up close in high-def.
This year, the show was held on Sunday, February 13, and I have to say I was disappointed overall, though there were a few worthwhile moments…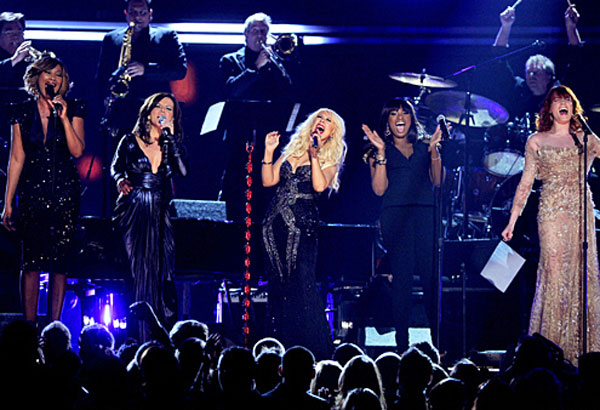 The show opened with a tribute to Aretha Franklin, who is recovering from a recent hospitalization. Singing a medley of Franklin's hits were Yolanda Adams, Martina McBride, Christina Aguilera, Jennifer Hudson, and Florence Welch (left to right in the photo above). I thought Hudson did the best job representing Franklin's soul and power; the others were quite lightweight by comparison. At least Aguilera didn't forget the words to "Ain't No Way!"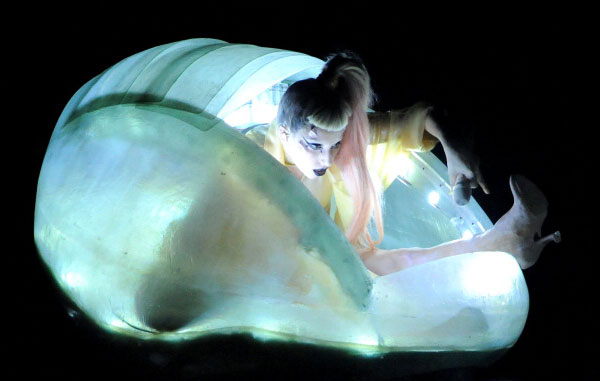 Always outrageous, Lady Gaga was carried onstage in a giant egg—in fact, she was carried down the red carpet in the same conveyance. I enjoyed her performance of "Born This Way," which featured complex and well-executed choreography, though it must have been mighty awkward to get out of that egg, especially in high heels! The Fame Monster won a Grammy for Best Pop Vocal Album, and she accepted the award wearing a Madonna-esque bustier, sculpted butt cheeks, and pointy prosthetics on her face, I suppose to indicate her monstrousness.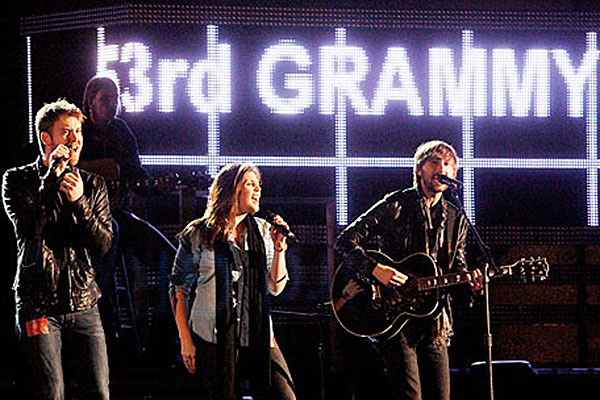 Another "lady"—this time country-rock trio Lady Antebellum—swept up four awards for its super-catchy song "Need You Now," including Record and Song of the Year, as well as Country Album of the Year for the album of the same name. I got a bit tired of hearing the same clip from that song over and over during the show.
Teen phenom Justin Bieber shared the stage with his mentor Usher as well as Jaden Smith, the talented progeny of Hollywood dream couple Will and Jada Pinkett Smith. The best part of this performance was seeing Smith's proud parents grinning from ear to ear in the audience.
In one of the biggest surprise upsets of the night, phenomenal jazz singer and bass player Esperanza Spalding aced Justin Bieber out of the Best New Artist Grammy, and I couldn't be more pleased. Seen here rehearsing with a high-school group drawn from the Grammy in the Schools program, Spalding is a singular talent, and I'm thrilled the Academy resisted the temptation to give the award to Bieber just because of his mega-stardom.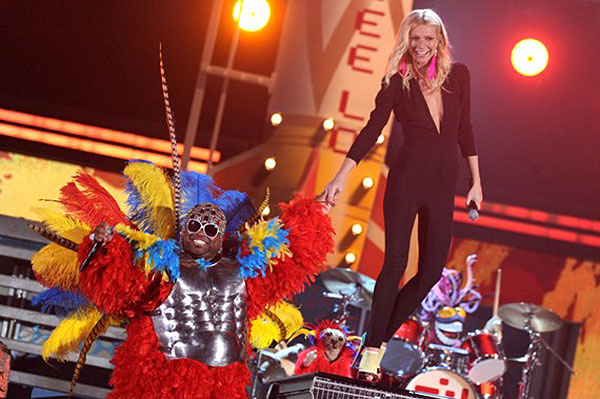 Easily the most colorful performance was Cee Lo Green's rendition of "The Song Otherwise Known as 'Forget You'" (so called because the real name of the song is "F**k You"), which was nominated for Record and Song of the Year. The portly singer and front man for Gnarls Barkley wore a bright red abominable-snowman suit with shiny metal breastplate and feathered halo, sharing the stage with Gwyneth Paltrow—who knew she could sing?—and a backup band of Jim Henson puppets (not Muppets, since Disney, who owns the rights to those characters, did not give its permission).
In addition to all the up-and-comers, a few geezers found their way onstage as well. My wife is a big fan of Bob Dylan (69), so we were eager to see and hear him perform. Sadly, he has almost no voice left after decades of growling, but she sang along with "Ain't Gonna Work on Maggie's Farm No More" anyway.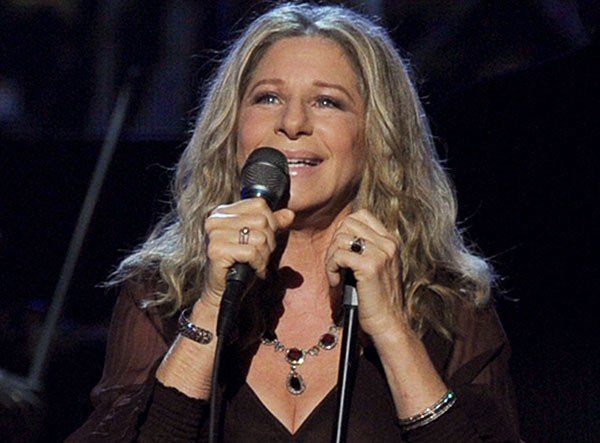 Barbra Streisand (68) sounded much better singing "Evergreen," though she's lost a bit of her vocal power and finesse. My wife the speech pathologist and vocal coach thought it was simple aging, a fate that awaits us all.
For the first time in Grammy's 53-year history, Mick Jagger (67) performed, and he didn't seem to have lost much of his vocal power—though I'm not sure you can legitimately call it singing—as he belted out "Everybody Needs Somebody to Love." I guess all that prancing around is what keeps him so skinny!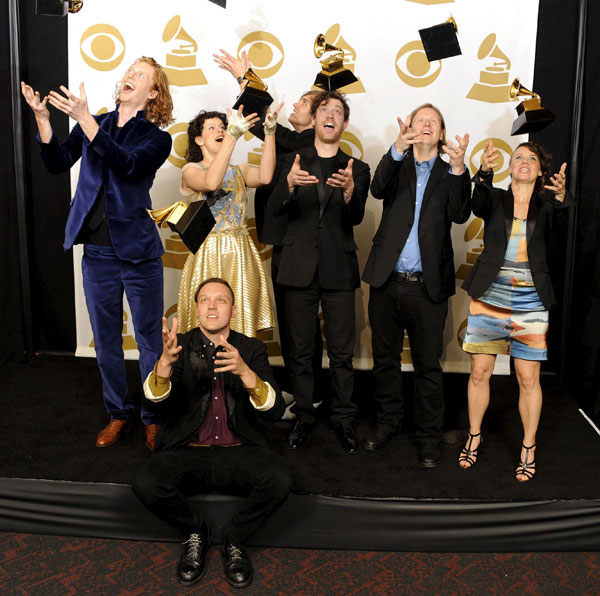 The other big surprise of the night was the Album of the Year award, which went to Canadian indie-rock band Arcade Fire's The Suburbs, beating out Lady Antebellum's Need You Now (my pick given its earlier wins), Eminem's Recovery, Lady Gaga's The Fame Monster, and Katy Perry's Teenage Dream. I was thoroughly unimpressed with Arcade Fire's performance, which was only so much noise to my ears. Oh well, there's always next year…