Focal Chora 826-D Speaker System Review Page 2
Finer details in soundtracks were also well-rendered by the Chora 5.1.4 setup. Watching a Blu-ray of the Oscar-winning WWI film
1917
, in a sequence where the two British soldiers cross through no-man's land in the French countryside, the trudging of their boots through mud and the buzzing of flies around corpses came through with excellent clarity. The system also conveyed the film's orchestral score in these scenes in a clean, balanced manner that foregrounded its eerie, atmospheric qualities. The
1917
disc has a Dolby Atmos soundtrack, and its tastefully executed overhead effects were well-rendered by the Focal system. In a tense scene where a pair of planes flies directly overhead ("they're ours," one soldier remarks with relief), the trajectory of the aircraft from the back to the front of my room sounded completely even, and its vertical positioning in relation to what was being shown onscreen was conveyed with pinpoint-accuracy.
Any question I may have had about the potency of Focal's SUB 1000 F subwoofer was quickly put to rest in a scene from 1917 where the two Brits explore an underground bunker and unwittingly cause a rat to trip a wire that triggers an explosion. The impact of the blast itself was gut-punching, and the subsequent rumble as the structure slowly crumbled around them came across as full and deep-reaching. This scene also served to highlight the system's performance with immersive soundtracks: the sound of walls collapsing, and of debris falling from above, was enough to inspire claustrophobic panic.
To give the Chora Center speaker a workout, I next watched a Blu-ray of Inception. In the scene in a Paris café where Cobb introduces a student enlistee to the dream-space where she'll soon be working, their conversation sounded perfectly clear, and a similar level of clarity was maintained at off-center seats. Later, as the pair walked through city streets in a different dream, dialogue remained perfectly audible even as they moved about and their voices merged with car noises and the shuffling sound of fast-moving pedestrians. It's possible that the Chora Center's impressive performance can be attributed to its inverted tweeter/waveguide, which exactly matches what's found on the 826-D towers. Whatever the reason, test tones I used for manual calibration of the system revealed a strikingly consistent tonal match across the three front channels.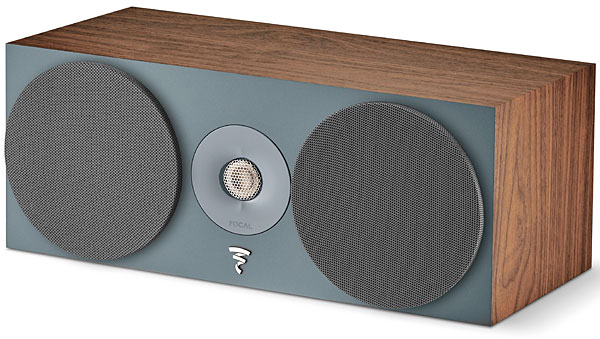 Music Performance
To get a better handle on the performance of the 826-D towers with stereo music, I moved the front pair into my two-channel system for an audition. Focal's specs cite the tower's low frequency point as -6dB at 39 Hz, though a low-frequency sweep test tone revealed audible bass into the 35Hz region. The same specs also state sensitivity at 91dB and nominal impedance at 8 ohms, making the 826-D usable with receivers with modest power output, though in my case I paired the towers with a 2 x 150-watt Hegel Music Systems H190 integrated amplifier. For a music source, I relied on an Elac Discovery DS-S101-G server operating as a Roon endpoint.
The arrival of a new album from England's Doves in 2020 was a pleasant surprise, and when I streamed the track "Broken Eyes" (24-bit/96kHz FLAC, Qobuz), I found it sounded as good as anything I've heard from the band, which last released a studio album way back in 2009. The song's rockin' stripped-down bass/guitar/drums intro had a crisp, upfront sound. And when the mix became denser and more baroque, with keyboards and multitracked vocals and guitars added (this is Doves, after all) the 826-D fleshed each layer out clearly. Bass guitar in particular sounded clean and powerful, while the washes of keyboards and wide-mixed guitar leads were conveyed with impressive spaciousness. Given the tower's level of performance on this track, I felt compelled to put the pedal to the metal, and the Focals handled the subsequent volume swells gracefully, with no obvious sense of strain.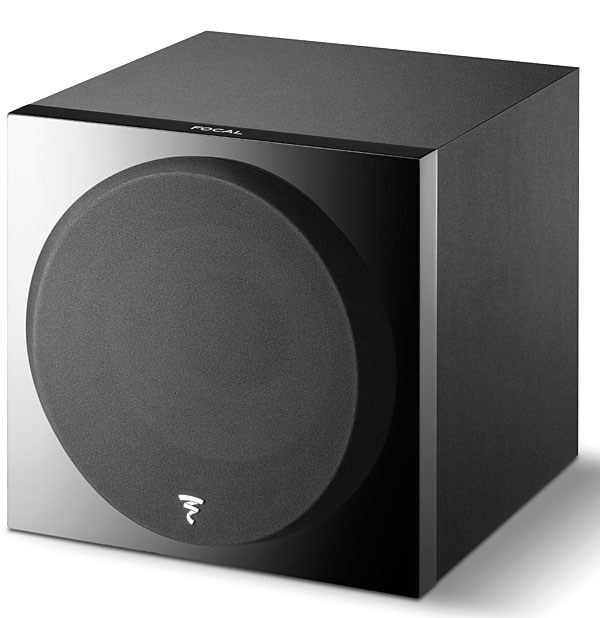 Mellowing out (somewhat), I next listened to Gothy folk artist Marissa Nadler's "For My Crimes" (24/44.1 FLAC, Qobuz). Centered in the mix, the singer's acoustic guitar and voice sounded similarly crisp and upfront, though I didn't note any bright or edgy quality to the sound. The reverb trails on vocals during the chorus spread wide across the soundstage and blended seamlessly with the background strings. This created a somewhat ghostly effect, one that I've previously heard on other speakers, though the Focal towers conveyed it with a level of detail that more fully commanded my attention.
The arrival of a new album from Bill Frisell is hardly an event, but his latest release, Valentine, is among the best I've heard from the prolific jazz guitarist in a long time—yet another pleasant 2020 surprise. Working with bassist Thomas Morgan and drummer Rudy Royston, he mostly re-works selections from his back catalog to take advantage of the space and focus that a trio format affords. Listening to the title track, the towers presented the musicians with clear positioning: Frisell right, Morgan centered, Royston to the left and somewhat recessed. The guitarist's distinct twangy tone was accurately conveyed, while the standup bass solo came across with good definition and extension, and not even a hint of bloat. I was equally impressed with the dynamic quality of the drum solo: cymbals sizzled with an appropriate level of air, and the snare and kick drum sounded tight and muscular. If you were mainly interested in using the Focal towers for stereo music, the company's 826, a similar speaker in the Chora lineup that omits the upfiring Atmos driver, would be a great choice. And at $2,190/pair, I'm sure you'd find them very competitive with other high-quality three-way tower speakers on the market.
Conclusion
Although I was most interested in hearing how this Focal Chora 5.1.4 system would perform with movies, specifically ones with Dolby Atmos and DTS:X soundtracks, by the end of my evaluation I was equally taken with its handling of music. This is a great all-purpose rig, and, at $8,360, fairly priced for what it delivers. Opting instead for a 5.1.2 configuration using the company's Chora dedicated surround speakers, which lack the 826-D's upfiring driver, would knock the system price down to the $6,500 range. But after experiencing a full Focal 5.1.4 configuration, I'd personally find it hard to scale back.
While I found the system's looks appealing, especially in Dark Wood, the Chora lineup's overall design is a bit boxy and the 826-D tower's plastic base somewhat at odds with quality of the speaker's finish. Also, compared with its subwoofer competition, the SUB 1000 F is light on features (no wireless connectivity, onboard EQ/room correction, or app control) given its near-$2,000 cost, though I found little reason to complain about its performance. Overall, I thoroughly enjoyed my time with this Focal Chora system, which offers not just elegant integration of Elevation speakers for immersive sound, but great performance for the price. A gratifying first step on the road to Utopia.