Finis: CEDIA Expo 2019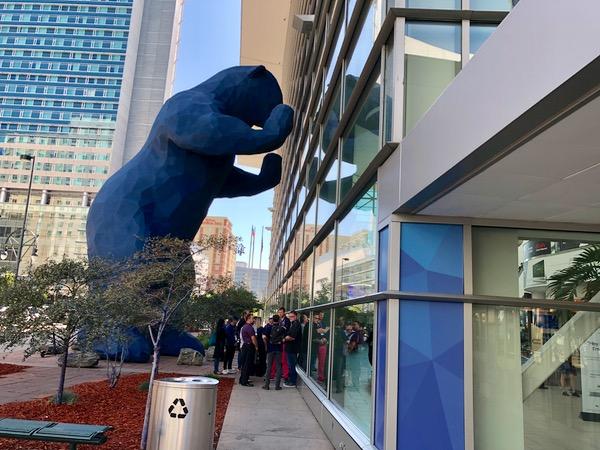 The old Blue Bear kept trying to break in but was forever doomed to be on the outside looking in. But the rest of us were more successful, and for three days last week the Denver Convention Center was full of all sorts of goodies needed by custom installers. Yes, many of us buy and review those products directly, but it isn't for nothing that CEDIA stands for the Custom Electronics Design and Installation Association.
Compared to the big January CES in Lost Wages NV (which used to stand for the Consumer Electronics show but is now ordained to be spoken and written only as CES because, well, it's not only consumer electronics anymore), CEDIA EXPO is a more relaxed affair. CES draws more than 150,000 attendees; CEDIA brings in about 20,000.
CEDIA is no longer just an audio/video/home theater show. The march of technology means that powered drapes, automation, and home security are just as important for custom installers, if not more so. They're less likely to receive an emergency call from an angry customers to come over immediately to fix their projector that just went out in the middle of a movie or The Big Game (with 15 friends on hand to watch). A malfunctioning "theme lighting" keypad can wait until tomorrow.
While the show floor is the heart of the show, the event also offers dozens of seminars (typically at extra cost) organized either by CEDIA itself or by specific manufacturers. These provides important training to experienced installers, those wanting to learn more, or others wanting to get into the business.
The show will be in Denver again in 2020; it moves around every two years or so. I've been to CEDIAs in Denver, Dallas, San Diego, New Orleans, Atlanta, and Indianapolis. It's trade only (not open to the public), but as with CES (also a trade-only show) visitors can sometimes wrangle a registration from their friendly neighborhood dealer.
Some of the classic exhibitors that helped build CEDIA are now gone, missing, or choose to reserve far smaller spaces than in the past. In earlier years, for example, Runco (projectors) and Stewart Filmscreen took up huge chunks of real estate on the show floor. Runco is now gone as a brand. Stewart Filmscreen still makes some of the best screens in the business, but its high prices have spawned a bevy of competitors.
Despite the fact that audio and video companies no longer dominate the show, their presence is still a major draw. While you'll occasionally find companies at the show dedicated primarily to two-channel audio (one open booth trumpeted electronics from D'Agostino, based in and made in the US) and Vivid Audio loudspeakers (from South Africa). MBL (from Germany) is decidedly two-channel and takes a sound room every year.
But most audio vendors at CEDIA have feet in both the two-channel and home theater camps. There are always a dozen or so CEDIA-provided sound rooms (at extra cost, of course!), where notable audio demonstrations were held, usually working in conjunction with video display vendors. I didn't catch them all (I missed the Trinnov room; later reports said it was impressive but the lines there were far too long!), but Paradigm (with a JVC projector+Screen Innovations) Martin Logan (JVC projector+Screen Innovations), Starke Sound (+Sony flat screen), GoldenEar (+flat screen), and Audio Excellence (with Wolf Cinema+Seymour Screen Excellence) all gave superb demos, some with excellent video as well.
SIM2 offered a knockout video demonstration reported on in our individual show reports, but kept the sound subdued (though competent) to concentrate attention on its impressive video innovations.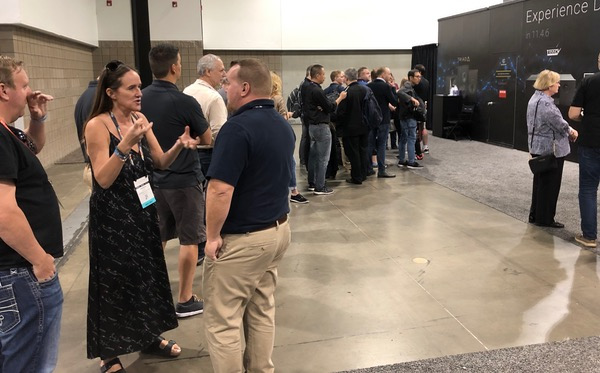 Other makers set up their own enclosed booths, often with audio. Epson featured its relatively new Pro Cinema 6050UB projector supported by KEF speakers. JVC concentrated on the video side, including not only a new DLP laser projector but also a darkened room with its NX9 8K (native 4K, wobble to 8k) projector. The latter was one of the video highlights of the show. Sony, JBL Synthesis, and Barco residential (I missed the latter) also ran demos, as did others I may well have missed, with apologies.
CEDIA isn't a flat screen UHDTV show; new televisions are the main attraction at the January CES. But Sony, Samsung, and LG all brought along their newest, often 8K designs. They looked impressive, but rarely natural. That's no reflection on their inherent quality; we now live in an age where most TVs offer performance ranging from very good to stunning. But to overcome the bright lights of the open convention floor, many (though not all) TV demos were overly bright with unreal and exaggerated color. Greens, in particularly, often looked cartoonish. The pushed color and brightness eliminated the subtleties that give HDR a chance to really pop where needed. The result was the video equivalent of excessive audio compression. The closed-room demos had no such issues, so they often looked far better.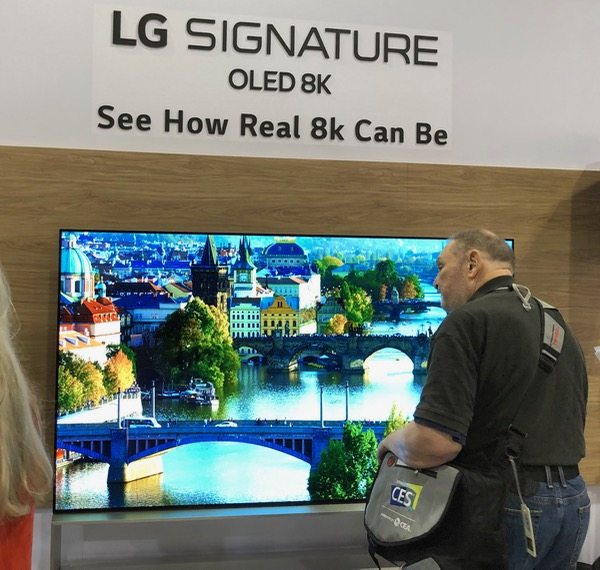 One recent and growing market segment is the 4K, short throw projector, with entries at the show from Epson, LG, and SIM2. They're still a bit pricey (typically a minimum of $5,000) but offer setup options not best served by conventional projectors, at screen sizes up to 120-inches (diagonal). They're hyped as great with room lighting, though only with an ambient light rejecting (ALR) screen. The latter is often, though not always, priced as part of the package. The ambient lighting must be somewhat controlled (these are not TVs for sunrooms) and in a location where the light doesn't fall directly on the screen. Used within these parameters, however, short throw projectors have their place and will likely continue to grow as a market segment. They can perform very well, but are not a good option for the truly critical videophile. No projector of any type can provide the same black level and contrast with room lighting as it can in the dark. It's simply a matter of physics. Ambient lighting reduces contrast on any projector.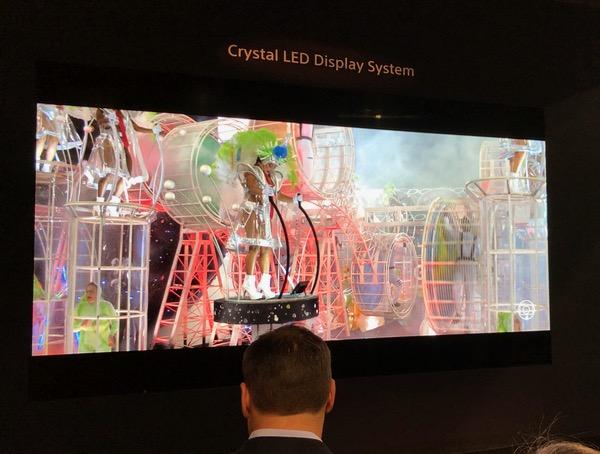 We may also be on the cusp of giant Micro-LED screens that can fill an entire wall of our living rooms. These were demonstrated at the show by Digital Projection (will they have to change their name when this product category begins to dominate?), Planar, Samsung, and Sony. The Sony, called Crystal LED, was the clear winner here, but to acquire any of these products today you'll need to bring money. Lots and lots of money! But some day.....
What was my favorite demo at the show? That easy: Epson's Pro Cinema 6050UB ($4,000!), supported by a Stewart Filmscreen Studiotek 130 screen, KEF R-series speakers, and demo material from Guardians of the Galaxy Vol.2. A few other demos on the video side came close, or even marginally exceeded the Epson in some respects, but mostly at vastly higher prices. Kudos to all from Epson for this demo, including industry veteran and pro calibrator Kevin Miller who set up and calibrated the 6050UB.