The Fat Lady Sings
In 1975, Meir Mordechai had a dream—to create the perfect speaker. Since then, his Israeli company,
Morel
(short for Mordechai Electronics), has developed a wide variety of innovative drivers as well as finished speakers. Its latest flagship is the Fat Lady, named in reference to the famous saying, "It ain't over 'til the fat lady sings."

As you can plainly see in the accompanying photos, the curvaceous cabinet is unique, resembling a musical instrument with no straight sides or edges. In fact, it has no damping material inside, which allows it to vibrate along with the drivers in a controlled manner, stopping when the drivers stop to prevent delayed resonances. The construction material is a lacquered carbon fiber mixed with fiberglass and epoxy resin, resulting in an enclosure that is extremely light and rigid.
All drivers in this 3-way speaker were developed for the Fat Lady using neodymium magnets, a technology pioneered by Morel. High frequencies are handled by a single 1.1-inch, hand-coated, soft-dome tweeter with underhung EVC (External Voice Coil), which sits below the magnet structure and remains immersed in a uniform magnetic field even at its peak excursion. The voice-coil wire is aluminum with a hexagonal cross section that is said to offer higher efficiency and power handling.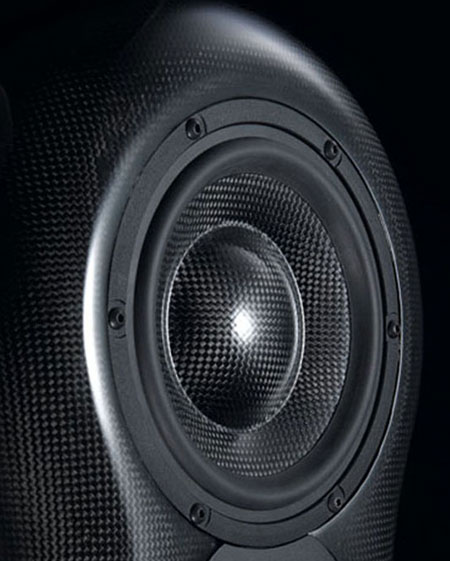 The 6-inch midrange driver also employs Morel's underhung EVC and adds the company's new DLIS (Dynamic Linear Impedance Stabilizer) technology, which uses a copper shield to maintain a smooth impedance curve under dynamic conditions. The cone is made of a carbon-fiber/Rohacell sandwich material with integrated one-piece dome.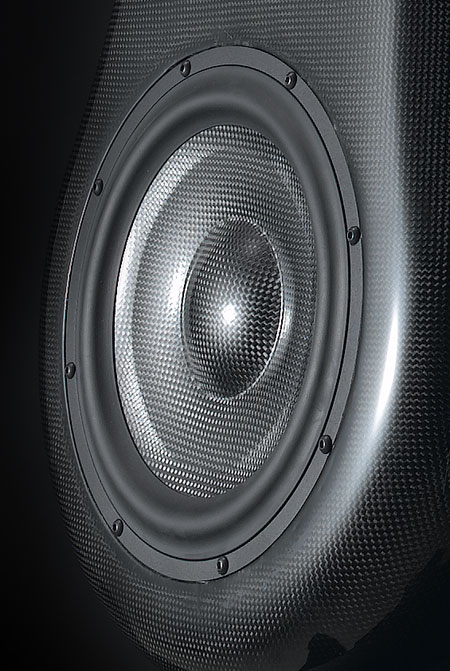 Completing the driver picture are two 9-inch woofers that use the same carbon-fiber/Rohacell sandwich construction and integrated one-piece dome of the midrange. Another similarity is an underhung EVC, though the woofer's double magnet motor undoubtedly provides more oomph in the low end.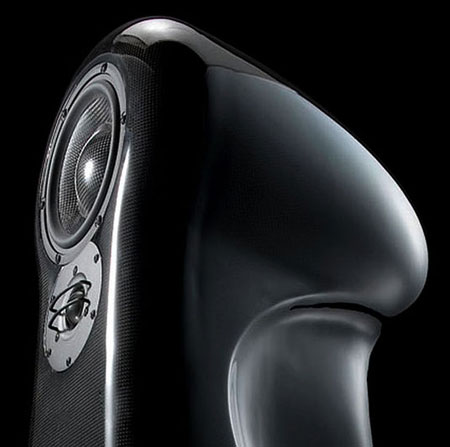 The frequency response is spec'd at 20Hz to 25kHz, though no tolerance is given for this range—if you want a tolerance, it's ±1.5dB from 60Hz to 18kHz. Of course, it'll cost you to hear the Fat Lady sing—$32,000/pair to be exact. But if Morel's claims are justified, it might be time to get out the horned helmet and bronze breastplate.