Elac Introduces Jet Tweeter-Fueled Carina Series Speakers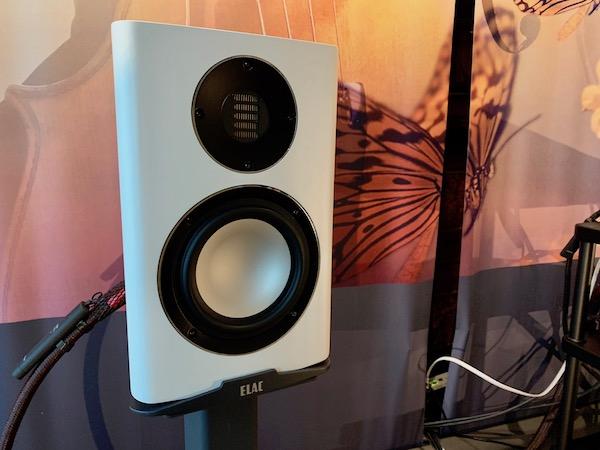 Elac's new Carina series speakers are the first Andrew Jones-designed models from the company to incorporate an air-motion transformer (AMT) tweeter module—the same type seen in speakers from GoldenEar Technology, MartinLogan, and others.
Elac calls the AMT module a Jet tweeter and pairs it with a 5.25-inch aluminum dome woofer in the BS243.4 bookshelf speaker ($1,200/pair) shown above. The woofer features a unique curved design that extends its high-frequency response to provide better integration with the Jet tweeter. A downward firing port on the speaker's bottom reduces ventilation noise and permits installation in a bookshelf or against a wall.
Along with the BS243.4 bookshelf, the Carina series will feature FS247.4 tower ($2,400/pair) and CC241.4 center-channel ($849) speakers with similar driver configurations. Elac expects the speakers to ship in May or June.
WHERE TECHNOLOGY BECOMES ENTERTAINMENT