EgglestonWorks Savoy Speaker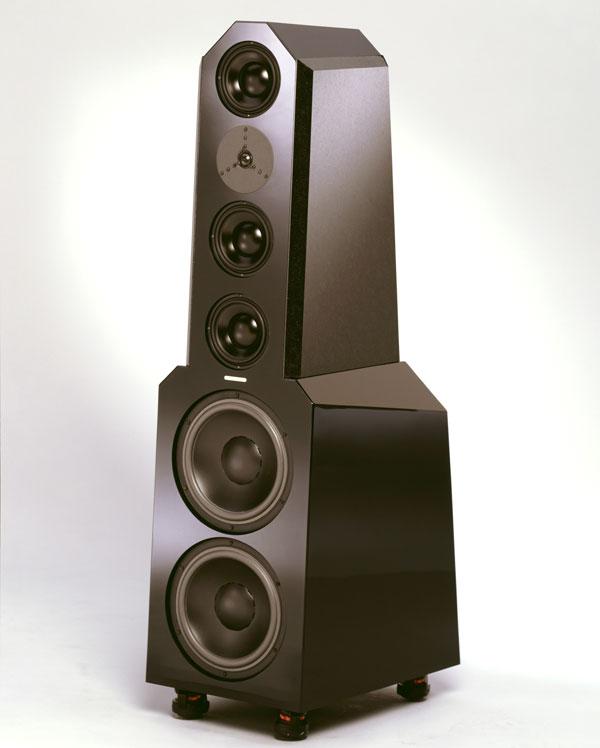 Located in Memphis, TN,
EgglestonWorks
has long been known for exceptional speakers. Among the company's newest models is the Savoy, which is designed to meet the ultimate goal of music without compromise.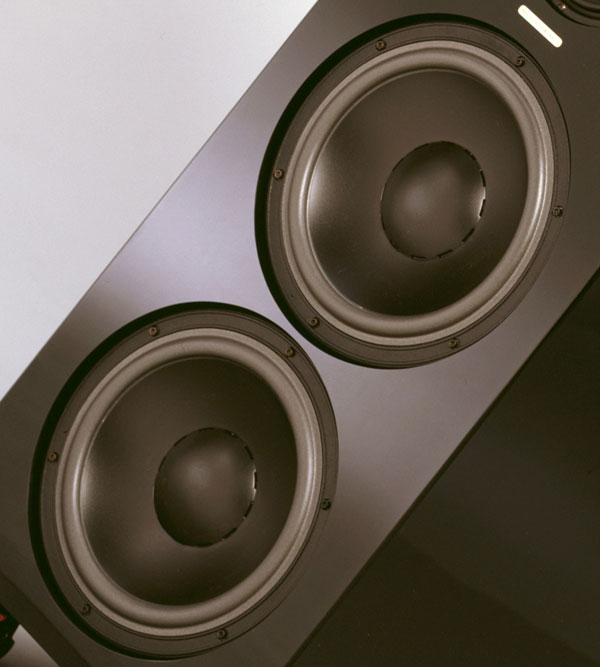 Two 12-inch woofers on the front are joined by two more on the rear in push/push pairs in which the rear woofer maintains a constant air load on the front woofer. The highly damped enclosure uses a "pressure-release" design with large round ports that are tightly packed with special stuffing, which is said to eliminate the back-pressure distortion of sealed systems and the boom of conventional ported designs.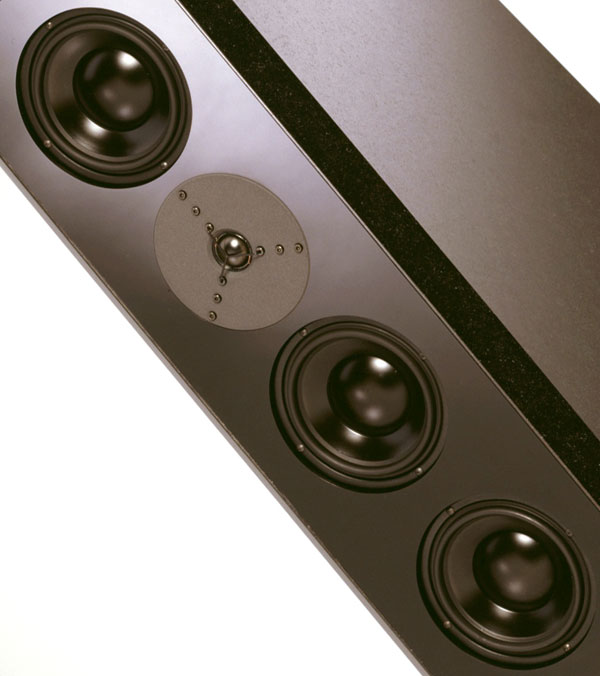 A 1-inch fabric-dome tweeter sits at the mouth of a transmission-line chamber and is flanked above and below by two 6-inch polypropylene midrange drivers that employ their own pressure-release loading to avoid cabinet resonances. Below this trio is a 6-inch carbon-fiber driver on the front and another one on the back in a push/push pair within their own pressure-release chamber to reproduce the midbass.
The resulting frequency range extends from 16Hz to 40kHz (-6dB); a tighter tolerance can be found from 20Hz to 20kHz (±1dB). The minimum impedance is 5Ω at 26Hz, and the sensitivity is 85dB/W/m.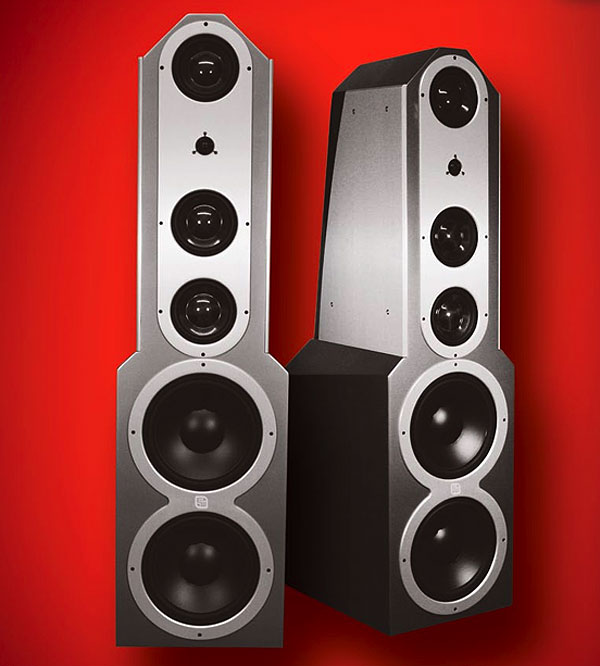 Two versions are available—the standard Savoy at $44,000/pair and the Savoy Signature (pictured above) at $55,000/pair. What's the diff? The Signature offers an upgraded mid-woofer and crossover as well as high-gloss automotive paint and aluminum side panels and baffle plates.
Either way, the sound is sure to be spectacular. After all, world-renowned Wisseloord Studios in the Netherlands is installing five Savoy Signatures in a surround configuration in its new facilities. If they are good enough for the world's top recording engineers, they are certainly worthy of the best consumer systems.