Do I Need Separate HDMI Connections for Audio and Video?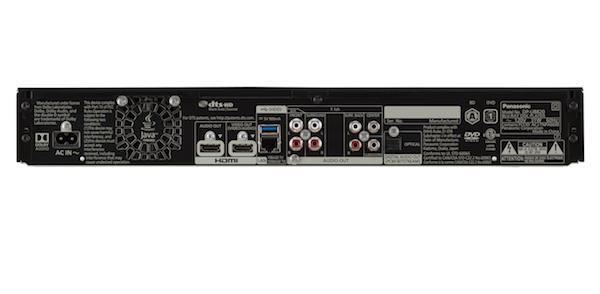 Q
I bought a
Panasonic DP-UB820 Blu-ray player
and a
Sony XBR-X900F TV
thanks in part to the reviews of both in Sound & Vision. Here's my question: Should I use both of the DP-UB820's HDMI outputs, one connected directly to the TV for video, and the second to my
Anthem AVM 60 preamp/processor
for audio? I'd think it would be best for the Panasonic to handle video processing before sending the signal to the TV, and that the Anthem simply decode the audio, but I'm wondering if there are disadvantages to this setup.
—Greg Strzalka
A There's no reason why you should be hesitant to use your Anthem AVM 60 preamp/processor's HDMI connections for both video and audio switching. The AVM 60's eight HDMI inputs are HDMI 2.0a, a version that's compatible with high dynamic range (HDR) formats. They also support the full 18.2Gbps bandwidth needed to pass 4K/60 video signals with 4:4:4 subsampling, though you'll find few video program sources at present that actually push those limits.
Another consideration is that Anthem simply passes-through video signals; it doesn't perform any additional processing or scaling that could degrade video quality. A main reason why you'd want to use both HDMI outputs on the Panasonic is when using an older processor or receiver with HDMI connections that don't support the full range of up-to-date video features like HDR and 4K/60 pass-through. Your setup might also have unique installation challenges that require running separate HDMI connections to the TV or projector and audio electronics.
Aside from simplifying setup, another benefit to running both audio and video through a preamp/processor like the AVM 60 is getting to use its HDMI onscreen display. This gives you onscreen status feedback during setup and when you make adjustments (tweaking center channel level, for example) and switch processing modes. Otherwise, you'll need to depend on the pre/pro's comparatively tiny front-panel display for that.