Do I Need a Dolby Vision-Compatible Receiver?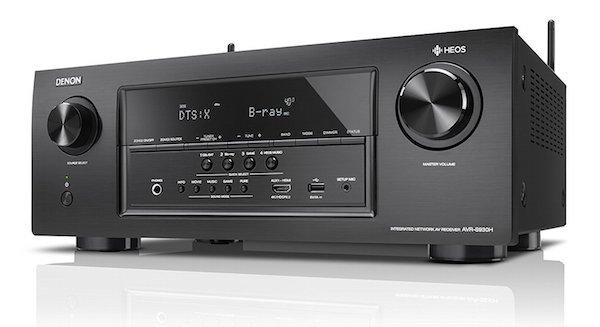 Got a tech question for Sound & Vision? Email us at AskSandV@gmail.com
Q I'm looking to buy a new AV receiver. Denon just came out with the AVR-S930H, a 7.2-channel model that's Dolby Vision compatible. Should I instead buy a 2016 model with similar features minus the Dolby Vision support? It would save me a few hundred dollars. The only Ultra HD source I plan to use it with is a Roku player.  —Steve Guminy
A While new receivers stamped with a Dolby Vision Compatible logo, the Denon AVR-S930H included, are just starting to roll out, Dolby Vision support is not a feature that everyone needs. It depends on the other gear in your system, and if owning a receiver that supports the full menu of high dynamic range video formats is a requirement for you.
Fortunately, your decision is made easy by the fact that your lone Ultra HD source will be a Roku player. Both HDR-capable Roku boxes, the Premiere+ and Ultra, only provide support for the HDR10 high dynamic range format — you won't be able to access Dolby Vision movies when using them. Meanwhile, Roku apps that offer HDR10 content include Netflix and Amazon. Virtually all receivers arriving in 2016 have HDMI 2.0a inputs that support HDR10, so you'll be able to watch HDR movies from Netflix and Amazon when using one of them with a Roku box.
Another factor to consider is your TV, since not all UHDTVs support Dolby Vision. The list of Dolby Vision-compatible sets includes models from LG and Vizio, along with select high-end offerings from Sony (to be enabled via a future firmware update). If you own one of these, you can bypass the receiver and stream Dolby Vision content directly to the set using its built-in apps. Vudu offers a growing selection of Dolby Vision movies, including recent titles like Arrival, while Netflix and Amazon currently stock a limited selection of mostly original programs in the format.
One feature that could tip the situation in favor of buying a new, Dolby Vision-compatible Denon over a 2016 model is its support for Hybrid Log-Gamma (HLG), another HDR format that was developed specifically for broadcast TV use. While many recent HDR-capable UHDTVs provide HLG support (or can be updated to do so), it's a new feature for AV receivers — one that might end up being important in the future if you use a cable or other set-top box to view TV. Here again, though, HLG support won't be an issue if a Roku is your only Ultra HD source, so you might as well save a few bucks and buy the 2016 Denon receiver.