Dirac Research's Bass Management Module Goes Live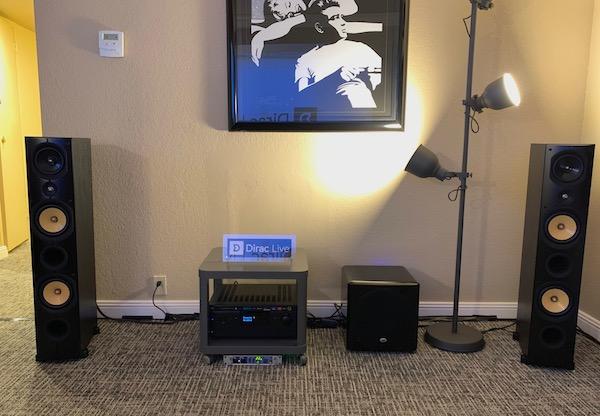 Dirac Research is at CES demonstrating its new Dirac Live Bass Management Module. The technology is sourced from the company's Dirac Live room correction, which is currently available in select
NAD A/V receivers
and integrated amps.
The Bass Management Module will be made available in three tiers. These range from a free tier that does basic bass management and EQ, to upgrade tiers that additionally provide subwoofer phase-alignment and EQ for multiple subwoofers. Carrying out bass management with Dirac Live requires that the receiver or amp have a network connection, and can be controlled via either a PC/Mac desktop or Android/iOS app.
During my demo of the technology, I heard a substantial difference in low-end extension and power with the Bass Management module activated. The response of the PSB tower speakers and subwoofer used for the demo was also impressively linear from top-to-bottom, and it remained so over a range of seating positions and when I stood up and walked around the room.
Dirac expects to make the Bass Management module available in Q2 or Q3. Pricing for upgrade tiers is TBD.