Digital Projection HIGHlite Cine 260 DLP Projector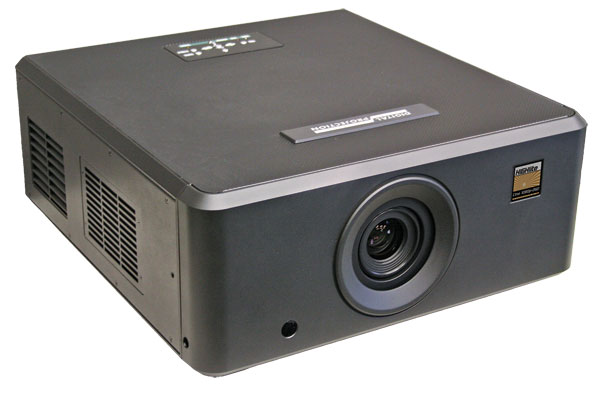 As my previous profiles of the Titan Reference and Titan Reference 3D projectors from Digital Projection International (DPI) make clear, they are nothing if not ultimate gear. But if $70,000 to $104,500 is a bit too much for your bank account, you can still get 3-chip DLP performance for much less with the company's HIGHlite Cine 260 models.

The HIGHlite Cine 260 is available in two versions—with and without the HC (High Contrast) designation. The non-HC model is spec'd to provide 3500 lumens of light output and a peak contrast ratio of 2000:1, while the HC version lowers the light output to 2000 lumens and increases the peak contrast ratio by a factor of 10 using Texas Instruments' Dynamic Black auto-iris feature. Otherwise, both are essentially identical—1920x1080 resolution, 2000-hour UHP lamp life, horizontal and vertical lens shift, and several fixed and zoom lens options.
Even though these projectors are a lot less than the Titans, they're still not an impulse purchase at $30,000 for the HC and $33,000 for the non-HC model. If I was buying one, I'd probably opt for the HC, since I'd be putting it in a dedicated, dark-gray and black home theater, whereas the non-HC model would probably be better suited for a multipurpose room that might have some ambient light, making its higher light output more desirable. Either way, I'm confident that the picture would be spectacular as long as the projector is set up and calibrated properly.