Dared Flagship Monoblock Power Amps
With just about everything being made in China these days—including high-end audio gear from companies based in other countries—it seems inevitable that native manufacturers would join the party. Founded in 1995, Shenzhen Danyigao Audio Equipment Limited uses the trademark Dared to brand its tube-based electronics, including the Flagship Series DV-805 and DV-845 single-ended monoblock amps, whose model numbers indicate the specific tube on which each is based.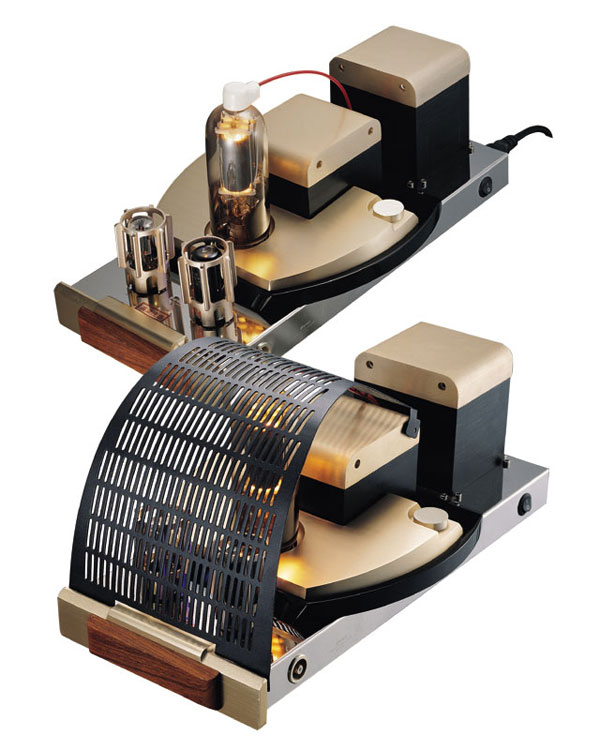 These amps look virtually identical, while their specs are somewhat complimentary. The DV-805 outputs 60 watts into 4 or 8Ω with a frequency response from 20Hz to 20kHz (±1.5dB), total harmonic distortion (THD) ≤2%, and signal-to-noise ration (SNR) ≥87dB. By contrast, the DV-845 outputs 36W with a frequency response from 20Hz to 20kHz (±0.8dB), THD = 1%, and SNR = 89dB. So you have a choice of more power with wider deviation from a flat frequency response, greater THD, and lower SNR or less power with a flatter response, lower THD, and greater SNR.
Interestingly, that choice does not depend on price—the DV-845 is $4900, and the DV-805 is $5000—though in terms of dollars per watt, the DV-845 comes out on top at $136/W compared with $83/W for the DV-805. I've seen one review of the DV-845 and another of the VP-845 integrated amp (which undoubtedly has much the same power-amp section), and both were very positive. It seems that China has gone beyond making products for others and established itself as a bona fide player in the high-end market.