Constellation Altair 2-Channel Preamp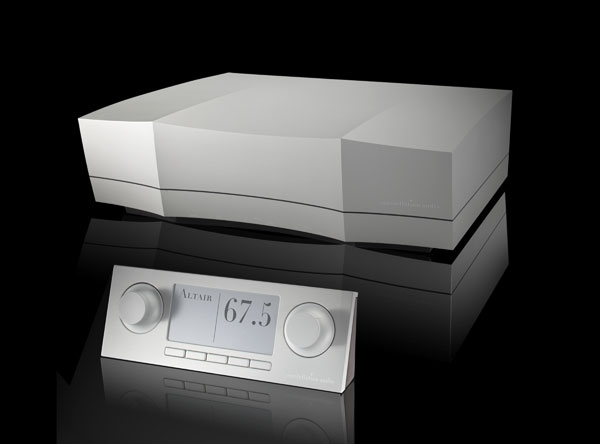 With a dream team of audio engineers and designers, the newly formed Constellation Audio is bound to make some serious waves. Along with the Hercules monoblock power amp, which I profiled a few weeks ago here, the company's first offerings include the Altair 2-channel preamp, which sports one of the coolest-looking industrial designs I've ever seen.
With the Altair, beauty is much more than skin deep. At its core is a fully balanced circuit design with mirror-image amplifiers—one for the positive half of the signal and the other for the negative half—using FETs (field-effect transistors) hand picked from Constellation's private stock of the quietest FETs they've ever found. The dual-mono circuitry is isolated from vibration using sheets of polymer and stainless steel and an elastomeric suspension, and the solid-aluminum enclosure blocks electromagnetic interference.

Interference is further reduced by housing the power supply in a separate but matching chassis. Using three transformers, this unit delivers isolated power feeds to the left and right channels and control circuitry. Taken together, both units tip the scale at just over 110 pounds.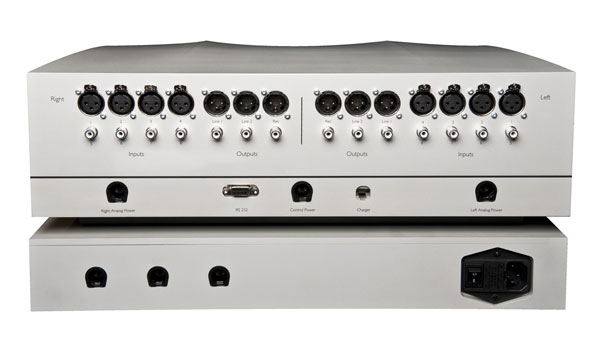 The rear panel provides four pairs of balanced and four pairs of unbalanced inputs as well as three pairs of outputs, including one designated for recording. Also available is a balanced Constellation Link interface to use with a pair of Hercules monoblocks or the upcoming Pegasus 2-channel amplifier, which bypasses the amp's input module, thus reducing the number of gain stages in the signal path.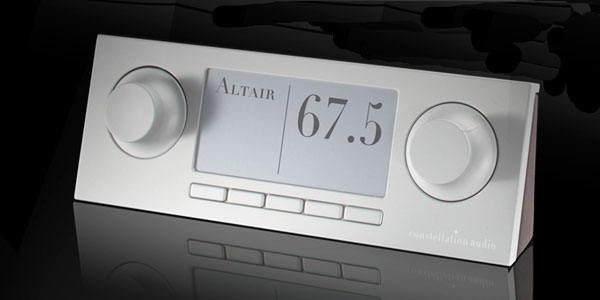 Included with the Altair is the Pyxis wireless touchscreen controller, which can be used with all Constellation components as well as products from other manufacturers. A 432x230-pixel touchscreen sits between two rotary knobs and above five soft buttons, providing control of all functions.
Of course, such a sublime piece of engineering will cost you big—$60,000 to be exact. Sure, it looks wicked cool, but is it really worth that much? I plan to find out when I hear it at CES next month, so stay tuned for my report.