Clearing Up Confusion: HDMI 2.0 vs. 2.0a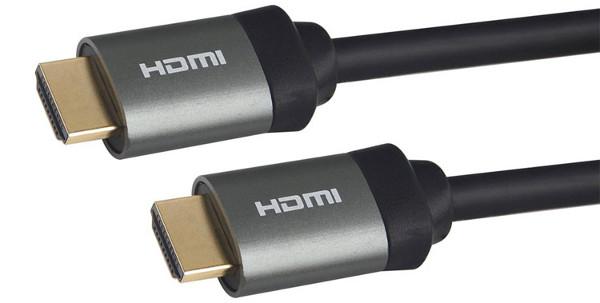 Got a tech question for Sound & Vision? Email us at AskSandV@gmail.com
Q I am looking to buy a Pioneer Elite AV receiver, but I hear that they have problems with 4K/Ultra HD video passthrough. Is this correct? —Charlie F. / via e-mail
A I can't say I've heard of that issue. The specs for each model in Pioneer's Elite 2015 AV receiver line cite "Full Bandwidth HDMI (4K UltraHD 60p/4:4:4) with HDCP 2.2." This means that the receivers have HDMI 2.0 connections capable of handling up to 60-frame-per-second UHD TV signals, along with support for the HDCP 2.2 copy protection required for passthrough of signals from the forthcoming Ultra HD Blu-ray format.
One thing that the 2015 Pioneer Elite line is missing—and I'm going to speculate that this is what you're referring to—is HDMI 2.0a connections, which are required for passthrough of high dynamic range (HDR) content (a feature that additionally requires a TV with HDR capability). So, to answer your question, 2015 Pioneer Elite receivers provide the necessary HDMI 2.0/HDCP 2.2 connections to pass through 4K/Ultra HD video. But if you're talking about 4K/Ultra HD video with high dynamic range, it's true that Pioneer's 2015 Elite receiver line lacks the necessary HDMI 2.0a connections to handle it.
More information on HDMI 2.0a from the HDMI Forum.
Here's a video that provides a quick overview of HDMI 2.0a (ignore the lame questions):
LATEST VIDEO