Chord SPM 14000 Ultimate Monoblock Power Amp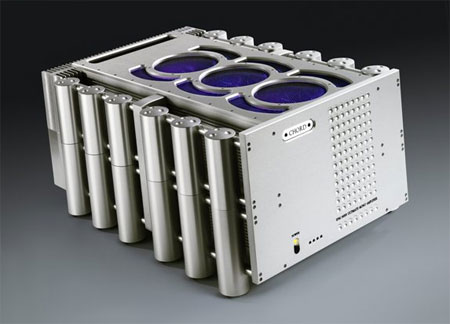 When I came across Stereophile's review of the SPM 14000 Ultimate monoblock power amp from UK-based Chord Electronics, I knew I had to cover it here. Hey, any product with the word "Ultimate" in its name is fair game for Ultimate Gear! And it's the perfect mate to the CPA 8000 preamp, which I profiled last April.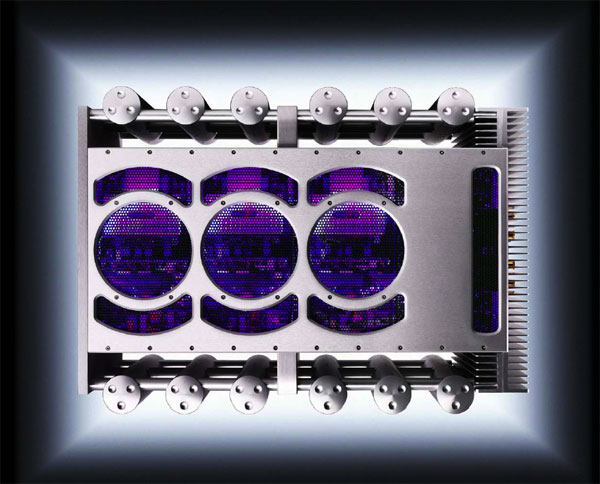 This solid-state, 165-pound behemoth can output 1000 watts into 8Ω or 2000W into 4Ω (0.01% distortion) with more than that amount of dynamic headroom. Chord's latest 12kW (!) switching power supply uses multiple clocking frequencies and spread-spectrum techniques to achieve exceptional noise performance—in fact, the signal-to-noise ratio is specified to be –103dBA.
Such ultimate performance doesn't come cheap—the SPM 14000 lists for $75,000/pair, and if you want to equip your home theater with five of them, that'll be $187,500, please. But as Paul Bolin concluded in his review for Stereophile, "The Chord SPM 14000 Ultimate is the finest pure-solid-state amplifier I have auditioned, and one of the very finest amplifiers to be found, period...It is an outstanding example of applied engineering and a great amp to listen to for analytical reviewing or pure relaxation and enjoyment...If exclusivity, massive power, sterling sonics, and utterly bombproof construction are what you seek, you may find different, but you will not find better than the Chord SPM 14000 Ultimate."