CEDIA Expo 2018 Preview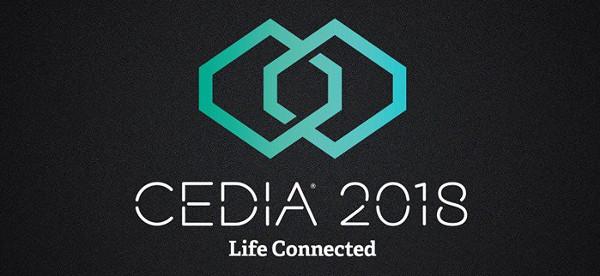 CEDIA Expo opens today in San Diego and runs through Saturday, September 8. The 2018 version of the trade show will bring together more than 20,000 professionals involved in the $14 billion home technology industry. In addition to CEDIA's robust educational program, this year's show will feature 500-plus exhibits showcasing a broad range of the latest in audio/video, home theater, and smart-home technology.
Here's a sneak peek at some of the products that will be showcased at CEDIA Expo.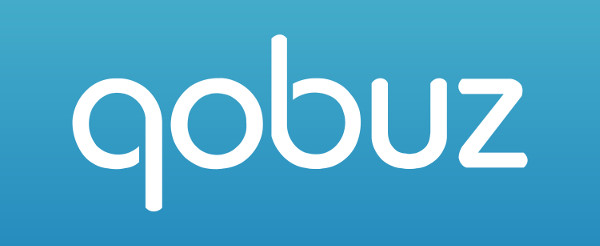 Qobuz (pronounced co-buzz) will premiere its hi-res music streaming service. The subscription service claims to offer the "largest catalog of streaming hi-res audio (24-bit, up to 192k) in the world" and is compatible with Mac, iOS, Android, and Windows. The company will show gear from Sonos, Naim, DSC, and others that integrates the service. For more on Qobuz see Qobuz: Coming to America.
Monoprice will showcase a number of new products slated to start shipping this fall, including nine- and eleven-channel versions of its Monolith power amplifier ($2,000 and $2,500), Dolby Atmos-enabled Monolith THX-certified speakers featuring built-in up-firing height speakers ($350, $400), THX-certified in-wall speakers in two/three-way and LCR configurations ($300-$400), ISF-certified 4K projection screens ($600-$1,800) in motorized, recessed ceiling, and fixed configurations, and the three-piece Sycamore outdoor speaker system ($230), featuring an 8-inch in-ground subwoofer and a pair of 2.5-inch satellite speakers. See our review of Monoprice's 12- and 15-inch Monolith THX Ultra subwoofers and Monolith 7 amplifier.

StormAudio will unveil a 20-channel "immersive audio" preamp/processor to complement its lineup of multichannel power amplifiers. The 4K-compatible modular ISP 3D.20 Elite ($16,000) boasts 20 balanced XLR outputs and is described as ideal for theaters that require more than 16 channels. The modular processor supports Audio over IP to simplify future expansion, supports Dolby Atmos, DTS:X, and Auro-3D surround processing, and incorporates Dirac Live automated calibration. For more on Dirac Research, see Ridding the World of Bad Sound, our 2017 interview with Mathias Johansson, co-founder of Dirac Research.
MantelMount will demonstrate an enhanced version of the MM850 automated full-motion TV mount the company introduced last year. The motorized MM855 SmartMount ($1,999) is said to be more stable than its predecessor and smoother in its operation. Dual electronic actuators provide the muscle for making vertical and horizontal adjustments and the mount offers six presets for favorite TV positions and can be controlled via Control4, Savant, Crestron, and other popular home automation systems. For more information, visit mantelmount.com.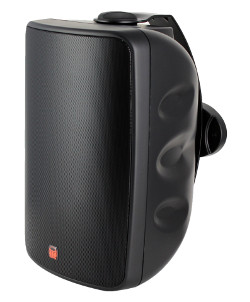 TDG Audio will introduce the OS-62T outdoor speaker for low-voltage (70/100) installations. Backed by a lifetime warranty, the speaker combines a 6.5-inch aluminum-cone woofer and 1-inch aluminum-dome tweeter in a 13.5-inch-tall "weatherproof" enclosure finished in matte black or white. The speaker is rated to play down to 55 Hz and has a rated sensitivity of 88 dB SPL. For more information, visit tdgaudio.com.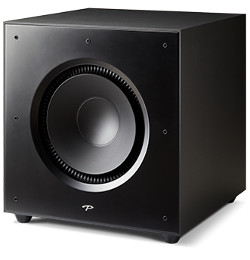 Paradigm will demonstrate a 7.2.4-channel Dolby Atmos home theater speaker system featuring its CI Elite in-wall/ceiling speakers and two of its new $1,499 Defiance X15 subwoofers. The company will also feature the hi-res music streaming service Qobuz on a stereo setup comprising a pair of Premiere 800F tower speakers ($999 each) and Anthem's new STR Preamplifier ($3,999) and 2 x 400-watt STR Power Amplifier ($5,999).
MartinLogan will be celebrating its 35th anniversary with its new app-controlled Dynamo Series of subwoofers, including the compact and affordable Dynamo 800X, featuring a 10-inch driver and 300-watt amplifier in front-firing and down firing configurations. Both are rated down to 24 Hz and list for $800.
The EPV Screens division of Elite Screens will be demonstrating the DarkStar UST, an ultra-short throw, ambient light rejecting screen featuring a multi-layer optical structure designed to "absorb 95% of overhead light." The screen, which comes with an LED backlight kit, has a 0.5 gain rating with a 180° viewing angle and is affixed to EPV's lightweight Edge Free frame, which incorporates an ultra-thin black bezel to maximize the viewing area. For more information, visit epvscreens.com.
Digital Projection International will unveil the high-performance Insight Laser 8K projector, featuring 7680 x 4320 resolution and 25,000 lumens of solid-state laser-phosphor illumination. The new flagship DLP projector is built around three Texas Instruments 1.38-inch DarkChips and boasts DP's ColorMax technology to "ensure superb color accuracy and black levels." Other benefits include predictable and stable brightness, MultiAxis orientation capability, and optional lenses that provide design flexibility in "even the tightest installation footprints."
Be sure to check back frequently for our latest coverage from the CEDIA Expo 2018 show floor.