Can My Receiver Upscale 5.1-Channel Soundtracks?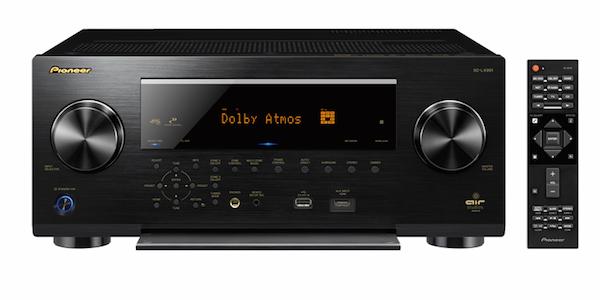 Got a tech question for Sound & Vision? Email us at AskSandV@gmail.com
Q I have my Pioneer Elite SC-LX901 AV receiver connected to a 7.1 speaker system. When I press the SURR button on the remote, the receiver's front-panel display shows all 7.1 speakers lit up and ready for action, but no sound comes out of the two Surround Back speakers. Do you have to watch a disc with a 7.1-channel soundtrack to get 7.1-channel sound, or can my receiver upscale a 5.1 soundtrack to a 7.1 format? The SC-LX901 is a Dolby Atmos-capable receiver, so I'd expect it to upscale 5.1 soundtracks for 7.1 output.—B. Hinson
A Yes, your receiver should be able to upscale 5.1-channel soundtracks for 7.1 output in your system. A key feature of the Pioneer SC-LX901 and other Atmos-capable AV receivers is the Dolby Surround Upmixer (DSU). This processing mode improves on the Dolby Pro Logic II, IIx, and IIz modes found in pre-Atmos receivers by expanding the upmixing capabilities to include height speaker output in Dolby Atmos 5.1.2 or greater systems, but will also work with regular 7.1 speaker layouts.
Another way that Dolby Surround improves on earlier Dolby modes is in its use multi-band frequency domain processing. It can also analyze and process direct and diffuse elements of soundtracks separately, which allows for more accurate steering and distribution of sound, as well as a heightened sense of envelopment.
To access Dolby Surround on the SC-LX 901, press the SURR button on the remote control to cycle through listening mode options until Dolby Surround appears on the receiver's front panel display. Once that mode is active, the receiver should upscale both stereo and 5.1 soundtracks to include Surround Back speaker output. Depending on the input signal format, DTS Neural:X, a different mode designed to upmix stereo and 5.1 soundtracks, may also be available.