Can I Use Dipole Height Speakers for Dolby Atmos and DTS:X?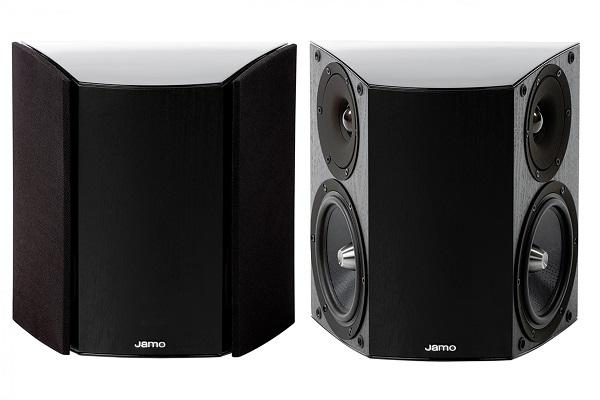 Got a tech question for Sound & Vision? Email us at AskSandV@gmail.com
Q I have a 7.1-channel surround system with four dipole surround speakers. My plan is to move the back surround speakers to the ceiling in my home theater and use them for down-firing height speakers in a Dolby Atmos 5.1.2 setup.  The room is 12 x 20 feet with a flat, 8-foot-high ceiling. Will I get a good Atmos experience with this setup? How will it work for DTS:X? —Dan Spaughs 
A I recently answered a similar question about using dipole speakers as on-wall surrounds in an Atmos setup. The same advice dispensed there holds true for height speakers. Dipoles can be a good choice for 5.1-channel setups in small rooms, or as surround channel speakers for 7.1 setups in larger rooms, but they won't necessarily work for Atmos setups where multi-speaker arrays have been repurposed into individually addressable point sources. Bottom line: use direct-radiating, rather than dipole, speakers in an Atmos setup.
Now that you've got me going, there's another reason why you shouldn't repurpose your dipole surrounds as ceiling speakers: Dolby doesn't recommend the use of ceiling-mounted height speakers of any type for installations where the ceiling is low, or where they'll need to be mounted on trusses or brackets. In your case, you have both a low ceiling and speakers that need to be externally mounted. According to Dolby, the better option here will be to use Atmos-enabled speakers since they will provide less localized sound that's more like what you'd experience in an actual Dolby Atmos cinema.
As for the question of DTS:X, according to the company's own description, that technology isn't "tied to to existing speaker configurations" when used in home applications. You can use any existing speaker configuration "within a hemispherical layout" and the DTS Speaker Remapping Engine scales the sound accordingly. DTS hasn't yet announced any plan to release DTS:X enabled speakers similar to the ones used for Dolby Atmos. That said, there's no indication that Atmos-enabled speakers wouldn't work for DTS:X soundtracks.

SPONSORED VIDEO