Direct or Dipolar Speakers for Dolby Atmos?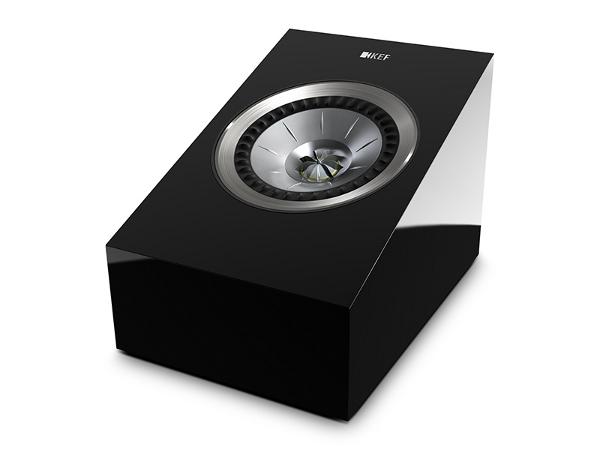 Got a tech question for Sound & Vision? Email us at AskSandV@gmail.com
Q I am building out a dedicated 7.2-channel home theater and was planning on buying dipolar surround speakers to help "spray" sound along the side and back walls. After reading a few articles on Dolby Atmos, however, it seems that direct-radiating speakers would be the more appropriate option since they can better pinpoint objects in the room. Am I correct in thinking that direct-radiating speakers would serve better in an Atmos environment, or do I have things totally wrong? —Adam Tremai / via e-mail
A We're all still thinking through the details a bit this early in the game. A key element to Atmos at home is the "height" experience, and that will most effectively be delivered by on-/in-ceiling speakers. A more popular Atmos option, however, is likely to be "elevation" speakers that bounce sound off of the ceiling by firing at an upward angle from the top of the front and/or rear channels.
If your plan is to bypass both ceiling-mounted and elevation speakers for your 7.1-channel setup, chances are you won't be reaping the potential sonic benefits of Dolby Atmos. An advantage to dipolar designs is that they present a diffuse soundfield that emulates existing cinema multi-speaker surround sound arrays. In Atmos cinemas, however, these multi-speaker arrays have been repurposed into individually addressable point sources. So, while diffuse surround speakers remain a good choice for 5.1-channel speaker setups in small rooms, or as surround channel speakers for 7.1 setups in larger rooms, they don't emulate the effect of surround channels as now used in Atmos cinemas. Also, while dipoles are adept at "spraying" sound around the back and side walls of a room, they won't necessarily give you the height dimension that a ceiling-mounted or elevation speaker should deliver.
To sum up, getting a proper Dolby Atmos experience at home will likely call for direct-radiating, roughly ear-height speakers in the positions used today for 5.1 or 7.1 systems plus at least two or four speakers for the height effect—namely ceiling-mounted and/or elevation speakers that bounce sound off the ceiling of your room in order to emulate ceiling speakers.